Advanced Practitioner Job Search:
Tips and Advice
Within the last year, our world has witnessed a huge transition from traditionally in-person or live events, to virtual. Candidates are worried about not being able to put a face to their name or have that face-to-face conversation where they receive social cues. A majority of virtual events, like career fairs or conferences, only allow instant message conversations, removing that personable interaction.‌ So, let's take a look at how you can network and stand out to recruiters at events.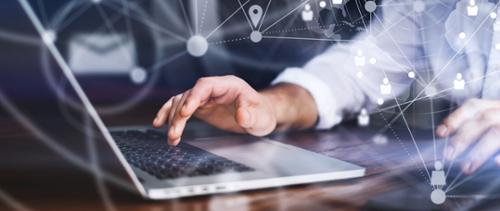 Ask relevant questions. A common error is not reading about the organization and the areas they serve before asking questions. Take a second to read the information that the exhibitor added to their booth to find out if they employ your specialty, and if they're located in your desired geographic area. From there, you can build onto the conversations with questions that will help you determine if a job is the right fit for you. Asking smart questions can help solidify your interest level to the recruiter.
Harassing recruiters or berating them. Recruiters are not the decision-maker of what specialties they hire for, or what state(s) they cover. Even though it can be frustrating to see that there are more openings for physicians than advanced practitioners, do not take it out on the recruiter during an event. Being verbally aggressive to the recruiter will not make a job opening appear, but it can hinder your job search down the road. Unbeknownst to most advanced practitioners, recruiters keep notes on potential candidates. This may seem like no big deal if it is one recruiter at one hospital, but with recruiters switching jobs or hospital acquisitions and mergers, there is a chance you will cross paths again.
Ask to connect after the event. Whether this is through email, phone, or social media, connect with recruiters to stay in touch about future opportunities. Connecting with recruiters on LinkedIn is a low-pressure, low-maintenance way to stay in touch without continuously updating your address book. This saves you from having to search your inbox for an old email from the recruiter or forgetting the recruiter's name and having no way to find it. If you do see a job post from a connection, you can easily message them any questions you have without leaving the platform.
Ready to start connecting with recruiters? Check out our upcoming Virtual Career Fairs!
For more information and valuable career resources please:

Create a Profile Browse Our Job Board Attend a Career Fair