Hematology Oncology - Nurse Practitioner Bone Marrow Transplant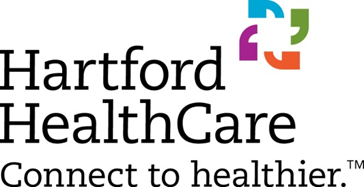 Location
Facility:
HHCMG - Hartford Hospital
Address:
80 Seymour St


Hartford

,

CT

06102



Opportunity Criteria
| | |
| --- | --- |
| Specialty: | Oncology |
| Candidate Type: | MD, DO |
| Visas Accepted: | No J1 or H1 |
| Loan Repayment: | Not Specified |
Hematology Oncology - Nurse Practitioner Bone Marrow Transplant
Work where every moment matters.
Every day, almost 20,000 Hartford HealthCare employees come to work with one thing in common: Pride in what we do, knowing every moment matters here. We invite you to become part of Connecticut's most comprehensive healthcare network.
Hartford HealthCare (HHC) Cancer Institute is a fully certified member of the Memorial Sloan Kettering (MSK) Cancer Alliance. The MSK Cancer Alliance is an initiative designed to establish partnerships between MSK and local care providers. Through the open collaboration that is facilitated by these partnerships, community cancer caregivers are in a better position to provide state of the art, evidence-based cancer care to improve the lives of cancer patients. Together, the Hartford Healthcare Cancer Institute and Memorial Sloan Kettering stay ahead of cancer.
The Hartford HealthCare Cancer Institute focuses on offering our cancer patients an unparalleled network of coordinated services. Our system of care includes a truly integrated team with the most talented, experienced, and compassionate caregivers and physicians, backed by the latest cutting-edge technology.
Advanced Practitioners Enjoy
At Hartford HealthCare newly graduated and experienced practitioners are provided with the support and mentorship they need to succeed through on the job, classroom, and procedural training. Our benefits include:
Professional development through the HHC partnership with MSK.
Competitive Compensation
Matching 401k, tiered medical, dental, and vision plans
Generous Paid-Time Off
Reimbursement for CME, professional society membership, licensure, and malpractice
State of the art clinical and informatics technology.
Well run, efficient clinical and administrative business operations in a growing and financially secure organization.
As a Bone Marrow Transplant Nurse Practitioner:
In collaboration with the care team, is responsible for the coordination and direct care of Hematology and Bone Marrow Transplant patients. Provides holistic, quality, and cost-effective advanced practice care and participates in the medical management of this patient population.
Key Accountabilities:
Coordinates multidisciplinary health care services of the Hematology and Bone Marrow Transplant population. Provides consultation to health care providers and others to influence the plan of care.
Establishes priorities based on patient assessment and develops plan of care in collaboration with other members of the multidisciplinary team.
Triages phone calls, communicates test results, assists with ordering lab and imaging tests, assists with pre-certifications and pre-authorizations as needed.
Performs H&Ps, and records medical information in the medical record.
Assists the Bone Marrow Transplant Nurse Coordinator in evaluating potential candidates and donors for stem cell transplant understanding the eligibility criteria.
Utilize evidenced based medicine practices to develop differential diagnoses and treatment plans.
Evaluate and treat post-transplant complications include acute and chronic GVHD, infections, organ damage, relapse and understand the management of patients who are on chronic immunosuppression.
Proficiently perform specific procedures including but not limited to bone marrow biopsy and aspiration, skin biopsies.
Communicate effectively with patients and their families regarding the patient's medical status. Counsel patients and their families regarding complex medical problems, ethical issues, survivorship, and end-of-life care as necessary.
Communicate effectively with supervising physicians, Bone Marrow Transplant Nurse Coordinator, other Nurse Practitioners & Physician Assistants, referring providers, consultants, and the transplant team regarding the clinical status of Bone Marrow Transplant patients.
Remain familiar with current medical literature in stem cell transplantation, including the current controversies and the public health and economic ramifications.
Educate and mentor multidisciplinary team providers in the care of the Bone Marrow Transplant patient.
Qualifications
One year of clinical experience as a Nurse Practitioner in an oncology practice or hospital setting. New graduates with related Bone Marrow Transplant and/or Hematology Oncology experience may be considered.
Education:
Master of Science degree in Nursing or completion of an accredited Nurse Practitioner (APRN) program
Licenses and Certifications:
Registered Nurse Practitioner
Preferred certification in professional organization (Oncology Nursing Society "ONS", ABMT , BMTCN)
Current BLS
Current DEA registration certificate
We take great care of careers.
With locations around the state, Hartford HealthCare offers exciting opportunities for career development and growth. Here, you are part of an organization on the cutting edge – helping to bring new technologies, breakthrough treatments and community education to countless men, women and children. We know that a thriving organization starts with thriving employees-- we provide a competitive benefits program designed to ensure work/life balance. Every moment matters. And this is your moment.
Hartford HealthCare Medical Group
Hartford Hospital
Hartford Hospital
The hospital is an 867-bed regional referral center that provides high-quality care in all clinical disciplines. Among its divisions is The Institute of Living, a 114-bed mental health facility with a national and international reputation of excellence. Jefferson House, a 104-bed long-term care facility, is also part of Hartford Hospital.

The hospital's active medical staff includes more than 1,280 physicians and dentists. In 2017 the hospital had over 41,000 discharges and over 104,500 emergency department visits. It performed over 43,000 surgeries and delivered 3,734 babies that year.
When hospitals can't provide the advanced care, expertise and new treatment options their patients require, they turn to Hartford Hospital. The hospital garners numerous awards and recognition including being ranked #1 in U.S. News & World Report's latest Regional Ranking.


The history of Hartford Hospital is long and illustrious. Founded in 1854, it was the first hospital to be built in Hartford. An industrial explosion that killed or injured many people spurred the community to build the area's first hospital, and from those early beginnings has grown to be the leading medical center in Hartford and one of the finest hospitals in New England.

Hartford Hospital is the major teaching hospital affiliated with the University of Connecticut Medical School, serving the New England region. Our reputation for providing complex and innovative care to those in need is built on the foundation of excellence in patient care, teaching and research. Also, home to the renowned Center of Education, Simulation and Innovation (CESI). Our quality programs have continually been recognized for excellence by the Federal Government, US News and World Report, Solucient, Blue Cross/Blue Shield and the National Cancer Institute, to name a few.
Hartford Hospital performed the first successful heart transplant in the state, and pioneered the use of robotics in surgery. We maintain the region's first Level 1 Trauma Center, and operate the state's first air ambulance system, LIFE STAR.
About the Hartford Healthcare Medical Group
Provider Careers at Hartford HealthCare Medical Group
Hartford HealthCare Medical Group is a highly regarded multispecialty practice of over 250 physicians and advanced practitioners practicing at locations throughout Central and Eastern Connecticut. Its affiliation with Hartford HealthCare makes it the "option of choice" for physicians, advanced practice providers and patients. Physician-led, the group provides primary, surgical, specialty, and urgent care.
Mission & Vision:
Hartford HealthCare Medical Group's mission is to improve the health and quality of life of our patients. As part of Hartford HealthCare, an organization of 15,000 employees, we are driven by the following vision and core values:
Quality Practice with a Quality Lifestyle – One measure of our practice quality, Hartford Medical Group earned the 4th highest score (4/980 practices) in Connecticut on a major insurer's quality pay-for-performance program. Physician compensation can grow through incentives within one year of starting with the practice, and extra hours can be added to your schedule on an ad hoc basis, if desired. As for on-call, our physicians take nighttime and weekend call infrequently throughout the year!
Value Based Care - Hartford HealthCare Medical Group is committed to providing cost-effective and efficient care, which brings high quality and value to patients and purchasers alike. We look to lead in the development of modern primary care delivery systems, able to adapt to the changes expected from healthcare reform.
Lean Management – The practices continue its application of the principles of Lean Operations to our practice in order to improve quality, service, and efficiency. Led by our full-time Continuous Improvement Engineers, we have trained more than 75% of our staff in these principles and conduct monthly workgroups at each office, focused on operational improvement.
Hartford Has It
Hartford Has It
From great food, parades, festivals, culture, sports teams, scenic river front, history, science centers, museums, schools, and more! Our capital city is buzzing with new & exciting activities for you and your family.
Living in Connecticut
Located just two hours from both Boston and New York City, Connecticut is situated in the heart of southern New England's most stunning communities, offering your family nationally acclaimed school systems, a choice to live at the shore, in vibrant urban areas, or live in West Hartford, a Kiplinger "Top 10 Best City to Raise a Family" and Travel & Leisure's "Coolest Suburb in America."
You will love heading to work…and heading home!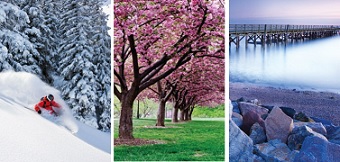 Contact Information
* When making contact with the person who posted this opportunity, please tell them you saw their posting on PracticeMatch.
Apply Now