CHI - Mercy Medical Center - Roseburg
2700 NW Stewart Parkway

Roseburg

,

OR

97471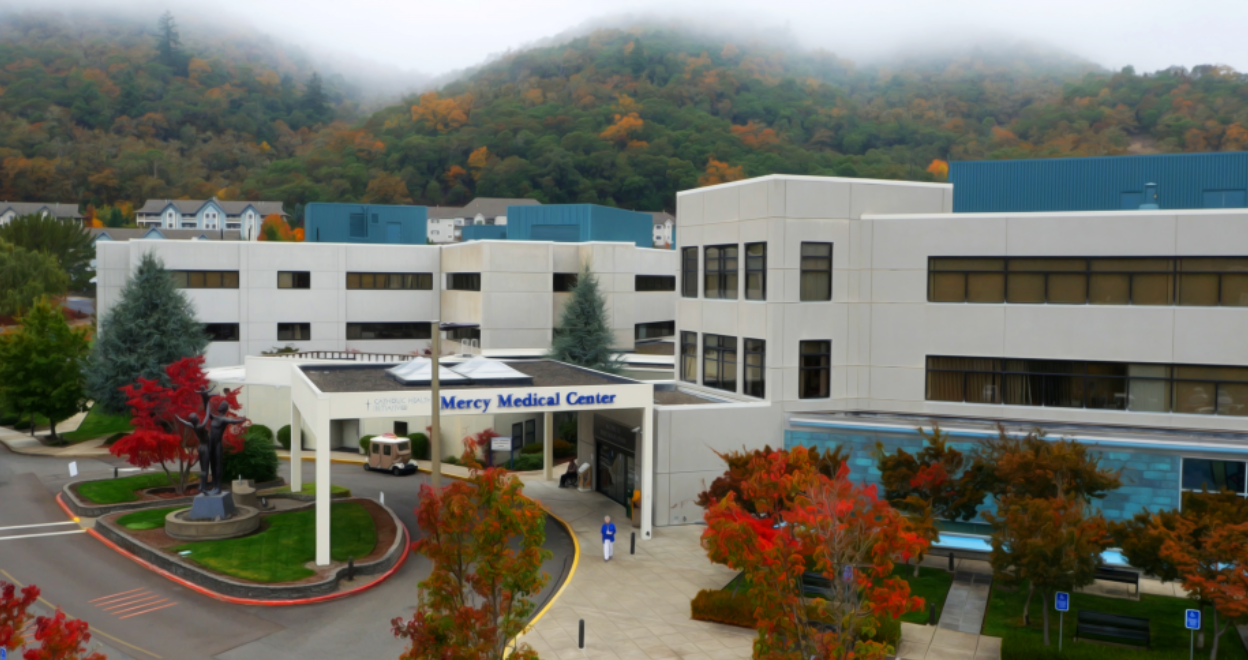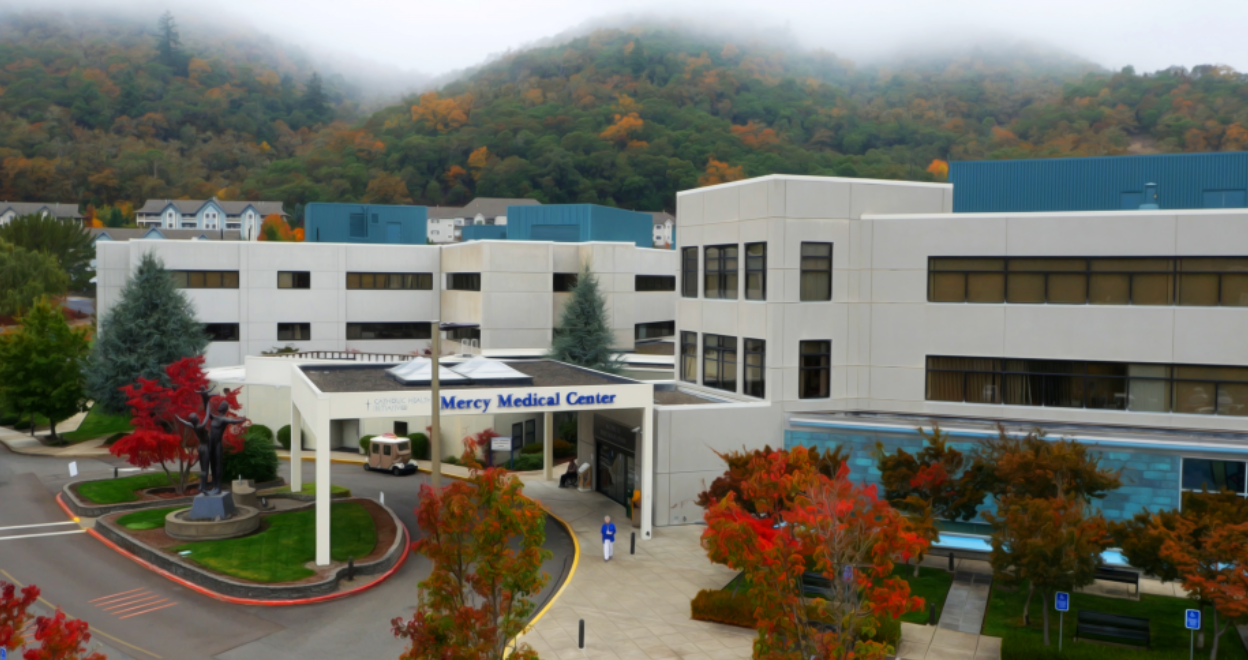 About Mercy Medical Center
CHI Mercy Health's Hospital located in Roseburg, Oregon, is a sophisticated 174-bed medical center offering patients throughout the region local access to highly trained medical professionals, advanced technologies and a wide range of preventive, diagnostic, therapeutic and rehabilitative services. More than 1,400 talented and dedicated employees and 100 compassionate volunteers work throughout CHI Mercy Health. It is their commitment that has helped Mercy be recognized as a 2022 Top 100 Rural Hospital. At CommonSpirit Health, we make the healing presence of God known in our world by improving the health of the people we serve, especially those who are vulnerable, while we advance social justice for all.
Mercy Medical Center is a wholly owned subsidiary of Catholic Health Initiatives ("CHI"). Through the investment of CHI, patients in Douglas County and the surrounding region have access to a wide variety of high quality services not typically found in a rural community of our size. CHI combined with Dignity Health to form CommonSpirit as a single ministry in early 2019.
Benefits of working at CHI Mercy
A Better Work/ Life Balance! The possibility of designing a practice around a much shorter commute time, great schools, low cost of living, and flexible work schedule is a huge bonus! Our organization values the health and wellness of our physicians and works to prevent physician burnout!
Very Competitive Salary, Bonuses and Benefits! Easily grow your practice with the support of hospital administration and an ample referral network. Being one of the few practicing physicians in your specialty gives you the ability to grow and establish a thriving practice.
Close Patient Relationships- Know the names and family members of the patients you are serving. Our close community provides you the opportunity to care for your neighbors, friends, business owners and their families. We live in an area where patients are supportive and appreciative of their relationship with our providers.
Provider Led Organization. Have an interest in leadership opportunities and quality improvement initiatives? You will have a voice in our organization! Our physicians collaborate well together and with administration to make changes to constantly improve patient care.
Leadership Opportunities. Physicians have the ability to assume leadership roles early in their careers at CHI Mercy. We also provide resources and mentorship to develop physician leaders.
Up-to-date Facility. CHI Mercy consistently works on adopting new technology, equipment, and updated facilities to provide patients with the latest treatments and best care possible.
Our Community
Roseburg is centrally located along Interstate 5 in Southern Oregon's scenic Douglas County. The city is nestled in a lush, forested region known as the Land of Umpqua. The population of Roseburg is approximately 28,000, but the city is the center of Douglas County and serves more than 111,000 people in surrounding communities. The climate is one of its most appealing features. Sunny days are common, and the mild temperatures make it possible to enjoy year-round!
Douglas County is a recreational enthusiasts paradise! Not only will you find miles of beautiful hiking trails, our forests are adorned with unlimited breathtaking waterfalls. Roseburg is in the heart of Umpqua Valley Wine Country, we also have world class fishing on the famous North Umpqua River, whitewater rafting, cycle friendly backroads, and a private 18-hole championship country club. A year round Farmers Market and several bountiful local farms. We also have an abundance of Arts & Culture! During the summer months we have several festivals and live music weekly.
We are located only an hour and a half away from the Pacific Ocean and an hour away from the snow in the mountains, and only 1 hour from a metro area. Roseburg is a beautiful valley with access to many outdoor opportunities north, south, east or west!
The posted compensation range is a reasonable estimate that extends from the lowest to the highest pay CommonSpirit in good faith believes it might pay for this particular job, based on the circumstances at the time of posting. CommonSpirit may ultimately pay more or less than the posted range as permitted by law.