809 University Boulevard East

Tuscaloosa

,

AL

35401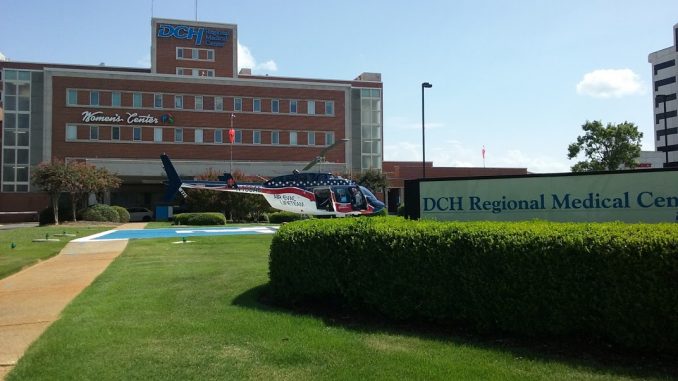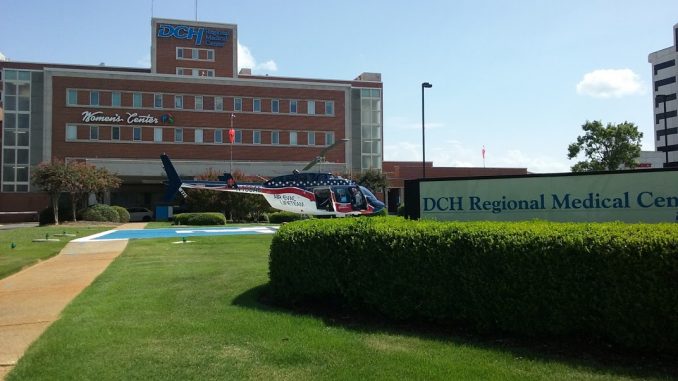 About DCH Health System
For over a century, the DCH Health System has had local ownership and leadership, and we continually evolve to offer advanced caring to West Alabama. Today, the DCH Health System includes DCH Regional Medical Center, Northport Medical Center, and Fayette Medical Center.
DCH Regional Medical Center is the cornerstone of the DCH system. The 583-bed Regional Medical Center offers a variety of specialty units and advanced services, including cancer, cardiology, robotic and minimally invasive surgery, and the region's advanced trauma center.
Northport Medical Center is a 204-bed community hospital that offers a full range of inpatient and outpatient services. The facility also operates important specialty services, including the DCH Rehabilitation Pavilion and North Harbor Pavilion for mental health.
Fayette Medical Center, through a lease agreement with the DCH Health System, is a 61-bed rural hospital that offers the residents of Fayette County inpatient care, along with sophisticated diagnostic equipment, surgical techniques and specialty clinics. A 122-bed nursing home on site is fully accredited and licensed for intermediate and skilled nursing care.
About Tuscaloosa
Tuscaloosa, Alabama is the regional center of industry, commerce, healthcare, and education for West Alabama. We are home to the University of Alabama, but we are so much more than Saturday traditions and gridiron action. Our scenic location in the Appalachian foothills, along with our pleasant climate and rich cultural opportunities, comes at an excellent value thanks to our affordable housing and a low overall cost of living.
Thriving local economy led by manufacturing, education, and healthcare
Outstanding recreation with various parks, hiking/biking trails, and a 4.5-mile river walk.
Easy access to a major metro, airport, and the beach.
Major SEC University city with a student population of 30k
All the added community features that a major University brings to their community
Amphitheater, River Market, Shopping Malls, Movie Theaters, Fine Dining, etc.
Live on a magnificent large lake; enjoy fishing or boating on a lake or river
Low cost of living with affordable housing
Tuscaloosa, Alabama possesses a leisurely pace, beautiful nature, and diverse cultural opportunities, plus a low cost of living so you can fully enjoy it all.