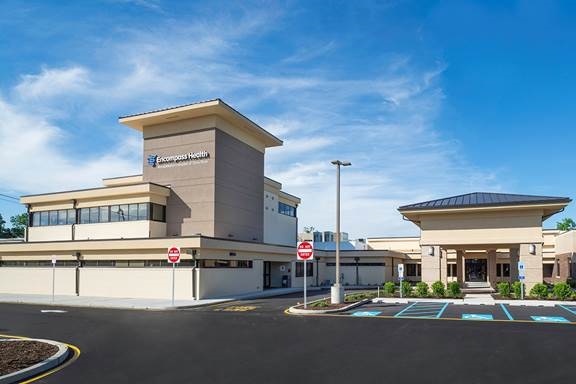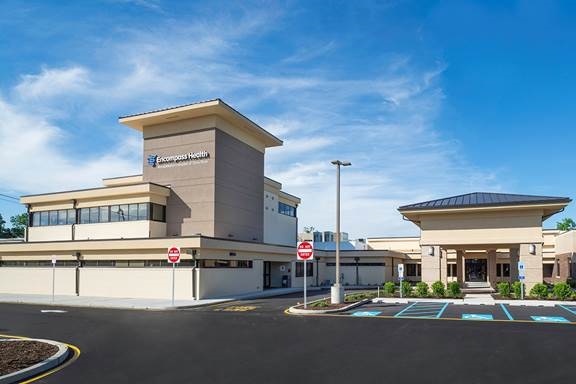 About Us
Encompass Health Rehabilitation Hospital of Toms River is a 98-bed acute inpatient rehabilitation hospital. The hospital provides comprehensive inpatient and outpatient rehabilitation services designed to return patients to leading active and independent lives.
Join a busy collegial team based practice and see 20-25 inpatient patients immediately. High income potential. Office space available with room to develop an outpatient practice if you wish. Stable medical staff. Wonderful Encompass Health employed support near the beautiful Jersey Shore.
Our hospital provides a wide range of physical rehabilitation services, a vast network of highly skilled, independent private practice physicians and Encompass Health therapists and nurses, and the most innovative equipment and rehabilitation technology, ensuring that all patients have access to the highest quality care. Designed with our patients' care in mind, Encompass Health Rehabilitation Hospital of Toms River offers semi-private and private rooms with flat screen televisions, telephones and wireless internet capabilities.
In addition to caring for general rehabilitation diagnoses such as orthopedics, Encompass Health Rehabilitation Hospital of Toms River has specialized inpatient programs for stroke, brain injury, pulmonary, cardiac, diabetes, neurological conditions, spinal cord injuries, amputations and more.