100 N. Academy Avenue

Danville

,

PA

17821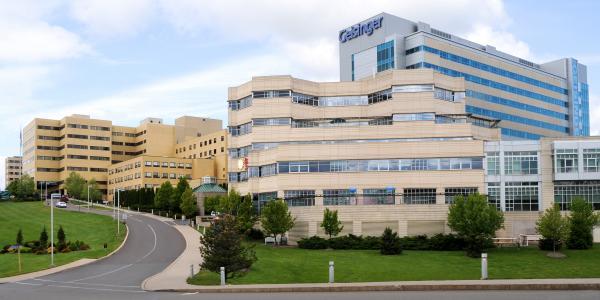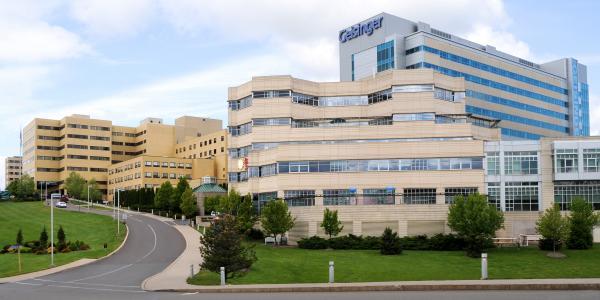 Geisinger Medical Center (GMC) is more than a hospital. It is central Pennsylvania's most complete healthcare system, offering many services that are not available anywhere else locally. With more than 2,000 healthcare professionals and 505 licensed beds, GMC is the right choice for patients needing specialized, personalized care.

Designated as a Comprehensive Stroke Center, Geisinger Medical Center is able to provide the highest level of care for patients suffering a stroke. As the only Comprehensive Stroke Center in the region, we are able to treat the most severe and the rarest stroke events any time of the day or night.

Geisinger Medical Center is central Pennsylvania's only Level I Trauma Center. This means we are ready to treat any kind of traumatic injury. We provide round-the-clock complex critical care for patients suffering from life-threatening injuries.

With many nationally recognized, award-winning specialty areas and modern facilities, we offer virtually every type of care you and your family will ever need. Geisinger Janet Weis Children's Hospital, located on the GMC campus, is region's only children's hospital, providing the highest level of pediatric care across more than 30 specialties and subspecialties.

Perhaps just as importantly, we know great healthcare begins with listening to our patients. At GMC, we always remember that the word healthcare has two equally important parts.
About Geisinger
Geisinger is comprised of 13 hospital campuses, two research centers, a college of medicine and a nearly 600,000-member health plan serving more than three million residents in central, south-central and northeast Pennsylvania and beyond. We have approximately 26,500 employees, including over 1,700 employed physicians, all of whom share a commitment to quality healthcare.
You don't have to put your life on hold to move healthcare forward. At Geisinger, you'll engage with industry leaders to create new care delivery models and enjoy a work/life balance that gets you home in time for dinner. You'll be there for your family, friends, and neighbors – making a difference at home and across the country.
Only at Geisinger.