1501 West Sherman Avenue

Vineland

,

NJ

08360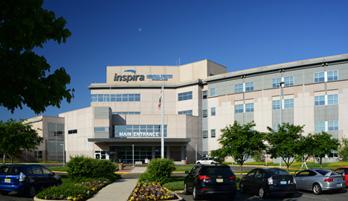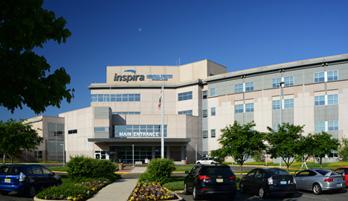 Inspira Medical Center Vineland
At a Glance
Inspira Medical Center Vineland is a 262-bed 441,000 square foot facility built on 62.5 acres at the intersection of Routes 55 and 552 in Cumberland County, New Jersey. The integrated medical campus is uniquely designed to complement and enhance the delivery of responsive, efficient care. Residents embrace the atmosphere of wellness, prevention and a new standard of treatment.
Building A Regional Reputation
At Inspira Medical Center Vineland, patients receive the highest level of health care from a member staff of more than 500 physicians and other health care providers, highly trained nurses and technicians, and support personnel. We are dedicated to building a reputation for delivering excellent care and quality of services to the entire region.
New, Expanded & Improved Services
The new regional medical center dramatically expands and improves upon the health care services offered to the residents of the region.
Integrated Medical Campus
4-story inpatient medical center

2-story diagnostic and treatment center

Adjacent ambulatory care center

Adjacent cancer center and medical infusion center.
Bringing Economic Benefits
Inspira Medical Center Vineland brings significant economic benefits to local communities. The facility employs approximately 2,700 people. Other medical and support services have and will continue to be established adjacent to the medical center. Non-medical and retail businesses are expected to follow and grow in surrounding areas providing a positive economic impact.
By creating a new environment that strives for excellence in health care, Inspira Medical Center Vineland meets the unique health care needs of communities in all of Southern New Jersey.