349 Reid Road

Junction

,

TX

76849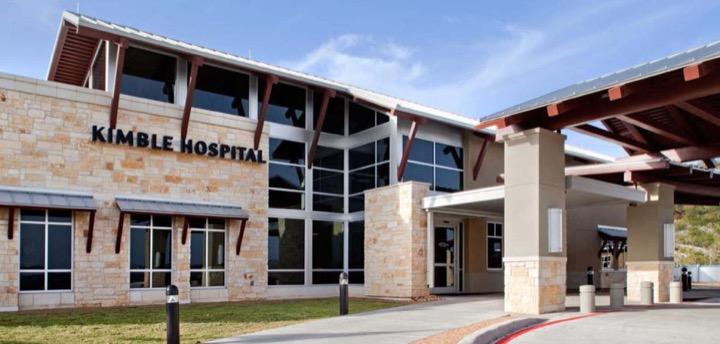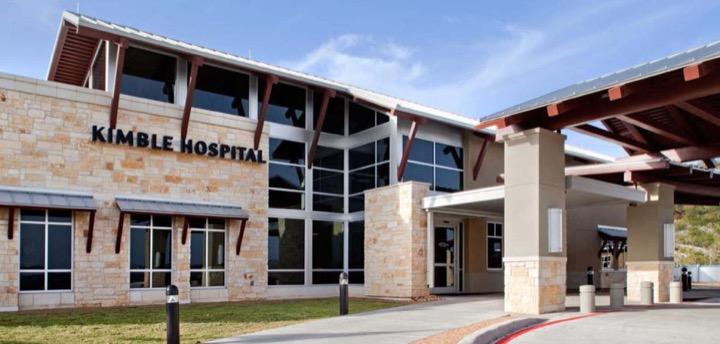 About Kimble Hospital
Kimble Hospital is committed to providing quality healthcare through a team of dedicated medical providers and caring staff.
Kimble Hospital and its medical staff have served Kimble and surrounding counties for over 55 years, providing essential inpatient and outpatient health care services to community residents.
Federally designated as a Critical Access Hospital, Kimble is licensed for 15 inpatient, acute care beds, all of which may be used as "swing beds" or skilled nursing beds. As a result, the hospital can care for many inpatients with acute and chronic medical conditions such as heart attacks, congestive heart failure, pneumonia and influenza, chronic obstructive pulmonary disease, diabetes, etc. In addition, swing beds allow patients who have had surgery at another hospital recover closer to home.
As a Level IV Trauma Center, the emergency department at Kimble Hospital serves as the first responder for injured and ill patients living or visiting in the area, or traveling on I-10, and provides lifesaving care, and stabilizing patients who may need to be transferred to another facility. The quality of care at the hospital and in the emergency, department is enhanced using telemedicine services which bring virtual specialists to assist with diagnosis and treatment plans.
Other hospital services supporting both inpatient and outpatient care include: CT scanning, general x-ray and ultrasound; physical therapy and cardiac rehabilitation; and laboratory testing. The hospital also offers outpatient diagnostic GI procedures and mental health services.
About Southwest Medical
Founded in 1980, Southwest Medical Associates is an established emergency department management group providing services to healthcare facilities throughout Texas. We are known in the industry for specializing in physician staffing for rural hospitals from low to high patient volume.
At Southwest Medical, no emergency department task is too large or too small. We customize the coverage of our clients based on their individual needs. This ranges from part-time "as needed" coverage to last-minute emergencies, flexible coverage supplementing staff physician schedules to full-time staffing.
The needs of rural hospitals and healthcare facilities are unique, and Southwest Medical understands this. That is why we have been a resource for rural healthcare for more than 30 years.
Why Southwest Medical?
Quality ED staffing since 1980
Custom need-based coverage
Specialty-based physician recruitment
24-hour regional schedulers
JCAHO-level credentialing
TORCH corporate member
Our Mission: To be the best resource available for quality emergency department and clinic physician staffing at competitive rates; to promote customer service ensuring long term client retention; and creating jobs for dedicated and talented physicians.
About the Community
Welcome to the rivers and trees and hills of the Junction, Texas landscape. Our beautiful part of the Texas Hill Country is full of friendly locals as well as fun and exciting activities like kayaking, canoeing and tubing, unobstructed night skies, hiking, hunting, fishing, birdwatching, sightseeing, shopping, and of course, just plain relaxing.
Get to Know Your Recruiter