8260 Atlee Rd

Mechanicsville

,

VA

23116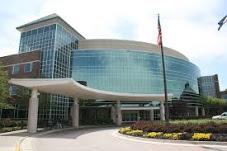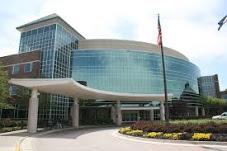 Memorial Regional Medical Center
Bon Secours Memorial Regional Medical Center
Mechanicsville, Virginia
Bon Secours Richmond Health System operates four hospitals in and around the greater Richmond area providing a variety of healthcare services.It is also one of metropolitan Richmond's largest employers with more than 6,000 employees. For the seventh consecutive year, Bon Secours Richmond Health System has been recognized as an employer of choice by Working Mother Magazine and the Greater Richmond's Workforce One.
Memorial Regional Medical Center is one of the four-hospitals in the Bon Secours Richmond Health System. MRMC is a tertiary facility opened in 1998 to serve the populations of Hanover and Henrico Counties, the Northern Neck and the city of Richmond. This 225-bed hospital is located in Mechanicsville, northeast of Richmond. MRMC features a full spectrum of healthcare services including obstetrics, comprehensive cardiac care, cancer care and a 24-hour emergency room. MRMC is nationally recognized for its treatment of strokes. The campus also boasts a number of outpatient services including radiation therapy and rehabilitation.
This region affords charming, rustic living.There is 1,100 miles of shoreline in the Northern Neck creating endless possibilities for outdoor activities. Golfers can choose between several scenic area courses while other residents enjoy tasting wine at one of the five local area vineyards or selecting fresh produce from many local farmersmarkets. A wide array of affordable housing is offered from well developed neighborhood-communities to country acreage to waterfront property.Parents also have a choice when it comes to schools for their children. The area offers public schools and boasts a variety of private schools as well.