Nacogdoches Medical Center
4920 Northeast Stallings Drive

Nacogdoches

,

TX

79938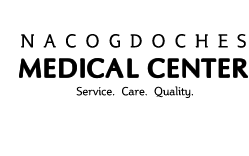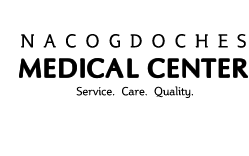 Nacogdoches Medical Center-Our 35 years of services have brought many medical advances to our patients and community. Like the new Surgery Center of Nacogdoches...our major expansion project now almost completed...and our record of success in vital areas of medicine and surgery. The goal of each physician and employee is to provide high quality healthcare addressing illness and accident. Healthcare should never be treated as routine or impersonal. Look to Nacogdoches Medical Center for the care and attention you expect. From oncologists and neurosurgeons to primary care physicians and vascular surgeons...virtually every medical specialist known to modern medicine is available to you at Nacogdoches Medical Center for the care and attention you expect....one of a kind.

Nacogdoches – the oldest town in Texas is rich with history, architecture, and culture. It is easy to see why many people choose Nacogdoches as their home and place to raise a family. Whether you are walking through Texas' largest azalea garden, shopping for antiques downtown, or boating on Lack Nacogdoches, this town has so much to offer!
Residents enjoy a mild climate and take advantage of the endless days outside by boating, fishing, hiking and playing golf.

Affordable housing in Nacogdoches and no state income tax help keep the cost of living below the national average and allow residents to maintain a comfortable and enjoyable lifestyle. Consider Nacogdoches!
Employment practices will not be influenced or affected by an applicant's or employee's race, color, religion, sex (including pregnancy), national origin, age, disability, genetic information, sexual orientation, gender identity or expression, veteran status or any other legally protected status.