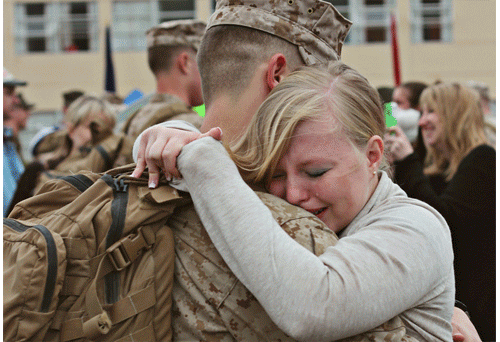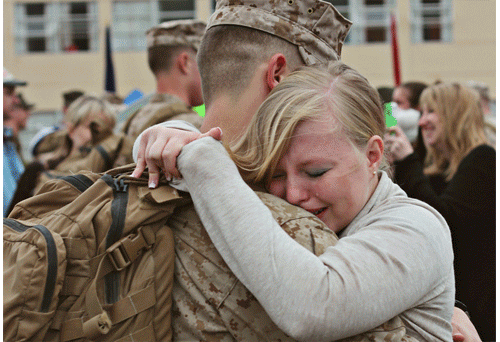 About this Facility
Our home campus is located along the Spokane River gorge, with our rural clinics located from the east slopes of the Cascade Mountains in Washington State to the shadows of the Cabinet Wilderness in Montana.
The VAMC operates 46 hospital beds (medical, surgical, ICU, mental health) and 38 Community Living Center Beds to include rehab, skilled nursing, and hospice. A mobile clinic, outfitted with two exam rooms, provides selected primary care services to Veterans living in remote areas outside the metropolitan Spokane area. Spokane is responsible for coordinating access to the full health care benefits package for enrolled Veterans. To this end, the VAMC coordinates referrals to the VA Puget Sound Health Care System and VAMC Portland for tertiary care, as well as utilizing community health care resources. Sharing agreements exist with the 92nd Medical Group at Fairchild Air Force Base, Indian Health Services for Native Americans, and the Idaho and Washington State Departments of Veterans Affairs for the care of state home residents in Lewiston, ID, and Spokane. The medical center also provides administrative support to the Veterans Outreach Center in Spokane Valley.
Spokane VA Medical Center was recently approved as an Intermediate Surgical Complexity facility. Our ICU is linked to Minneapolis VA through our novel e-ICU program and we've recently expanded by adding a new Audiology and Speech-Language Pathology Clinic as well as a new state of the art Mental Health building.
In addition to our main facility in Spokane, we offer services in two community-based outpatient clinics. These clinics are located in —
Coeur d 'Alene, Idaho
Wenatchee, Washington
Community Information
Indoor or outdoor, any season, any time of the year—there's always something to do in Spokane. Commune with nature by engaging in the many outdoor options or explore all of the entertainment designed to captivate and enthrall. Choose relaxing activities to find inner peace or keep your blood pumping every step of the way. Visit the city your way and you'll find there's a side of Spokane to accommodate you with plenty of things to do from check-in to check-out.
Get Outdoors. The natural beauty of Spokane will be the first thing to greet you upon your arrival, so why not dive right in? Riverfront Park presents an accessible point to the breathtaking falls of the Spokane River, but this isn't only the gateway to Spokane's outdoor recreation. Make the most of the many waterways in the region by engaging in your pick of white water rafting, kayaking, fishing, or swimming. Leisurely stroll on paths and trails as a starting point to strike out on your own for a hike, rock climbing session, or cycling excursion. Come wintertime, you might choose to ski, snowboard, or explore the snowy wonderland on snowshoes.
Take In Culture. From first-class golf and college sports to hockey and professional race car driving, spectators will not be disappointed. Spectators of a different sort will delight in the city's arts and culture presence. Theaters big and small present Broadway musicals and local productions. Galleries and museums showcase creations and artifacts from the region, nation, and all over the globe. Take in Spokane's history at museums dedicated to preserving the past or take a self-guided tour of historic buildings serving as time capsule of yesteryear. Speaking of tours, you'll find a different tour for nearly every interest. Book a zip-line tour through the forest, a helicopter tour for a bird's eye view of the city, and of course, tours of wineries and breweries abound. Visit Spokane.
Mission Statement
To fulfill President Lincoln's promise "To care for him who shall have borne the battle, and for his widow, and his orphan" by serving and honoring the men and women who are America's Veterans.
Core Values
VA's five core values underscore the obligations inherent in VA's mission: Integrity, Commitment, Advocacy, Respect, and Excellence. The core values define "who we are," our culture, and how we care for Veterans and eligible beneficiaries. Our values are more than just words – they affect outcomes in our daily interactions with Veterans and eligible beneficiaries and with each other. Taking the first letter of each word—Integrity, Commitment, Advocacy, Respect, Excellence—creates a powerful acronym, "I CARE," that reminds each VA employee of the importance of their role in this Department. These core values come together as five promises we make as individuals and as an organization to those we serve.
Integrity: Act with high moral principle. Adhere to the highest professional standards. Maintain the trust and confidence of all with whom I engage.
Commitment: Work diligently to serve Veterans and other beneficiaries. Be driven by an earnest belief in VA's mission. Fulfill my individual responsibilities and organizational responsibilities.
Advocacy: Be truly Veteran-centric by identifying, fully considering, and appropriately advancing the interests of Veterans and other beneficiaries.
Respect: Treat all those I serve and with whom I work with dignity and respect. Show respect to earn it.
Excellence: Strive for the highest quality and continuous improvement. Be thoughtful and decisive in leadership, accountable for my actions, willing to admit mistakes, and rigorous in correcting them.