4235 Secor Rd | Toledo, OH 43623
Choose Well, Feel Better.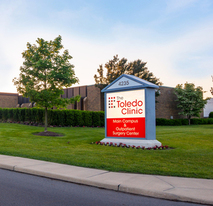 Since our founding in 1926, this unique collaboration has allowed us to provide state-of-the-art healthcare, grow to 62 locations and still retain a good old-fashioned community doctor feel. Then and now, our goal with each visit is to provide the highest quality healthcare with the utmost respect, compassion and convenience.