Physician Recruitment
Tips & Strategies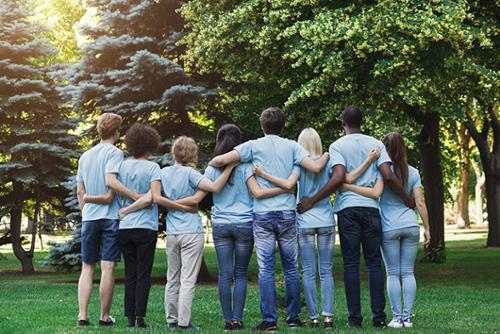 Millennials are shaking up job markets around the world with their increasing numbers and changing ideas about how the employer-employee relationship should work. To successfully recruit this population, it is important to know what they are looking for in a job and how to best accommodate these expectations.
Results from The 2019 Deloitte Global Millennial Survey(1), provide insight into what millennials value and how you might better target these prospective candidates for employment opportunities.
They Want to Travel

Travel topped the list of priorities for millennials, with 57% of respondents indicating it as a top priority. This rated even higher in importance than salary for this group. As a healthcare recruiter, this can be advantageous when marketing locum tenens vacancies to millennials who are more likely to be attracted to these travel-related employment opportunities.
 

They Want to Give Back to the Community

Millennials have voiced their interest in giving back to their communities and making a difference through their work. This sentiment can be addressed by recruiters who offer rural medical positions that allow these Providers to make a real difference in smaller, medically underserved communities across America.
 

They Want a Good Income

Some things don't change and like generations before them, millennials want to make a good income and get wealthy. Recruiters that provide the most competitive pay and benefits packages are most likely to get this generation's attention.
 

They Want Their Privacy

Although this generation was raised on the internet and digital media, they don't want companies to hound them or share their information. To meet this expectation be sure to ensure that their private information will remain private and that they won't be hounded with unwanted interactions during the recruiting process.
 

Continued Learning and Development Opportunities are Important

This generation of employees are looking for more leadership development and learning opportunities to help them advance in the workplace. This makes it especially important to highlight your opportunity's CME, leadership development, and advancement potential when marketing a position to this audience.
 

They Want Feedback

According to the results of a PWC survey of millennials(1), they are seeking employers that will provide constant feedback regarding their performance. Recruiters may want to consider delineating a position's feedback structure to highlight that a position will meet these needs for the candidate.
References:
What Our Clients Are Saying