Hospitalist Opportunity in Globe, Arizona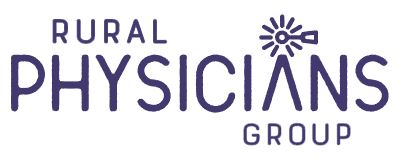 Location
| | |
| --- | --- |
| Facility: | Rural Physicians Group - Cobre Valley Regional Medical Center |
| Address: | Globe, AZ |
Opportunity Criteria
Specialty:
Family Medicine
Internal Medicine
Candidate Type:
MD, DO
Visas Accepted:
No J1 or H1
Loan Repayment:
Not Specified
Salary Range:
Not Specified
Employment Type:
Not Specified
Bonus Offered:
None
Opportunity Details
Number of Beds:
CAH of 25 beds with large OBS unit in which hospitalists can expect to have up to 37 patients at a time (mix of OBS / Acute)
Compensation:
Stipend – $2,200 (regardless of being on call)
PRIME – $100 (10 shifts plus per month)
PRIME – $50 quality metric
Billing Collections – 50% (minus admin fee) Average reimbursement is $102.00 per encounter
Expected Compensation per day: $3,000 +
Transfers:
Many transfers from San Carlos AZ are received as direct admissions via hospital agreement
Two separate teams alternating admissions: Blue and Green.
There will be a separate cell phone per team.
The two docs will manage their own teams during the day until 10pm.
There should be one doc in the hospital at all times to manage any emergencies. (Docs will need to coordinate with each other if they leave the hospital.)
From 10p to 630a, one doc will take call for both teams.
Docs will alternate every other night to cross cover for Codes and nurse calls as well as all admissions.
Docs should keep all patients they admit.
During daytime, docs may decide between themselves to shift admissions to one team or the other to even out the numbers.
Charge Nurse will assume the first admission of the day will go to the doc that was not on call the night prior. This will set up the rotation of admissions unless otherwise directed by the docs.
Docs will manage their own medical records including signing any verbal orders or answering queries.
About Rural Physicians Group
Rural Physicians Group is an expansive physician network of rural-focused hospitalists, surgicalists and APPs that are passionate about helping rural hospitals meet the needs of the communities they serve. We offer a true, permanent solution to the crisis facing more than 1,300 rural hospitals across the United States, and we are actively growing our network of exceptional providers to help us achieve this mission.
By working with Rural Physicians Group, our hospital partners receive full-time, dedicated providers on site, filling a critical void in care coverage and allowing for better patient outcomes. Better outcomes lead to expanded inpatient services. Expanded inpatient services revitalize the hospital. And a revitalized hospital improves the entire community. This is the way rural medicine should be. An extraordinary solution to a very complex problem.
About Cobre Valley Regional Medical Center
In March of 2010, Cobre Valley Community Hospital became Cobre Valley Regional Medical Center (CVRMC). The name was changed to better reflect the area and population served by the hospital and its outlying clinics. Added services included a wound center, vein center and a sleep center. In 2016-2017 an expansion project was completed adding 67,000 square feet of new construction to the facility. This new addition provided new single-patient rooms for med/surg, a family birth center, and ICU. It also included new areas for retail pharmacy, cath lab, wound center, infusion center, café and kitchen, gift shop, 11,000 square feet of physician offices, clinic space, family lounges, conference rooms, and 14,000 square feet of remodeled space in the pre-op area.
As of October 2020, CVRMC provides healthcare to approximately 38,000 residents in the Copper Corridor area. A new clinic was added in Tonto Basin and services continue to grow. These services include: full-service oncology (chemotherapy and radiation), skin clinic—aesthetics/dermatology, chronic care management, podiatry, pediatrics, cath lab, infusion therapy, family practice, general surgery, imaging, laboratory, pharmacy, obstetrics and gynecology, physical therapy, cardiology, emergency services and more. The hospital continues to have its long-standing relationship with HealthTechS3, formally Brim Healthcare Management.
CVRMC embraces our accountability and compassion to patients and families; our respect and collaboration to all who surround us; our earnest responsibility to grow with the needs of our population; and our social and public responsibility as healthcare leaders of all our communities. Yesterday, today, and tomorrow, CVRMC is committed to our communities with an unwavering dedicated spirit.
Contact Information
* When making contact with the person who posted this opportunity, please tell them you saw their posting on PracticeMatch.
Apply Now