Duke Health General Pediatrics and Adolescent Health – Academic Faculty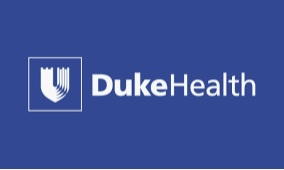 Location
| | |
| --- | --- |
| Facility: | PDS General Pediatrics and Adolescent Health |
| Address: | Durham, NC |
Opportunity Criteria
| | |
| --- | --- |
| Specialty: | Pediatrics : Adolescent Medicine |
| Candidate Type: | MD, DO |
| Visas Accepted: | No J1 or H1 |
| Loan Repayment: | Not Specified |
| Salary Range: | Not Specified |
| Employment Type: | Full Time |
| Bonus Offered: | Retention, Quality, Relocation, Productivity, Negotiable |
Please Note: In order to be considered for this position, you must attach your CV, select SUBMIT APPLICATION, and then complete the Duke required information on the following page
The Department of Pediatrics invites applications for an academic faculty position within the Division of General Pediatrics and Adolescent Health. Eligible candidates must be board-certified or eligible by the American Board of Pediatrics.
Hired faculty member will participate actively in resident education and quality improvement projects, and serve as core faculty for resident primary care rotation feedback committee, organized by the pediatric residency Associate Program Director for primary care.
Additionally, faculty member will have a commitment to medical education, and serve as the Clinical Liaison to Duke University School of Medicine and the Physician Assistant program. Responsibilities will include orienting students to their primary care rotation, ensuring clinical duties are clear, collecting faculty feedback from the rotations, and providing feedback to our learners in a positive and educational manner.
This is a full-time position with eight clinical sessions per week. Sessions will be a combination of precepting in resident continuity (House Officer Continuity Clinic "HOCC") and urgent care (Same Day Clinic "SDC") clinics, as well as clinical time in the primary care clinic providing direct patient care. Sessions in HOCC, SDC, and attending clinic may change over time in accordance with the needs for the practice and for resident education. These changes will be discussed in advance with the faculty member.
The Division of Primary Care Pediatrics is dedicated to providing excellent clinical care, training the next generation of pediatricians, advancing our knowledge of ways to improve the health of children, and improving the health of our community. As the largest division within the Duke Department of Pediatrics, we provide expert patient care at Duke Children's Hospital & Health Center and our affiliated locations.
We are dedicated to providing comprehensive well-child and acute care for infants through age 25. We provide a wide array of high quality, accessible primary, specialized and enhanced health care services for our patients. Our wellness services include immunizations and routine physical examinations, including those required for school, competitive athletics, and camp.
The greater Triangle area of Raleigh, Durham, and Chapel Hill, has a population of more than two million residents that offers diverse opportunity. From urban loft living to suburban and rural family homes with acreage – there are options for every lifestyle. The Research Triangle Park (RTP) lies in the midst of the area, a globally prominent research and development center conceived around the main academic centers – Duke University, University of North Carolina, and North Carolina State University. This trio of leading universities, combined with the RTP, has helped create a region that is culturally diverse, economically resilient, and nationally recognized as a wonderful place to live. To learn more about the Duke and Greater Triangle communities, visit https://www.discoverdurham.com/
With a deep commitment to attracting and retaining a diverse staff, Duke University will honor your experiences, perspectives and unique identity. Together, our community strives to create and maintain working, learning and care environments that are inclusive, equitable and welcoming.
Duke is an Affirmative Action/Equal Opportunity Employer committed to providing employment without regard to an individual's age, color, disability, gender, gender expression, gender identity, genetic information, national origin, race, religion, sex, sexual orientation, or veteran status.
Please Note: In order to be considered for this position, you must attach your CV, select SUBMIT APPLICATION, and then complete the Duke required information on the following page.
Contact Information
* When making contact with the person who posted this opportunity, please tell them you saw their posting on PracticeMatch.
Apply Now