Hospitalist - Neurology Opportunity

Location
Facility:

Mercy Health Muskegon

Address:



Muskegon

,

MI

49442



Opportunity Criteria
Specialty:

Hospitalist




Neurology

Candidate Type:
MD, DO
Visas Accepted:
No J1 or H1
Loan Repayment:
Not Specified
OPPORTUNITY HIGHLIGHTS
Mercy Health Muskegon has an excellent full time employment opportunity for a Board Certified or Board Eligible Neurology Hospitalist to join an existing team under the leadership of Dr. Philip B. Gorelick located in Muskegon, Michigan.
The Hauenstein Neurosciences Center, led by Philip B. Gorelick, MD, MPH, is recognized by the National Association of Epilepsy Centers as a Level 4 epilepsy center. Our center is one of only four comprehensive centers in Michigan; and the only comprehensive epilepsy program in West Michigan. Dr. Gorelick is a world renowned expert who has been recognized as one of the Top Stroke Neurologists in the United States, the interdisciplinary team at Mercy Health offers a depth and background of experience and expertise that is unparalleled in the region.
MHM has the only Parkinson's program in West Michigan and is the only hospital in the Midwest to administer the DaTscan, a new scanning procedure that helps confirm a diagnosis of Parkinson's disease.
Mercy Health Hauenstein Neurosciences exists to provide effective diagnosis and comprehensive treatment of complex neurological disorders. Here you can access the largest and most experienced team of nationally recognized neurological experts in West Michigan — fellowship-trained physicians specializing in the areas of epilepsy, spine and brain disorders, Parkinson's disease, sleep disorders, stroke, dementia, and overall nervous system care.
This is an exciting opportunity for the right Neurology physician to be part of our team at Mercy Health Muskegon.

RECRUITMENT PACKAGE
Mercy Health Muskegon offers an excellent compensation and benefit package.
ABOUT THE FACILITY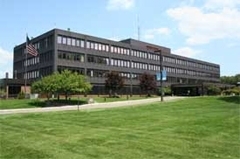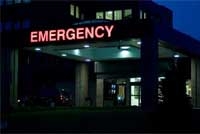 Mercy Health Muskegon (MHM) is located on the shores of beautiful Lake Michigan and serves Muskegon, Ottawa, Oceana, and Newaygo County residents. MHM is a teaching hospital and the second largest health care organization in West Michigan. The system is the largest employer in Muskegon County, employing more than 4,000 associates.
MHM has an approximate 21,000 inpatient discharges and 137,000 emergency/urgent care visits annually. The organization employs 375 physicians and offers a number of exclusive specialty physician care services for the region. MHM is committed to innovation, quality, diversity, compassion and access for all.
MHM is building an addition for all hospital-based services to be under one roof. The campus will include 267 expansive, private patient rooms The addition includes a new Emergency Department, state-of-the-art surgical and procedural areas, and modern amenities and technologies throughout the existing Mercy Campus.
MHM specializes in heart and vascular procedures supported by a cath lab, special procedure room, an open-heart surgery program, comprehensive cardiac rehab, and an accredited vascular lab. The hospital is a recognized leader in orthopedic and spine surgeries, with physicians performing many leading-edge procedures. More than half of Muskegon's babies are born at the Special Delivery Birth Center, and the Center for Breast Imaging and other women's services are known throughout the region for their advanced technology and caring people.

MHM maintains the largest primary care network along the lakeshore with a diversity of practices to meet patient preferences, from complimentary medicine to traditional family care/internal medicine, to geriatric and urgent care medicine. MHM is part of Trinity Health, the second largest Catholic health care organization in the United States. Trinity Health is based in Livonia, Michigan.

For more information, please visit our website at www.mercyhealthmuskegon.com
COMMUNITY DESCRIPTION
Muskegon County, Michigan, offers a taste for every season. Summer's warm weather creates the perfect backdrop of blue skies and bright sunshine, ideal for spending time on the beach. Winter's crisp, clean air and deep snows offer powder-perfect snowboarding, sledding, skating and skiing. The vivid Spring greenery and spectacular Autumn colors, complimented by mild temperatures, enhance the ideal arena for biking, fishing, and golfing. In addition to the lush outdoor treasures, festivals, live theatre and musical entertainment, vibrant history and rich culinary experiences give a whole new reason to Experience the Lake Effect!
A torch has been lit in the Muskegon area, igniting a burst of new development, cultural opportunities and year-round recreation in a community that continues to evolve and excite. Muskegon is a region with a plan: to unite in successful enterprises, revel in stunning natural resources and amenities, support tourism and provide quality of life that includes a range of residential communities in safe, friendly neighborhoods.
The knowledge-based economy is buoyed by the inventive entrepreneurs bringing the latest in technology and advancement to the area, as well as business owners who are the backbone. They are supported by family-owned businesses and service jobs that cater to visitors who flock to West Michigan to enjoy one-of-a-kind shopping opportunities, pristine beaches, protected dunes and lush lakes and rivers.
Forbes magazine recently ranked Muskegon as #12 nationwide for culture and leisure venues among cities its size and Muskegon is the highest-ranking city in Michigan for job growth.
Located at the heart of the beautiful Lake Michigan shoreline, Muskegon County is just a short drive, flight, bus, or ferry ride from cities like Detroit, Milwaukee, and Chicago.
For more information on Muskegon, visit www.visitmuskegon.org
ABOUT TRINITY HEALTH
Trinity Health is one of the largest multi-institutional Catholic health care delivery systems in the nation. We serve people and communities in 22 states from coast to coast with more than 90 hospitals and 120 continuing care facilities – including home care, hospice, PACE and senior living facilities and programs that provide nearly two million visits annually. Trinity Health employs more than 131,000 colleagues, including 5,300 employed physicians.
Our mission: We, Trinity Health, serve together in the spirit of the Gospel as a compassionate and transforming healing presence within our communities. We support this mission by living our core values of Reverence, Commitment to Those Who are Poor, Justice, Stewardship, and Integrity. Committed to recruiting talented physicians, we are looking for physicians who share our values and want to help us fulfill the health care needs of the communities we serve.
At Trinity Health, we value the physician relationship and focus on partnering with our physicians. Whether you are a practicing physician looking to relocate or a medical resident, we offer opportunities with the flexibility to fit your individual needs. If you would like to be part of Trinity Health, we encourage you to explore this opportunity at www.trinity-health.org.
If you are interested in this opportunity and would like to submit your CV, please email backkg@trinity-health.org or call Trinity Health Physician Recruitment at (734) 343-2300.
Contact Information
* When making contact with the person who posted this opportunity, please tell them you saw their posting on PracticeMatch.
Apply Now