Practice Urology in Nationally-Recognized City of Saratoga Springs, New York.
Location
Facility:
Saratoga Hospital
Address:
211 Church Street


Saratoga Springs

,

NY

12866



Opportunity Criteria
| | |
| --- | --- |
| Specialty: | Urology |
| Candidate Type: | MD, DO |
| Visas Accepted: | No J1 or H1 |
| Loan Repayment: | Negotiable |
The Opportunity
Saratoga Regional Urology, a member of Saratoga Hospital Medical Group, seeks a BE/BC general urologist to join its dynamic group of three physicians and two advanced practitioners. Join well-established, urologists who have developed a strong local and regional referral base.
Saratoga Hospital, a 171-bed, thriving community hospital with a regional presence, has enjoyed continuous growth for more than a decade and a reputation for quality. Saratoga Hospital has once again attained Magnet® recognition for nursing excellence from the American Nurses Credentialing Center—the highest honor an organization can receive for professional nursing practice.
Our new surgical suite was part of a $34 million expansion project that includes 10 state-of-the art operating rooms, to support advanced minimally invasive procedures. A new ICCU, PACU, and pre-op suites complement the new operating rooms. Theda Vinci®Si is available for credentialed physicians. A conveniently located ambulatory surgery center strongly supports outpatient urology procedures.
Saratoga Hospital and Albany Medical Center recently signed a clinical affiliation agreement, which adds to the long-standing relationship of two independent hospitals in the Capital Region known for excellence in patient care.
Saratoga Hospital Medical Group is committed to build strong specialty departments within its multispecialty group. Currently 150 physicians and advanced practitioners in both medical and surgical specialties provide care across the hospital service area in community-based practices. We offer a shared-governance leadership approach within Saratoga Hospital Medical Group.
The office is located just a few blocks from the hospital. Our practice offers physician-friendly EMR, and exceptional support staff. We offer a competitive compensation package including a sign-on bonus and moving expenses.
Saratoga Springs is a great place to live where you will feel a sense of community. Our location is a destination!
Known for world-class entertainment and abundant year-round recreational, athletic opportunities and cultural attractions, famous venues include Saratoga Race Course and Saratoga Performing Arts Center, Saratoga Spa State Park, and Saratoga National Historic Park, where the Battles of Saratoga in 1777 changed the face of history!
Outdoor enthusiasts will love the natural beauty of the Adirondacks, nearby Berkshires and Green Mountains, Saratoga Lake, Lake George, other waterways, and more!
Located a half hour from Albany, New York State's Capital City,
Three hours from New York City, Montreal and Boston – right on the edge of New England,
Saratoga Springs and surrounding towns and villages are experiencing growth and revitalization evidenced by new homes, upscale apartments, shops, eateries, and businesses.
Saratoga County offers family-oriented communities, neighborhoods and excellent schools.
Contact Denise Romand, Medical Staff Recruiter. Phone: (518)583-8465;
docfind@saratogacare.org. Learn more about us: www.saratogahospital.org. Visit us at:
https://www.discoversaratoga.org/app, http://www.ilovesaratoga.us/, http://iloveny.com/, http://visitadirondacks.com
Saratoga Hospital: Growing To Meet Community Need
Saratoga Hospital is a 171-bed independent, locally governed, thriving community hospital and a leading healthcare provider in the region. We have enjoyed continuous growth for more than a decade, along with a reputation for high-quality, personalized, compassionate care. Since September 2004, Saratoga Hospital has maintained Magnet® recognition for nursing excellence from the American Nurses Credentialing Center—the highest honor an organization can receive for professional nursing practice.
U.S. News & World Report has named Saratoga Hospital a "Best Regional Hospital" in northeastern New York for 2018-2019. Of the more than 4,500 U.S. hospitals and medical centers evaluated, 520—less than 12 percent—earned the Best Regional Hospital designation. Saratoga Hospital also was rated "high performing" in three specialties, procedures and conditions—orthopedics, heart failure and chronic obstructive pulmonary disease—and ranked 23rd among nearly 220 New York hospitals for high-quality care. In the Capital Region, Albany Med and St. Peter's Hospital also were named to New York's top 25. Statewide, only one hospital of similar size to Saratoga Hospital made the list.
The hospital is experiencing overall growth to meet the needs of the community. Since 2000, major construction projects include the Whitney-Hendrickson CardioVascular Center offering cardiac catheterizations and interventions including STEMI program, as well as peripheral vascular angiography; the Saratoga Surgery Center, The Mollie Wilmot Radiation Oncology Center, addition of a 30,000 square foot state-of-the-art emergency department, and Malta Med Emergent Care, a joint venture with Albany Medical Center. Our $34 million construction project is complete and includes the 19-bed state-of-the-art The Marylou Whitney and Desmond DelGiacco, MD, Intensive Care Unit, and ten new operating rooms, supporting minimally invasive surgery, along with a new pre-op suite and PACU.
Hospital services include diagnostic imaging services with CT, MRI, ultrasound, x-ray; full service laboratory; The Diagnostic Center (cardiology, vascular and neurological testing); respiratory care; Cardiovascular Interventional Suite, The Regional Therapy Center Annex (PT, OT and speech therapies), the Mollie Wilmot Radiation Oncology unit; and pharmaceutical services. The acute care division includes five medical surgical units in addition to the ICCU; D-1 (43-bed telemetry and hemodialysis), A-1 (overflow unit with private rooms); A-3 (39 bed adult and pediatrics), C-2 (20-bed medical surgical unit with all private rooms); C-3 (20-bed medical surgical unit with a few private rooms), and D-3 (20-bed orthopedic & bariatric surgery unit with private rooms); 16-bed inpatient mental health unit, and a 12-bed women's health and birthing center about to undergo a complete renovation.
Reaching Out
Wilton Medical Arts, located three miles from the hospital, offers medical imaging: (1.5 tesla wide bore MRI; CT, PET/CT; complete breast health center with breast MRI and on-site biopsies; DEXA, ultrasound, and x-ray); Laboratory, Urgent Care, and the Saratoga Hospital Center for Breast Health. Saratoga Hospital Medical Group Primary Care - Wilton is located at the far end of the building. The hospital also offers primary care at 11 other locations around the region: Saratoga Springs, Scotia Glenville, Schuylerville, Galway, Malta, Mechanicville and Milton. Saratoga Community Health Center offers primary care, mental health and dental services in the heart of Saratoga, serving the underserved.
Saratoga Surgery Center is located on the Wilton campus and offers ambulatory surgery with five operating rooms, two Endoscopy suites and a minor surgery room. Physician practices located here include ophthalmology, otolaryngology, interventional pain management, and primary care. We also offer medical nutrition therapy in this space.
The Regional Therapy Center offers services in a variety of settings at five locations. Our Wilton site offers PT, OT, athletic training, performing artist rehab; a lymphedema clinic and incontinence therapy. Washington Street is located just blocks from the hospital nearby building where PT, OT, Speech therapies are offered along with specialty services including: aquatic PT, hand therapy, and vestibular rehabilitation, are offered. 6 Care Lane offers PT, OT, cardio-pulmonary rehab. Malta offers PT and OT. Milton offers PT and vestibular rehab.
In collaboration with Albany Medical Center, Malta Med Emergent Care, located on Saratoga Hospital's 140 acre southern medical campus, offers 24-hour emergent care staffed by board certified emergency physicians, with advanced imaging (MRI, CT, US and x-ray) and laboratory services on the first floor and on the second floor medical offices, specialty services, an additional imaging suite offering mammography and DEXA, and infusion center. The medical park is located close to Luther Forest Technology Campus where the GLOBALFOUNDRIES site is under construction. The $ 4.2 billion chip factory that manufactures computer chips from silicon wafers which has brought hundreds of families to the region.
Saratoga Hospital and The Saratoga Regional YMCA opened a 55,000 square foot facility on the Malta campus in 2018, a shared facility that is the new home for hospital-affiliated medical and specialty offices and the Y's Malta branch. This Y is the first of its kind in the area and will incorporate traditional Y health and wellness activities and programs, as well as a unique level of design, which creates an integrated facility that collectively serves the needs of individuals in the community.
About Our Community
Located a half hour from Albany, less than three hours from NYC, Montreal and Boston, Saratoga Springs is a family-centered community offering lovely neighborhoods, and a lively downtown with fine restaurants and specialty shops.
This small city is known for world-class entertainment including thoroughbred horse racing, polo, and the Saratoga Performing Arts Center (SPAC), which is the summer home of the New York City Ballet and the Philadelphia Orchestra. The center hosts internationally known jazz, pop, rock and country musicians and is located in the Saratoga Spa State Park. The park's attractions include The Spa Little Theater, the Saratoga Auto Museum, National Museum of Dance and Hall of Fame, Lincoln Mineral Baths and Spa, and the Gideon Putnam Resort & Spa, Victoria and Peerless pools. The park offers a number of options for outdoor fun. Consider cycling, golf, tennis, running, walking, fishing, swimming, snowshoeing, ice skating and x-country skiing. A local recreation and athletics commission provides children with an array of activities. Private clubs are also available for youth and adults, with two notable offerings, the Saratoga Rowing Association and the Saratoga Winter Club, a speedskating club that has turned out a number of Olympic athletes. The city is noted throughout the travel industry as a top tourist destination. A few local favorite places to visit include the Saratoga Farmer's Market, Spa City Farmer's Market, Congress Park with its historic wooden Carousel, Beekman Street Arts District and the Tang Museum of Skidmore College. Saratoga was voted the inaugural recipient of the Great American Place award by American Heritage Magazine and selected as one of Sports Illustrated's Top 10 Sports Venues in the World. Saratoga Springs is the home of native-bred Funny Cide, winner of the 2003 Kentucky Derby and Preakness Stakes.
The Adirondacks, Green Mountains of Vermont, The Berkshires of Massachusetts and regional parks beckon outdoor enthusiasts for year-round recreation, including skiing, hiking, climbing, camping and more. Water sports draw many to nearby lakes and rivers. Golf lovers will find many offerings from public to private courses in and around Saratoga Springs.
Educational opportunities abound in the Capital - Saratoga and North Country Regions with excellent public school systems. Local colleges and universities include: Skidmore College, Empire State College, both located in Saratoga Springs, and nearby Albany Medical College, Albany College of Pharmacy and Health Sciences, Albany Law School, Adirondack Community College, Excelsior College, Hudson Valley Community College, Rensselaer Polytechnic Institute (RPI), Schenectady County Community College, Siena College, St. Rose College, The Sage Colleges, Union College and University at Albany.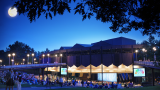 Contact Information
To receive additional information regarding
this outstanding opportunity, contact me:


Denise Romand
Medical Staff Recruiter/Practice Liaison
518-583-8465
518-580-4122 - Fax
dromand@saratogahospital.org
Contact Information
* When making contact with the person who posted this opportunity, please tell them you saw their posting on PracticeMatch.
Apply Now