Interventional Cardiology Physician in Coastal Northern California
Location
Opportunity Criteria
| | |
| --- | --- |
| Specialty: | Cardiovascular Disease - Interventional |
| Candidate Type: | MD, DO |
| Visas Accepted: | No J1 or H1 |
We Have It All
Interventional Cardiology
Physician employed position
In gorgeous Northern California
Whether a home nestled in the majestic redwood forests or steps from the Pacific Ocean, this is your chance to live where others dream about: in beautiful Humboldt County, California.
St. Joseph Health Medical Group, a large and busy multi-specialty group of over 55 physicians, is looking for a Interventional Cardiologist to join a busy, established, and growing practice in family-friendly Eureka, CA. Includes both clinic and hospital, call 1:3.
This foundation model group is offering a physician-employed position with competitive pay, comprehensive benefits, work environments dedicated to satisfaction and success, and the chance to live, practice, and play in one of the great outdoor wonders of America's west coast.
For more information, press the "Apply Now" button at the top or bottom of this page.
Or directly contact Carolyn Lane, Area Director of Physician Recruitment for St. Joseph Health, Humboldt at (707) 445-8121 Ext. 7508 or by email at Carolyn.lane@stjoe.org
We'd love to chat about this amazing opportunity!
In the meantime, if you have the time, please read on for more details on the community, schools, recreation, culture, and health care in Humboldt County.
At St. Joseph Hospital in Eureka, CA, we use today's state-of-the-art testing methods, such as:
Pacemaker Checks
Electrophysiology
Nuclear & Treadmill Stress Tests
Nuclear Cardiology
EKGs
Echocardiography – Ultrasound identifies problems of the heart valves and muscle function. Our digital system at St. Joseph Hospital provides higher-resolution images and faster diagnosis.
Stress testing, including nuclear – A noninvasive way to look for blocked arteries by stressing your heart with exercise or medications. Nuclear testing produces images of the heart's structure and blood flow under stress.
Noninvasive vascular testing – We use ultrasound to check for blocked arteries in other parts of the body.
Heart monitoring – Portable monitoring to look for signs of irregular heart rhythms.
Catheterization & angiography – The "gold standard" in evaluating for blocked arteries. A small,flexible tube helps X-rays to "look for" blocked arteries and can help measure pressures in the heart and blood vessels.
State-of-the-art treatments
Coronary angioplasty & stents
Critical care
Heart attack & heart disease prevention
Proactive care for obesity, high cholesterol & hypertension
Advanced heart failure & arrhythmia management
Lifestyle, nutrition & exercise counseling
Our "Heart Institute" offers:
Open Heart Surgery
Cardiac Catheterization
Cardiac Interventions (Using Stents and Angioplasty)
Electrophysiology Studies
Intra and Bi-Ventricular Cardiac Defibrillators
Pacemakers
Patent Foramen Ovale (PFO) Repairs
Atrial Septal Defect (ASD) Repairs
EKG and Doppler Studies
Cardiac Rehabilitation and Exercise Conditioning Programs
We offer comprehensive medical care to treat the cardiovascular health of all patients. Some of our services include diagnostic studies of the heart, as well as therapy and heart treatment. Our team of highly skilled physicians and clinical caregivers specialize in everything from heart disease prevention to comprehensive diagnostic and treatment services.
The Heart Institute at St. Joseph Hospital has pioneered the way in providing cardiac treatment services to residents and patients in the North Coast. This means quality care close to home that includes prevention and education, as well as full cardiac rehabilitation programs.
Affiliated with St. Joseph Health, St. Joseph Hospital and Redwood Memorial Hospital, SJHMG is committed to their patients and improving the health and quality of life of the people in the communities they serve. With locations throughout Humboldt County, SJHMG makes it easy to access exceptional care. More than 55 providers in over 20 specialties have joined the group, which now has 110 support staff and nearly 20 office locations in Eureka and Fortuna.
St. Joseph Health Medical Group is a part of St. Joseph Heritage Healthcare, a medical practice foundation which has partnerships with eight medical groups in California, three of which are located in the Northern California communities of Sonoma, Napa, and Humboldt counties. One result is a full spectrum, comprehensive engagement of incredible physicians from across the state working with each other to offer world-class care for their patients.
Live just minutes from sandy beaches of the Pacific Ocean, old growth Redwood forests, rivers, lakes and mountains. Hike and camp beneath the mighty redwoods, stroll along a beautiful beach, kayak or sail the sea, fish the deep sea or rivers or lakes, mountain biking, rock climbing, or surfing the waves . . . the possibilities are endless.
Humboldt County is a rural county of approximately 140,000 residents, including 11 recognized Native American tribes and 7 incorporated cities. Covering 3,568 square miles, the county includes a productive bay and harbor in Eureka right on the Pacific Ocean and stretches east into rugged, sparsely populated coastal mountains. The transportation distances and restrictions isolate Humboldt, resulting in an island-like economy. At the geographic center of the five-county Redwood Coast region—including neighboring counties Del Norte, Mendocino, Trinity and Siskiyou— Humboldt has the largest population and workforce and generates the most new jobs and firms in the region.
This practice is located in Eureka, California, which is 5 hours north of San Francisco, minutes from Pacific Ocean beaches, and literally in the ancient and majestic giant redwood forests: temperate rainforests of ferns, lichens, rivers, streams, mountains, lakes, and lagoons. The location excels in opportunities to camp, hike or backpack trails through forests and along coastal beaches and prairies; stand up paddle the rivers, lakes, lagoons and bay; world-class fishing in both fresh and ocean waters; fabulous ocean point breaks for surfing; as well as sailing, kayaking, hunting, and so many other activities.
National Geographic Traveler has selected Redwood National Park as one of the top 50 world destinations – one of only five U.S. places honored. Backpacker magazine names the region as one of "The Best Cities to Raise an Outdoor Kid." And the World Wildlife Fund has named Humboldt County as part of one of the most diverse eco-regions left on the planet.
Nearby towns of Fortuna, Ferndale, Arcata, McKinleyville, and Trinidad each offer their own unique take on life in Humboldt. Each no more than 20 minutes from Eureka and St. Joseph Hospital, these neighboring communities come together for incredible annual events: Oyster Festival in Arcata, Fish Festival in the coastal hamlet of Trinidad, the Fortuna Rodeo, the County Fair in Ferndale, the Jazz Festival in Eureka. Some events span across multiple towns and multiple days like the Annual Kinetic Sculpture Races. The Arcata Farmers' Market in the square is a county wide attraction bringing residents and visitors to the cultural center of Humboldt to purchase amazing organic and local greens, meats, flowers, trees, plants and cooked foods—nearly always with live music and arts as well. Whether is Arts Alive along historic Victorians in Old Town Eureka, the numerous local theater productions, softball tournaments, or our professional-amateur baseball team The Crabs in Arcata, Humboldt County is full of community, culture, fun and family.
Humboldt County takes pride in the educational opportunities offered to its' residents and their children. Humboldt State University, a four-year public university, boasts some of the best Forestry, Marine Biology, and Environmental Sciences programs in the country. Along with recognized departments in Child Development, Botany, and Resource Management, all of HSU's liberal arts departments—English, Music, Theater, etc—have faculty at the top of their fields, highly invested in education and with a passion for their specialties. Eureka's College of the Redwoods—one of the most beautiful of California Community Colleges' 113 campuses—offers lower division undergraduate courses, Associates degrees, a nursing program and also hosts an early college High School Academy.
PreK-12 education—whether public, private, or charter—is prioritized in Humboldt County resulting in excellent choices, very high graduation rates, and an excellent record of university admissions. Arcata High School just completed a $7.3 million Fine Arts Center enhancing their already phenomenal collaboration with Arcata Arts producing wonderful programs in the arts, music, and theater. Progressive "Collaboration Labs," high-tech science departments, and uniquely-advantageous partnerships with the university and community college: these things have set the bar high for primary and secondary education throughout Humboldt County.
St. Joseph Health in Humboldt County is comprised of two regional hospitals: St. Joseph Hospital, Eureka and Redwood Memorial Hospital in Fortuna. St. Joseph Hospital, Eureka is a full service acute care facility that offers: Imaging Services including 64 slice CT, Mammography, MRI, Nuclear Medicine, PET, PET/CT & Ultrasound; Cardiac services in the Heart Institute; an accredited Cancer Program; Childbirth Center; Pediatric Care and the only Level II Intensive Care Unit Nursery on the North Coast; Endoscopy; Surgical Services; ICU/PCU; Full Service Laboratory and Pharmacy; Hospitalists Program; Emergency Dept.; Acute Inpatient Medical Rehabilitation; Outpatient Rehabilitation and more.
Redwood Memorial Hospital is a critical access hospital offering: Imaging Services including 32 slice CT, Digital Mammography, Bone Density Scanning & Ultrasound; New Beginnings Childbirth Center; Endoscopy; Surgical Services; Full Service Laboratory and Pharmacy; Orthopedic Surgery; Emergency Dept.; Primary Care; Telemedicine.
Regional Services include: Comprehensive Cardiac Care including Cardiac Surgery, Cath Lab procedures and Cardiac Rehabilitation at the Heart Institute; A fully accredited Cancer Program featuring IMRT & High Dose Rate Brachytherapy; Physical Therapy.
The St. Joseph Hospital General Hospital campus offers: Inpatient Medical Rehabilitation; Endoscopy Services; Sleep Disorders Center; Outpatient Laboratory Services; Outpatient Rehabilitation - Speech, Occupational & Physical Therapies.
In 2012, St. Joseph Hospital completed a new, $140 million, three-story patient care towe. The new Northeast Tower offers a 20-bed expanded Emergency Dept., expanded surgery dept., a 12-bed Intensive Care Unit, a 40-bed Progressive Care Unit, and more. This state-of-the-art facility offers the entire North Coast quality health care services well into the future, and allows for space for new technologies and treatments.
www.stjosephhealthmedicalgroup.com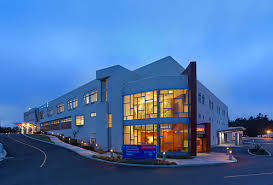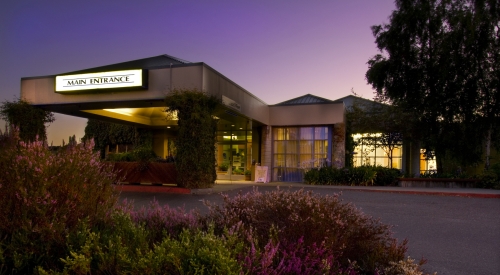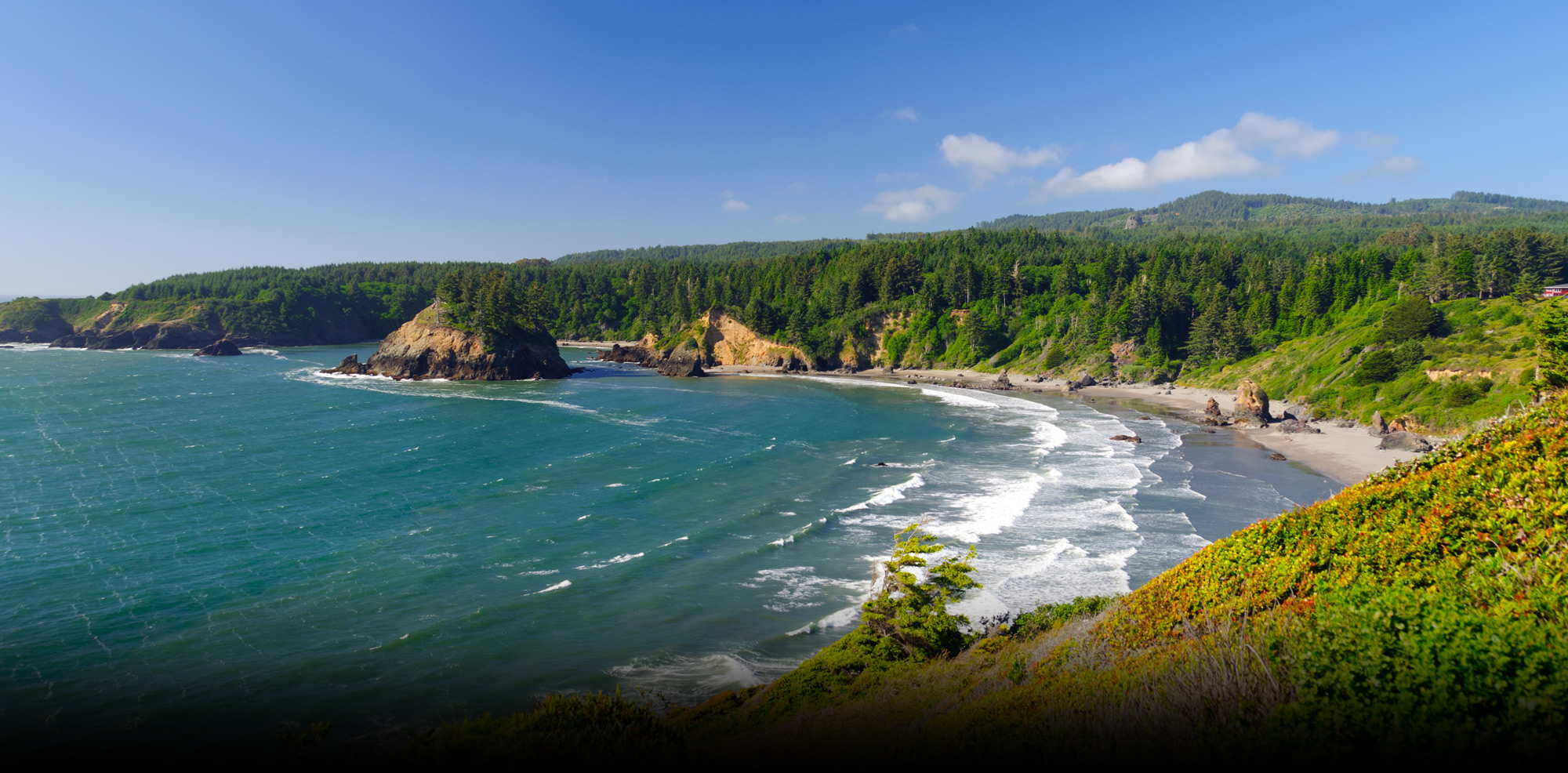 Pictures:
Road in Humboldt County through Redwood Forests
Emergency Department, St. Joseph Hospital Eureka, CA
Redwood Memorial Hospital, Fortuna, CA, recently named one of Becker Hospital Review's "11 Hospitals with Great Customer Service."
Pewtole Island, Trinidad Beach, College Cove Beaches
St. Joseph Health Medical Group (formerly Humboldt Medical Specialists)
St. Joseph Health Medical Group offers residents of Humboldt County with high quality health care. From cardiology to neurosurgery, we are a diverse group of physicians whose medical excellence is backed by a strong commitment to values.
St. Joseph Health Medical Group was founded in 2009 by four physicians in the local community. Affiliated with St. Joseph Health, St. Joseph Hospital and Redwood Memorial, we are committed to our patients and improving the health and quality of life of the people in the communities we serve. With locations throughout Humboldt County, we make it easy to access exceptional care.
Since then, more than 55 providers of numerous specialties have joined the group, which now has 110 support staff and nearly 20 office locations in Eureka and Fortuna.
Convenient
With numerous convenient locations in Eureka and Fortuna, we make it easy to access exceptional care. And because you don't just get sick during business hours, we offer an after-hours care and very useful Nurse Advice Line.
Comprehensive
With physicians in dozens of specialties, we've got the expertise you need: from nationally recognized orthopaedic surgeons to widely respected family practitioners.
Compassionate
Our doctors recognize that excellence requires more than clinical expertise. Consistently recognized as a leader in patient satisfaction, our physicians and staff are committed to going beyond curing illness—and touch lives.
St. Joseph Health Medical Group is affiliated with St. Joseph Health – an integrated health care delivery system founded by the Sisters of St. Joseph of Orange and Brothers of St. John of God.
With over 55 providers serving Humboldt County, its practitioners have the expertise to provide compassionate, quality care for the entire family, through every stage of life.
Part of St. Joseph Health, St. Joseph Health Medical Group is a part of St. Joseph Heritage Healthcare, a medical practice foundation which has partnerships with eight medical groups in California, three of which are located in the Northern California communities of Sonoma, Napa, and Humboldt counties.
Contact Information
* When making contact with the person who posted this opportunity, please tell them you saw their posting on PracticeMatch.
Apply Now