Internal Medicine Physicians Needed in the Boston Area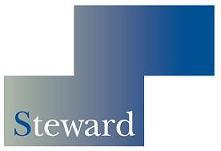 Location
Facility:
Steward St. Elizabeth's Medical Center
Address:
736 Cambridge Street


Brighton

,

MA

02135



Opportunity Criteria
Specialty:

Family Medicine




Internal Medicine

Candidate Type:
MD, DO
Visas Accepted:
No J1 or H1
Loan Repayment:
Not Specified
Steward Health Care System has created a model of exceptional quality and delivery of care for its patients AND a stimulating, progressive environment for its employees. As a physician with Steward Health Care, you'll become part of a new chapter in the delivery of health care in Massachusetts and experience an organization that is led by some of the country's most progressive physicians.
We have diverse opportunities available for qualified physicians to join our rapidly expanding system at our community-based practices across the Steward Health Care network. Opportunities include working with our affiliated groups, employment model or private practice providers.
In joining the Steward family and our growing team, you will enjoy:
•Commitment to practice supports across the care continuum
•Exceptional compensation that is geared toward an ACO model
•A focus on quality, panel size and coordination of care, not just productivity
•A strong benefits package
•401K retirement savings
•Significant investments in our facilities and technology
•Generous bonus structure and deferred compensation
•Integrated EMR/Provider/Patient Portal
Steward Health Care System is the largest fully integrated community care organization and community hospital network in New England. Headquartered in Boston, Massachusetts, Steward has more than 17,000 employees serving more than one million patients annually in more than 150 communities. Each hospital and facility within the Steward family, while part of an extensive network of health care providers, has its own rich history of providing outstanding, compassionate care right in the communities where patients need it most.
Steward has Internal Medicine opportunities available in the following communities:
•Brighton
•Watertown
•Newton
For more information about this opportunity, please contact:
Megan D Eramo, Regional Director Network Development, Steward Health Care
Phone: 617-791-7063
Megan.Deramo@steward.org
All inquiries will remain confidential. Steward Health Care is an equal opportunity/affirmative action employer. Women and minorities are encouraged to apply.
About Steward St. Elizabeth's Medical Center
Steward St. Elizabeth's Medical Center, a teaching hospital of Tufts University School of Medicine, offers patients access to some of Boston's most respected physicians and advanced treatments for a full-range of medical specialties including family medicine, cardiovascular medicine and surgery, vascular surgery, hepatobiliary surgery, robotic surgery, neurosciences, bariatric surgery, bone and joint health, hematology/oncology, and emergency medicine. St. Elizabeth's is a member of Steward Health Care System.
About Steward Health Care
Steward Health Care, the largest private, for-profit hospital operator in the United States, is a physician-led health care services organization committed to providing the highest quality of care in the communities where patients live. Headquartered in Boston, Massachusetts, Steward operates 38 community hospitals in the United States and the country of Malta, that regularly receive top awards for quality and safety. The company employs approximately 40,000 health care professionals. The Steward network includes more than 25 urgent care centers, 42 preferred skilled nursing facilities, substantial behavioral health services, over 7,300 beds under management, and approximately 1.5 million full risk covered lives through the company's managed care and health insurance services. The total number of paneled lives within Steward's integrated care network is projected to reach 3 million in 2018.
Steward's unique health care service delivery model leverages technology, innovation, and care coordination to keep patients healthier. With a culture that prioritizes agility, resourcefulness, and continuous improvement, Steward is recognized as one of the world's leading accountable care organizations. The Steward Health Care Network includes thousands of physicians who help to provide more than 12 million patient encounters per year. Steward Medical Group, the company's employed physician group, provides more than 4 million patient encounters per year. The Steward Hospital Group operates hospitals in Malta and states across the U.S. including Arizona, Arkansas, Florida, Louisiana, Massachusetts, Ohio, Pennsylvania, Texas, and Utah.
Additional information is available at www.steward.org.
All inquiries will remain confidential.
Steward Health Care is an equal opportunity/affirmative action employer. Women and minorities are encouraged to apply.
About Brighton, Massachusetts
Brighton, MA is a neighborhood of Boston, MA, and is located in the northwest corner of the city.
Boston is one of America's oldest cities, with a rich economic and social history. What began as a homesteading community eventually evolved into a center for social and political change. Boston has since become the economic and cultural hub of New England. As the region's hub, Boston is home to over 617,000 residents, many institutions of higher education, some of the world's finest inpatient hospitals, and numerous cultural and professional sports organizations.

Boston-based jobs, primarily within the finance, health care, educational, and service areas, numbered nearly 660,000 in 2002. Millions of people visit Boston to take in its historic neighborhoods, attend cultural or sporting events, and conduct business.
For more information about Boston, please visit the official City of Boston website.
Contact Information
* When making contact with the person who posted this opportunity, please tell them you saw their posting on PracticeMatch.
Apply Now