Hematologist/Oncologist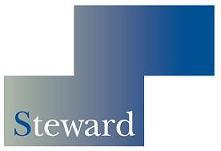 Location
Facility:
Steward Good Samaritan Medical Center
Address:
235 North Pearl Street
Brockton, MA 02301

Opportunity Criteria
| | |
| --- | --- |
| Specialty: | Hematology/Oncology |
| Candidate Type: | MD, DO |
| Visas Accepted: | No J1 or H1 |
| Loan Repayment: | Not Specified |
| Salary Range: | Not Specified |
| Employment Type: | Full Time |
| Bonus Offered: | None |
Opportunity Details
Good Samaritan Medical Center seeks a Hematologist/Oncologist to join our team in Brockton, MA. Candidates must be BC/BE in Hematology/Oncology. Good Samaritan's Cancer Center provides local access to leading board-certified oncologists and hematologists, as well as highly skilled radiologists, surgeons, pathologists, nurses, therapists, dietitians, and other support staff dedicated to treating cancer patients.
Highlights of the Good Sam Cancer Center:
Join an established community-based practice
Brand new clinic opening this winter
Weekend call is shared equitably between two sites.
Outpatient clinic is conveniently located across the street from Good Samaritan Medical Center
Excellent ancillary support
Work closely and collaboratively with radiation oncologist, program director, and hospital leadership
Highly competitive compensation/benefits package, including sign on bonus
Our cancer care team provides the highest level of clinical expertise in preventing, diagnosing and treating all types of cancer, in a compassionate and warm environment. As a 268-bed community hospital, we offer a highly personalized approach to care.
Our cancer care services include:
Outpatient chemotherapy clinic and radiation therapy with oncology-certified nurses
On-site infusions
Advanced surgical services
Comprehensive laboratory and radiology services
Clinical research trials
Steward Health Care System is the largest fully integrated community care organization and community hospital network in New England. Headquartered in Boston, Massachusetts, Steward has more than 17,000 employees serving more than one million patients annually in more than 150 communities. Each hospital and facility within the Steward family, while part of an extensive network of health care providers, has its own rich history of providing outstanding, compassionate care right in the communities where patients need it most.
All Inquiries will remain confidential
Steward Health Care is an equal opportunity/affirmative action employer. Women and minorities are encouraged to apply.
About Steward Good Samaritan Medical Center
Good Samaritan Medical Center in Brockton, Massachusetts, is a full-service, acute care hospital with 267 beds, 17 bassinets, and 10 special care bassinets, providing comprehensive inpatient, outpatient, and Level III Trauma emergency services to Brockton and 22 neighboring communities. The hospital offers Centers of Excellence care in orthopedics, oncology, and cardiology, specialized care in surgery, family-centered obstetrics with level-two nursery, substance abuse treatment, and advanced diagnostic imaging.
National Quality Approval Good Samaritan Medical Center has the Gold Seal of Approval from the Joint Commission on Accreditation of Health Care Organizations for meeting all of its national standards for health care quality and safety, and has the highest rating possible for a community hospital cancer program from American College of Surgeons Commission on Cancer. Good Samaritan Medical Center is part of Steward Health Care System.
Good Samaritan Medical Center is the First and Only Level III Trauma Center in Region V The American College of Surgeons awarded Good Samaritan Medical Center a Level III Trauma Certification in August 2016, which was followed by Massachusetts Department of Public Health Designation in February 2016. GSMC is the First and Only Level III Trauma Center in Region V that encompasses 70 communities and over 1.3 million residents.
In joining the Steward family, you will enjoy a compensation package that is extremely competitive, with a generous base salary, CME and professional expenses, malpractice, health and dental insurance, a matching 401K and 409A tax deferred retirement plan and more.
About Steward Health Care
Steward Health Care, the largest private, for-profit hospital operator in the United States, is a physician-led health care services organization committed to providing the highest quality of care in the communities where patients live. Headquartered in Boston, Massachusetts, Steward operates 38 community hospitals in the United States and the country of Malta, that regularly receive top awards for quality and safety. The company employs approximately 40,000 health care professionals. The Steward network includes more than 25 urgent care centers, 42 preferred skilled nursing facilities, substantial behavioral health services, over 7,300 beds under management, and approximately 1.5 million full risk covered lives through the company's managed care and health insurance services. The total number of paneled lives within Steward's integrated care network is projected to reach 3 million in 2018.

Steward's unique health care service delivery model leverages technology, innovation, and care coordination to keep patients healthier. With a culture that prioritizes agility, resourcefulness, and continuous improvement, Steward is recognized as one of the world's leading accountable care organizations. The Steward Health Care Network includes thousands of physicians who help to provide more than 12 million patient encounters per year. Steward Medical Group, the company's employed physician group, provides more than 4 million patient encounters per year. The Steward Hospital Group operates hospitals in Malta and states across the U.S. including Arizona, Arkansas, Florida, Louisiana, Massachusetts, Ohio, Pennsylvania, Texas, and Utah.
About Our Community
Since being incorporated as a city April 9, 1881, Brockton, Massachusetts has steadily grown in population and significance to become the only city in Plymouth County, which straddles the cities of Boston, Massachusetts and Providence, Rhode Island. Today, Brockton takes the best of the traditions of its past as it embraces the benefits found in ethnic, religious, and cultural diversity. Our city continues to build on its welcoming attitude toward business, whether an established firm, or the creation of entrepreneurs, like Thomas Edison.
Contact Information

For additional information, regarding opportunities at Good Samaritan:

Catrina Morgan
Physician Recruitment Specialist, Network Development
Steward Health Care
781-551-5629
Catrina.Morgan@Steward.org
Contact Information
* When making contact with the person who posted this opportunity, please tell them you saw their posting on PracticeMatch.
Apply Now