Urgent Care - Medical Director Opportunity

Location
Facility:
St. Joseph Mercy Oakland
Address:



Oakland County

,

MI

48341



Opportunity Criteria
| | |
| --- | --- |
| Specialty: | Urgent Care |
| Candidate Type: | MD, DO |
| Visas Accepted: | No J1 or H1 |
| Loan Repayment: | Not Specified |
OPPORTUNITY HIGHLIGHTS
St. Joseph Mercy Oakland (SJMO) has an excellent opportunity for an Urgent Care physician to provide leadership as Medical Director over Urgent Care facilities located in Oakland County, Michigan.
The selected physician will serve as a personal advocate for patients, physicians, staff and hospital administration to ensure that they are served in manner that meets their needs as a valued customer or employee.
The schedule for this opportunity includes providing a minimum of 18 administrative hours and a minimum of 56 clinical hours per pay period. The medical director will also be responsible for didactic lecture sessions with current medical students.
A qualified candidate for this opportunity will apply their leadership qualities to ensure that all practice members appropriately perform in a manner that reflects quality medical care and support of the hospitals vision, mission and values including:
Performing physician-needs assessments
Participating in physician and nurse manager recruiting and selection
Participating in the recruitment and selection of key staff
Developing and implementing performance standards for physicians and staff
Developing policies and procedures to ensure professional development and maintenance of clinical skills
Developing, monitoring, and reporting quality control programs
Ensuring compliance with all regulatory and accreditation standards
Reviewing standards for patient flow, access and satisfaction
Developing clinical pathways and service standards
Developing, monitoring and reporting on compliance plans for accreditation, regulatory requirements and reimbursement
Participation in plans to improve quality and maintain productivity
Provides quality and didactic reviews for physicians and staff
Developing and monitoring standards for medical record documentation, security and management
Assisting in developing marketing and promotional material and strategies
Maintaining standards to ensure a safe workplace
Serving on practice specific workgroups to ensure quality and financial standards are being maintained and improved
Collaborating with the development, and implementation of a quality program that is incorporated into the organization wide reporting system.
Assisting in the evaluation of medical staff performance, and when necessary, take corrective action and/or appropriate action in response to incident reports, ethical or professional challenges, and/or patient complaints.
Attending urgent care leadership meetings to review physician scheduling, narcotic logs, patient complaints, supply/equipment orders, process improvement initiatives, new urgent care launches, etc.
Serving as a liaison between urgent care, hospital ER, area physicians and specialists
Maintains a working knowledge of applicable federal, state, and local laws and regulations, code of ethics, as well as other policies and procedures in order to ensure adherence in a manner that reflects honest, ethical and professional behavior.
Clinical time will be spent performing clinical services such as delivering urgent and ambulatory care to walk-in patients. This includes examining, diagnosing, treating or otherwise addressing patient injuries, illnesses, ailments and/or urgent care needs, as well as fulfilling Medical Staff Membership requirements.
The selected physician will also lead didactic lecture sessions for current medical students. Each lecture session runs between one and a half to two hours at a time (one hour lecture and one hour prep time). Each preceptor is expected to do a total of five to six didactic sessions per core rotation (twelve weeks). The course coordinator will tabulate the number of sessions for each preceptor on a monthly basis and provide it to the student coordinator
St. Joseph Mercy Oakland is offering an excellent compensation package for the right Urgent Care physician to perform this leadership role in Oakland County, Michigan.

RECRUITMENT PACKAGE
An excellent competitive compensation and complete benefits package is being offered for the right candidate.
ABOUT THE FACILITY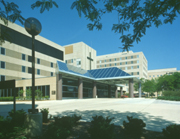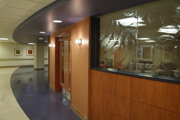 St. Joseph Mercy Oakland (SJMO), a member of Saint Joseph Mercy Health System, is a 443-bed comprehensive, community teaching hospital and regional tertiary facility located in Oakland County, Michigan. SJMO is a member of Trinity Health, one of the largest Catholic health care organizations in the United States.

A long-time leader in Oakland County, SJMO was founded in 1927 by the Sisters of Mercy. For more than 80 years, SJMO has been a technologically forward hospital that combines advanced medicine and personal care to assist patients on their path to wellness. With dedicated physicians, nurses and hospital staff committed to providing quality care throughout the patient stay, St. Joseph Mercy Oakland has truly personalized the patient experience. SJMO has won numerous local and national recognition for patient safety, quality and performance, and consistently ranks in the top 10 percent of hospitals nationwide.

With a recent $54.5 million hospital renovation and expansion, SJMO has added an additional 120,000 square feet, housing a new emergency center, private patient tower, imaging center and retail pharmacy. SJMO provides a broad range of services including cardiology, orthopedics, women & children services, cancer care, and neurosciences. SJMO's staff and physicians are dedicated to providing excellence in patient care.

SJMO invites you to join its award-winning team, grow in a positive environment, and build a remarkable future with a leader in health care.

For more information about St. Joseph Mercy Oakland, please visit www.stjoesoakland.org.
ABOUT THE COMMUNITY
Oakland County, Michigan – Named for its beautiful oak trees, Oakland County offers a blend of big city, suburban, and rural lifestyles. Oakland County is recognized as having Michigan's second highest population with a residential population of more than 68,000 and has continued to grow since its inception over 175 years ago. Located north of Detroit, Oakland County is part of the nation's seventh largest metropolitan area and is home to 39 cities and 14 townships. Today, residents have access to 30 downtown areas, nearly 90,000 acres of natural settings, several entertainment and sports venues, plus countless opportunities to achieve a high quality of life. This area is also home to several institutions of higher education, well-known private schools, and exemplary public schools.

With its proximity to Detroit, quality schools, and numerous recreational opportunities, the Oakland area is a perfect place to raise a family. Museums and golf courses are nearby, and Detroit's sporting events, concerts and more are just a half-hour away. The old, well established neighborhoods of the past are joined by gorgeous new residential development. The Oakland area is also a great locale for pet lovers.

Oakland County is the new horizon for living, working and prospering. Focused on the future, Oakland County is one of the wealthiest counties in America, and features a quality of life and commerce that few places can match. Oakland offers world-class educational opportunities for children and adults, ranging from two award-winning public school districts, Avondale Schools and Rochester Community Schools, to Oakland University, a major Division 1 degree-granting university. The community also is served by 10 private schools, Rochester College and Oakland Community College, the largest of Michigan's community-based publicly funded institutions.

With excellent schools, affordable housing, employment opportunities and an abundance of cultural and recreational activities, moving to Oakland County will be the best decision you can make.
ABOUT TRINITY HEALTH
Trinity Health is one of the largest multi-institutional Catholic health care delivery systems in the nation. We serve people and communities in 22 states from coast to coast with more than 90 hospitals and 100 continuing care facilities – including home care, hospice, PACE and senior living facilities and programs that provide nearly two and a half million visits annually. Trinity Health employs more than 133,000 colleagues, including 7,800 employed physicians and clinicians.
Our mission: We, Trinity Health, serve together in the spirit of the Gospel as a compassionate and transforming healing presence within our communities. We support this mission by living our core values of Reverence, Commitment to Those Who are Poor, Justice, Stewardship, and Integrity. Committed to recruiting talented physicians, we are looking for physicians who share our values and want to help us fulfill the health care needs of the communities we serve.
At Trinity Health, we value the physician relationship and focus on partnering with our physicians. Whether you are a practicing physician looking to relocate or a medical resident, we offer opportunities with the flexibility to fit your individual needs. If you would like to be part of Trinity Health, we encourage you to explore this opportunity at www.trinity-health.org.
If you are interested in this opportunity and would like to submit your CV, please email docopps@trinity-health.org or call Trinity Health Physician Recruitment at (734) 343-2300.
Contact Information
* When making contact with the person who posted this opportunity, please tell them you saw their posting on PracticeMatch.
Apply Now