Family Medicine w/Addiction Medicine Physician in Bakersfield, CA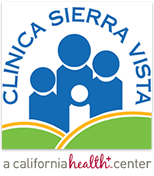 Location
Facility:
Clinica Sierra Vista - Kern County
Address:



Bakersfield

,

CA

93301



Opportunity Criteria
| | |
| --- | --- |
| Specialty: | Family Medicine : Addiction Medicine |
| Candidate Type: | MD, DO |
| Visas Accepted: | J1 or H1 |
| Loan Repayment: | Yes |
Opportunity Details
The physician with be responsible for providing comprehensive medical services to our Homeless population at Clinica Sierra Vista. Will be part of a multidisciplinary team dedicated to improving the quality of life, medical and mental health, including substance abuse disorders of our homeless patients. The physician will report directly to the Medical Director for all clinical practice activities.
Expectations and Responsibilities:
Should uphold the professional and highest ethical expectations of all physicians but has some unique professional expectations including the following:
Keeping abreast of changes in laws regarding illegal substances, the prescribing of controlled substances, criminalization of behaviors associated with substance use, clinical alternatives to criminal prosecution and incarceration, and interfaces between the health care system and the criminal justice system, including community corrections.
Have experience in induction, maintenance and taper of patients with Suboxone, as well as experience and ability to transition patients from methadone to suboxone.
Understanding and complying with all applicable federal, state, and local regulations related to patient confidentiality. Obtaining informed consent and ensuring that patients understand the extent and limits of privacy protections.
Should maintain their licensure to practice medicine and their certification as addiction specialists. This includes remaining current regarding clinical advances, participating in a plan of lifelong learning and practice improvement, they are actively engaged in the maintenance of their specialized clinical knowledge and competencies commensurate with a complex and ever-changing field.
Be able to identify, diagnose and treat emerging as well as chronic conditions and provide comprehensive care to patients of all ages and genders through all stages of life.
Deal with substance use disorders as well as concurrent problems that exacerbate or arise from the patient's addiction. The physician should also have a good understanding of local cultures and subcultures and what local resources are available to support the patient's recovery. Ultimately, a patient's care should be oriented toward overall functioning and well-being while mitigating risk factors for substance related harm or relapse.
Participate in clinic peer review and quality assurance programs.
Lead and promote long-term, coordinated care by a team of providers who can address the myriad physical, mental, social, economic, and legal ramifications of the disease (addiction/homelessness).
The physician functions at different levels of leadership or influence and as a part of formal and informal team.
To help other providers and health care administrators understand how addiction affects the evaluation and management of other illnesses so that appropriate treatment is provided. This responsibility will also require to be directly involved in quality assurance and evaluation, safety management, and professional development regarding treatment of homeless patients with and without addiction within the relevant systems of care where they practice.
Adhere to and complies with Bureau of Primary Healthcare standards of clinical practice.
May represent CSV in professional groups.
May assist the Chief Medical Officer in design, implementation, and evaluation of health care programs/protocols for patients and staff.
Clinic practice of at least 40 hours per week.
Other Responsibilities:
On a scheduled basis may be required to work at any satellite facility.
Other duties as required.
Qualifications:
Professional clinical experience in physician's specialty.
Interest in working with homeless and under-served population.
Board Certification highly desirable.
Must possess:

California Physician's License
Board Certification
DEA Certificate
BLS and ACLS certification

Authoritative knowledge of the principles, practice, and techniques in the physician's specialty.
Interests in the research potential inherent in physician's specialty highly desirable.
About Us
Clinica Sierra Vista is one of the oldest and largest Federally Qualified Health Centers in California and the nation, having earned the trust of its patients, partners and the communities it serves over a 46-year history distinguished by rapid growth and innovation, exceptional primary-care physicians, and a reputation for treating the most vulnerable residents with respect and compassion.
If you have a servant's heart, consider a career with Clinica Sierra Vista, which opened out of a trailer in a field in 1971 but has grown to care for a diverse population of 150,000 patients.
Clinica Sierra Vista, accredited by the rigorous Joint Commission, serves patients at 31 health centers in Kern, Fresno and Inyo counties. Our services include Pediatric Care, Adult Care, Dental Care, Behavioral Health, Case Management, Prenatal & Women's Health, Substance Abuse Treatment, HIV/AIDS testing and treatment, Health Education, Outreach and WIC services. We partner with local governments, social services departments, businesses and nonprofit leaders to address the full range of needs for our patients. Our dedicated providers and staff make Clinica Sierra Vista an ideal place to call your medical home.
Community Information
Located in the heart of California, the Central Valley feeds America as the leading agricultural region of the nation. In the southern part of the valley, oil production also powers the economy, though aerospace, the healthcare industry and alternative energy are emerging as key drivers as well.
We specialize in sunshine in California, with a mild climate year-round. Beaches are less than two hours away, and several mountain ranges and the high desert are even closer. We're two hours north of Los Angeles, and a tank of gas will get you to San Francisco, San Diego or Las Vegas.
But our greatest natural resource is not the bounty of our fields or our oil; it's the people. Bakersfield and Fresno take great pride in our reputation as generous, giving cities who offer metropolitan amenities but a small-town sense of community.
We also offer the most affordable cost of living in the entire state, plus great schools and universities, a thriving arts scene, and family-friendly communities.
Contact Information
* When making contact with the person who posted this opportunity, please tell them you saw their posting on PracticeMatch.
Apply Now