MDVIP Private Outpatient Practices in Central and Southeast Florida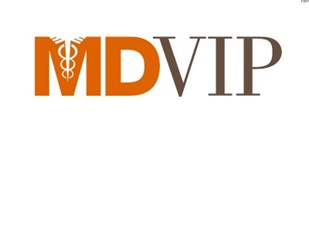 Location
| | |
| --- | --- |
| Facility: | MDVIP - Central and Southeast Florida |
| Address: | FL |
Opportunity Criteria
Specialty:

Family Medicine




Internal Medicine

Candidate Type:
MD, DO
Visas Accepted:
No J1 or H1
Loan Repayment:
No
Make A Difference With Personalized Healthcare
If you believe healthcare should always put the patients first; If you believe medical care is not one-size-fits-all and you should have time to get to know your patients beyond their symptoms; And if you believe in the type of primary care that improves health and lives, then MDVIP is for you.
I am inviting you to join our network of MDVIP affiliated physicians in Central and Southeast Florida.
We have physicians who will be retiring in the upcoming months and are looking for Board-Certified Internists/Family Practitioners to take over their successful concierge practices with established patient panels.
Great office locations
Beautiful and spacious facilities
Knowledgeable staff.
ABOUT FLORIDA
Florida is the southeasternmost U.S. state, with the Atlantic on one side and the Gulf of Mexico on the other. It has hundreds of miles of beaches. The city of Miami is known for its Latin-American cultural influences and notable arts scene, as well as its nightlife, especially in upscale South Beach. Orlando is famed for theme parks, including Walt Disney World
ABOUT MDVIP
MDVIP was born in 2000 from an idea that started in the minds of forward-thinking primary care doctors who felt the healthcare system was losing its way. They knew there was a better way to practice medicine and provide the level of care and attention their patients deserved.
That idea reignited the passion for medicine in doctor after doctor, year after year. Now, MDVIP is the leader in personalized healthcare with a network of more than 900 primary care physicians across the country who care for more than 300,000 patients.
We believe healthcare should always put the patient first.

We believe medical care is not one-size-fits-all.

We believe doctors should have time to get to know patients beyond their symptoms.

We believe appointments should not come with time limits.

We believe in the type of primary care that improves health and lives.

We believe in MDVIP
From our CEO, a veteran innovator in the healthcare industry; our Medical Directors, physicians themselves; our Legal team, experts on the latest healthcare regulations; to our patient care representatives, who talk about MDVIP every day, we all believe in the MDVIP difference.
WHAT PHYSICIANS LOVE ABOUT MDVIP
Members of MDVIP-affiliated practices highly value the difference in their care made possible by a closer doctor-patient partnership. In turn, our affiliated physicians experience a rewarding life – professionally, personally and financially.
When you become part of our family, MDVIP will restore your love of medicine because you are free to do what you do best: help make meaningful improvements in patients' lives. And because we believe you deserve the same kind of care you give your patients, as an MDVIP affiliate, you'll have time to practice what you preach and reach your own wellness goals.
We support you throughout the life of our relationship, beginning with your transition into the model, through your years as an MDVIP affiliate and continuing to your transition out of practice when you're ready to retire.
Contact Information
* When making contact with the person who posted this opportunity, please tell them you saw their posting on PracticeMatch.
Apply Now