Adult -Inpatient Psychiatry
Location
Facility:
Brooke Glen Behavioral Hospital
Address:
7170 Lafayette Avenue
Fort Washington (Philadelphia), PA 19034

Opportunity Criteria
Specialty:
Psychiatry : Behavioral Health
Psychiatry : Inpatient
Candidate Type:
MD, DO
Visas Accepted:
No J1 or H1
Loan Repayment:
Yes
Salary Range:
Negotiable
Employment Type:
Full Time
Bonus Offered:
Retention, Starting, Relocation, Productivity
Optional/paid weekday and weekend call.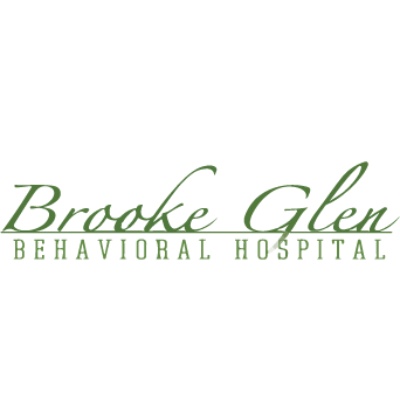 Brooke Glen Behavioral Hospital in Ft. Washington, PA is currently hiring an Adult Inpatient Psychiatrist to join our team.
The new addition to our group of Psychiatrist will cover inpatient duties on an all-adult unit. A fully staffed support team is ready to assist the new Physician in meeting the unique Psychiatric needs of patients on the unit.
Duties of the position will include admission evaluations, treatment team leadership, discharge summaries and daily care of patients. The weekday and weekend call is optional/paid to come in for rounds on Adult patients.
The compensation structure can be that of an employed physician with salary and benefits or if preferred an independent contractor with reimbursement for patient contacts.
QUALIFICATIONS:
The qualifications for the position are the minimum requirements needed to be successful in the position. The level of experience and expertise for the job is determined by the current amount of expertise in the unit/department. If training or experience is not required but would be desirable, it is listed as preferred however; persons without preferred background will be considered in the hiring process.
Education, Training & Experience (includes licenses or certifications).
MD/DO degree from an accredited program required
Board certified or Board Eligible in Psychiatry required
Licensed to practice in the State of Pennsylvania or ability to obtain a PA medical license.
Minimum of four years of training/practice experience
Inpatient experience preferred
Meets all credentialing criteria required by participating physicians

A highly competitive compensation package will be offered consisting of:
Full time salary
Highly rewarding bonus structure
Malpractice insurance coverage including Tail coverage
Paid Time Off
Matching 401k
CME package
Health insurance package
Relocation package if needed
Commencement bonus
Student loan assistance
Employee stock purchase plan
An option for Independent contractor can also be considered if needed/desired.
Interested individuals should apply through this ad or directly to the In-House Physician Recruitment Department of Universal Health Services, Inc.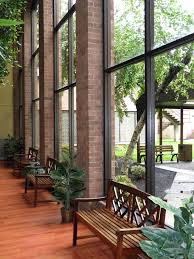 Brooke Glen Behavioral Hospital is located in Fort Washington, PA (Philadelphia area) and has been providing psychiatric services for teens and adults in the state for more than 40 years. The free standing Behavioral Hospital has offers individualized, trauma-informed programs that treat the "whole person," not just the illness they are battleing. Our long-tenured staff focuses on an individual's strengths and their connections to the community, encouraging patients to actively participate in their recovery.
The adult inpatient program is designed to help adults age 18 and older to stabilize from emotional crisis or symptoms of acute mental health issues, such as depression, anxiety, and trauma-related issues and disorders. Our approach to treatment is influenced by "Trauma-Informed Care," a treatment modality that takes into account everything in a patient's past to carve out a brighter future in recovery.
The staff at Brooke Glen is comprised of psychiatrists, nurses, clinicians and counselors. Our highly skilled and certified professionals are dedicated to providing the individualized treatment needed for patients who want to regain control of their lives.
Brooke Glen takes pride in offering high quality care to our patients and is licensed by the state of Pennsylvania and is fully accredited by The Joint Commission. We are committed to delivering excellence in the care that we provide. Our unwavering goal is to have patients feel heard, supported and prepared as they face their journey to recovery.
Brooke Glen Behavioral Hospital is owned and operated by a subsidiary of Universal Health Services (UHS), one of the nation's leading hospital management companies.
OUR FOCUS IS SIMPLE: WE WORK TO HELP OUR PATIENTS GET BETTER SO THEY CAN LIVE BETTER LIVES. ARE YOU READY TO TAKE A STEP AND JOIN US AS WE CONTINUE TO GROW OUR SERVICES?
Find out how you fit at Brooke Glen. Contact Me For Additional Details!
Will DeCuyper
In-house Physician Recruiter
will.decuyper@uhsinc.com
(470)289-2408
Brooke Glen Behavioral Hospital (BGBH) is located on an 11-acre campus in picturesque Fort Washington, Pa., a small suburban town of Philadelphia. Our 146-bed facility provides a safe and comfortable environment for patients suffering from mental illness and behavioral disorders.


Founded in 1966, BGBH has been a long-time neighbor to this quiet suburb. Through the years, our commitment to safe, effective, quality mental health services has continued, and today we are proud to offer unique and individualized programming that sets us apart from many other behavioral hospitals. We actively participate in the community by providing education for increasing the awareness of psychological issues and challenges faced by those suffering with mental illness.
BGBH is led by physicians, doctoral level clinicians, psychologists and senior clinical staff, all of whom are recognized for their expertise in mental illness and the inherent special needs of an acute inpatient setting.
In addition, BGBH supports continued education training and graduate level opportunities for training. BGBH is host to medical students, masters and doctoral psychology students, and other multi-discipline opportunities. Promoting training and education allows for a more robust treatment experience for patients and creates an atmosphere of learning and growth for our employees.
Contact Information
* When making contact with the person who posted this opportunity, please tell them you saw their posting on PracticeMatch.
Apply Now