Rush Health Systems, based in Meridian, MS, is seeking a provider interested in building and growing a strong outpatient Neurology practice. We recently signed an affiliation with Ochsner Health and are implementing EPIC; have added telemedicine and telestroke; and are expanding our service lines into many new areas. We have added over 20 new physicians within the last two years.
Rush Health Systems is an integrated health system comprised of a 215 bed hospital and a 49 bed LTAC; along with an expansive network of 25 clinics and 5 critical access hospitals located throughout East Mississippi and West Alabama. This large network serves as an important and immediate referral base for our specialists within the hospital. Our Neurology and EMG Center has an established reputation and a wonderful neurologist that has served our area for over 20 years.
What we can offer:
High compensation consisting of a 2 year base guarantee + wRVU at or above MGMA Median.

Strong Recruitment Package consisting of sign-on, loan repayment and/or stipend (100K or greater)

Services include diagnostic testing (EMG, EEG, and nerve conduction studies) and therapeutic procedures (botulinum toxin, vagal nerve stimulation, deep brain stimulation).

Responsibilities include

outpatient clinic only

. Inpatient and call are optional.
Great support team including 1 Neurologist, 1 NP and a Neuropsychologist.


Currently utilizing telestroke through Ochsner.

Hospital has 23-bed closed ICU and specialists within the system.

Adult Hospitalist program that has been here for over 20 years.

Strong support from Administration.

Teaching opportunities for local family medicine residency program

Newly implemented EHR system-

EPIC

.
Rush Health Systems is a growing regional healthcare system comprised of seven hospitals and more than fifty specialty and primary care practices. Since 1915, our caregivers, hospitals and clinics are dedicated to making quality healthcare as accessible as possible for the citizens of East Central Mississippi and West Alabama. To accomplish this, Rush is continually investing in new and updated facilities and in the latest treatment and care, in a compliant environment. Our main hospital, Rush Foundation Hospital, located in Meridian, MS is a 215-bed facility dedicated to providing cutting edge technology, quality care and services to all our patients. We have recently added telemedicine and have implemented EPIC systemwide. We are dedicated to continuing the growth and development of healthcare programs and specialties based on the needs of our community. Some of Rush Foundation Hospital's specialty services include:
Newborn Intensive Care Unit
The Specialty Hospital of Meridian, a long term acute care hospital that offers long-term choices for non-permanent patients who require extended recovery time within a hospital setting.
Other Rush Health Systems affiliates include five, 25 bed critical access hospitals located in the region: Laird Hospital in Union, MS; H.C. Watkins Memorial Hospital in Quitman, MS; Scott Regional Medical Center in Morton, MS; John C. Stennis Memorial Hospital in DeKalb, MS; and Choctaw General Hospital in Butler, AL. Our system also includes Medical Foundation, Inc., a network of providers with primary care and specialty clinics located in East Mississippi and West Alabama, and Rush Medical Group, a multi-specialty physician group located in Meridian, Mississippi that provides specialized care for all ages.
Each of these efforts targets different groups and their health needs. However, they each have the same goal—to promote better health and provide the people of East Central Mississippi with the information and resources they need to lead healthier lives with access to quality medical care and services.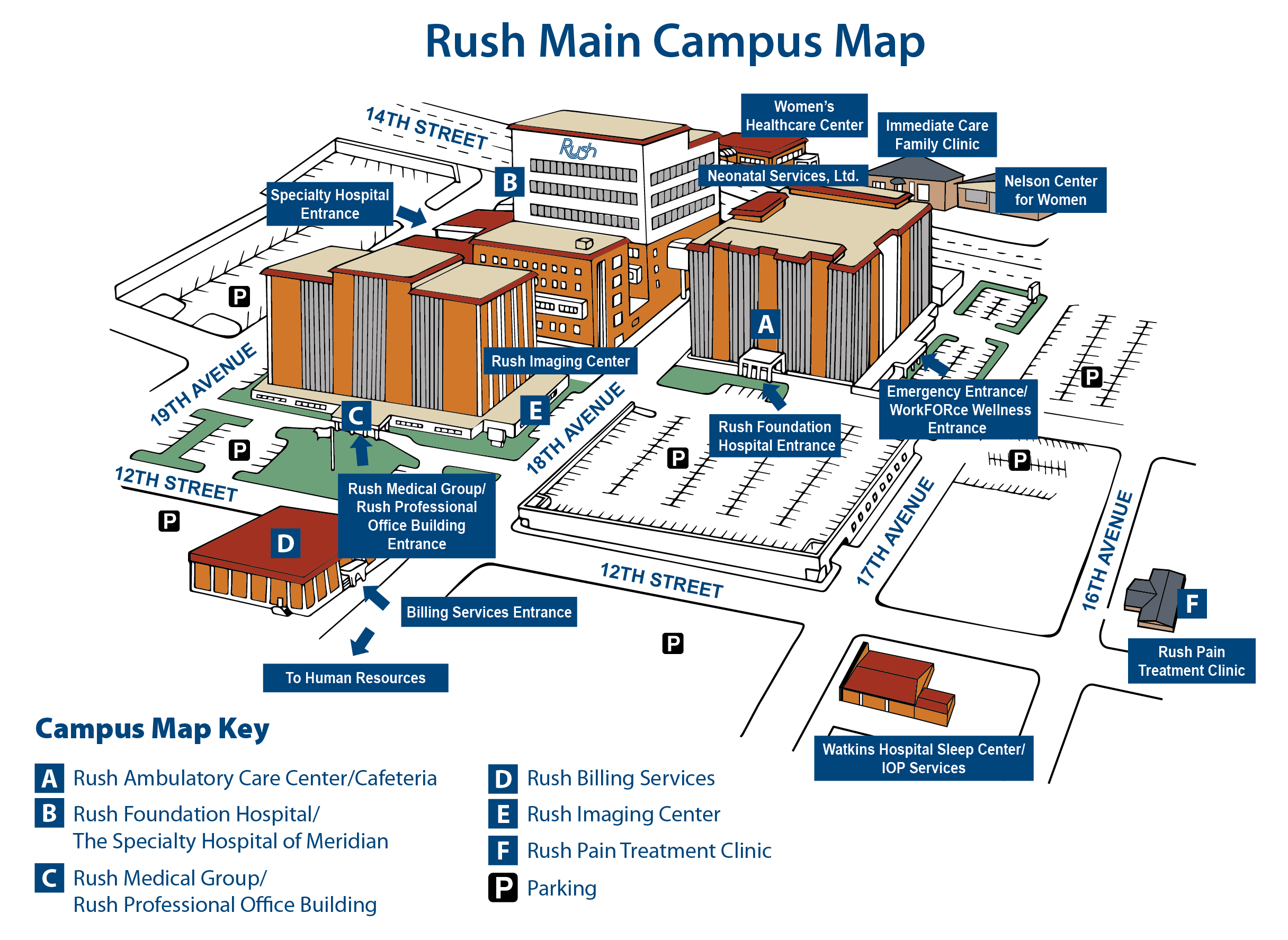 Full medical malpractice insurance, plus reporting endorsement (tail coverage).
Employee benefits provided by Rush, including:
Health and Dental insurance (Employer/Employee Contribution).

Disability insurance.

Life insurance.

Pension.

CME & Association Dues reimbursement up to $3,750 per year.

Reimbursement for relevant medical licensures.

Relocation expenses up to $10,000.
Excellent compensation and recruitment package available which could include stipends, sign-on bonus and/or student loan repayment.
A mid-sized town of about 45 to 50,000. Located on two interstates, it is centrally located and is close to several major cities including New Orleans, LA (3 hours), Jackson, MS (1.5 hours), Birmingham, AL (2.5 hours), Atlanta, GA (4 hours), and the beautiful beaches of Gulf Shores, AL (3.5 hours) and Destin, FL (5 hours). It is a very family Oriented community with conservative values, a low cost of Living, low crime rate and excellent school options. Our beautiful year-round warm weather allows for multiple outdoor activities including camping, fishing, hiking and boating. Meridian has a strong medical community with Rush Health Systems making up the largest non-military employer in the region. Known for its thriving performing arts, the city boasts the MS Arts & Entertainment Experience (MAX); the Riley Center; The Meridian Museum of Art; Meridian Little Theatre; the Meridian Symphony Orchestra; and most recently, a spectacular Children's Museum. The city has an active Business Development organization (EMBDC) that promotes new and existing developments and leadership opportunities. Recognized as a philanthropic community, there are multiple avenues to get involved in service and social organizations. Meridian is truly a hidden "Gem" in the South.
Check out the links below to see all that Meridian has to offer!
Economic Development/Chamber of Commerce
And of course, our website: Rush Health Systems