Hattiesburg Clinic is seeking a BE/BC Gastroenterologist to serve as a Hospitalist, and join a growing GI department currently staffed with one GI Hospitalist, nine physicians and three advanced practice providers. The GI Hospitalists work a 7 on/7 off schedule, with night coverage shared by the existing group physicians, providing inpatient services at Forrest General Hospital, a Level 2 regional medical center. If interested, there is also an opportunity for additional income through an advanced endoscopy practice.
Hattiesburg Clinic is one of the largest physician-owned and directed multi-specialty group practices in the Southeast, with over 300 physicians and 110 advanced practice providers, serving a population of 525,000. The Clinic's 20 primary care clinics in Hattiesburg and the surrounding counties provide an established patient/referral base for our specialty physicians, and both the Clinic and Forrest General Hospital utilize the Epic electronic medical records system.
Hattiesburg is a wonderful Southern community located in South Mississippi, just hours away from New Orleans and the Alabama and Florida coastal areas. We are home to two universities, a DO medical school and a family residency program. Our weather is mild year round and we have an abundance of outdoor recreational opportunities, as well as a variety of shopping and dining options.
The Clinic offers a competitive salary with excellent benefits, including relocation assistance.
,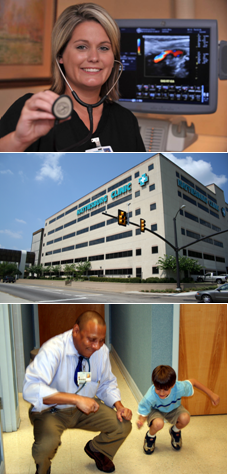 Hattiesburg Clinic was formed in 1963 with 10 physicians and has grown to a present complement of 300 physician staff members and over 100 advanced practice providers. As a physician-owned multi-specialty group, we are a major contributor to an excellent healthcare delivery system serving a patient population of 525,000. The clinic's numerous primary care locations in the communities surrounding Hattiesburg provide a significant patient referral base.
Hattiesburg has two modern, well-equipped hospitals. Adjacent to Hattiesburg Clinic is Forrest Health, a 547-bed facility that is recognized throughout the South Mississippi region for quality care. Approximately three miles west of the Clinic is Merit Health Wesley, a 211-bed facility in the Lamar County area.
Hattiesburg is a cultural, retail, educational and medical hub for South Mississippi. Sports of all kinds are available year-round, including golf, hiking, canoeing, fishing, hunting, tennis, soccer, cycling and much more! Residents enjoy a wide selection of music, theatre, museums, restaurants, boutiques and major retailers, as well as a host of activities associated with the University of Southern Mississippi and William Carey University. An affordable place to live, Hattiesburg is both cosmopolitan and suburban. The city is also located near the metropolitan areas of New Orleans, LA, and Jackson, MS, as well as coastal tourism communities such as Gulfport and Biloxi, MS, Mobile and Gulf Shores, AL, and the Emerald Coast of FL.

,