NOT ACCEPTING CANDIDATES FROM SEARCH FIRMS FOR THIS OPPORTUNITY
East Carolina University's Brody School of Medicine, Department of Cardiovascular Sciences, in Greenville, North Carolina, is seeking a faculty member at the Assistant Professor, Associate Professor or Professor Level to provide General Cardiology services, teaching, and clinical research to patients and students at the East Carolina University, Brody School of Medicine, East Carolina Heart Institute, and ECU Health Medical Center. A fixed term or tenure track position is available. Candidates must have a Doctorate of Medicine (or equivalent) and be board-certified in Cardiology. Candidates must also have, or be eligible, for a North Carolina medical license.
The Clinical sections represented in Cardiovascular Diseases include: Structural Heart Disease, Electrophysiology and Arrhythmias, Heart Failure, Primary and Secondary Prevention and Vascular Diseases. The Department is comprised of 30 MD and PhD faculty members, 16 Fellows, 2 Residents, Nurse Practitioners, Physician Assistants and Cardiovascular Sciences Technicians.
Highlights include:
Academic employment by East Carolina University
Hospital privileges at The East Carolina Heart Institute at ECU Health Medical Center
Opportunity to work closely with cardiology and cardiovascular faculty members in the departments of Cardiovascular Sciences, Internal Medicine, Surgery, and ECU Health Medical Center.
Large referral network that encompasses 29 counties and 1.4 million patients
Greenville, NC is located 80 miles east of Raleigh, NC and 80 miles northwest of beautiful Atlantic Beach, NC.
The East Carolina Heart Institute at ECU Health Medical Center is eastern North Carolina's preferred facility for cardiovascular services. The six-story, 375,000-square-foot tower houses clinical space, diagnostic services and cardiovascular operating rooms, including a hybrid operating room. It features 120 beds for patients undergoing procedures for cardiac medicine, cardiac surgery and vascular surgery.
ECU Health Medical Center, one of four academic medical centers in North Carolina, is the flagship hospital for ECU Health and serves as the teaching hospital for The Brody School of Medicine at East Carolina University. ECU Health Medical Center is a 974-bed tertiary referral center providing acute, intermediate, rehabilitation and outpatient health services to a 29-county region that is home to more than 1.4 million people. In recognition of its nursing excellence and high-quality patient care, ECU Health Medical Center has been designated a Magnet® facility by the American Nurses Credentialing Center.
Located in the heart of Eastern North Carolina, Greenville (pop. 91,495) is an ideal, family-oriented community that serves as a regional hub for education, entertainment, healthcare and shopping.
Home to East Carolina University (ECU), a vibrant college community with an annual enrollment of more than 28,000 students
Division I athletics (American Athletic Conference) and nationally recognized theatre, arts and music programs
Cost of living below the national average, diverse and affordable housing and excellent educational opportunities, public and private
Investment of more than $500 million in downtown Greenville's revitalization, bringing new restaurants, shops, businesses and residents to the area
25 city-owned recreation and parks facilities including greenways, gymnasiums, sports complexes, a golf course, swimming pools, a Town Common and an amphitheatre
North Carolina has many draws to include vast state parks, professional sports teams (NBA, NFL and NHL), pristine beaches, high ranking public colleges/universities and diverse arts and cultural offerings - making the area an attractive location to live, practice medicine and vacation.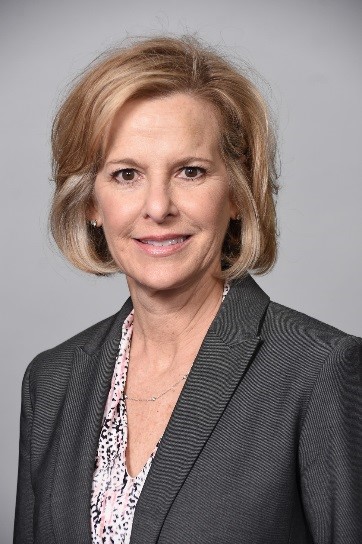 If you, or a colleague, is interested in learning more about this opportunity, please contact Denise Owens at (252)258-3875 or Denise.Owens@Vidanthealth.com.
It is the goal of ECU Health and its entities to employ the most qualified individual who best matches the requirements for the vacant position. Offers of employment are subject to successful completion of all pre-employment screenings. We value diversity and are proud to be an equal opportunity employer. Decisions of employment are made based on business needs, job requirements and applicant's qualifications without regard to race, color, religion, gender, national origin, disability status, protected veteran status, genetic information and testing, family and medical leave, sexual orientation, gender identity or expression or any other status protected by law.