1020 Bandana Boulevard West

St. Paul

,

MN

55108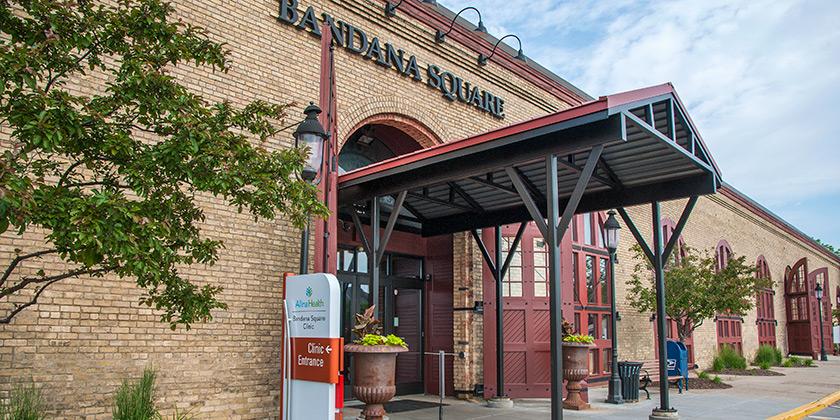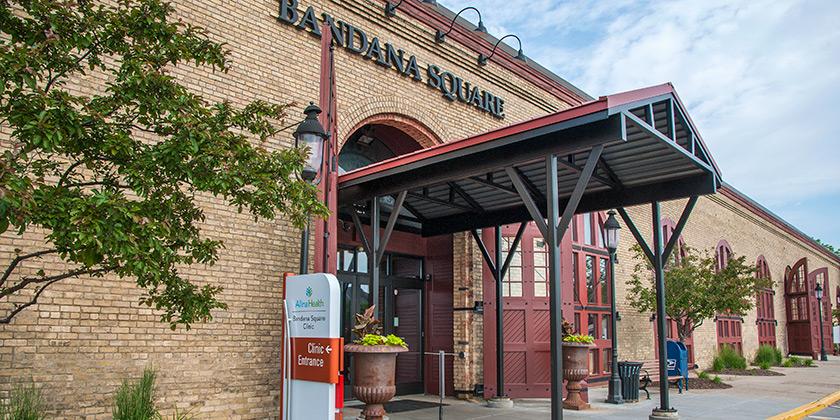 About Us
Join a group of more than 60 primary care and specialists in the Bandana Square Clinic, located historic Bandana Square Building in St. Paul, MN. This is a well-established multi-specialty clinic with allergy, audiology, behavioral health, cardiology, dermatology, endocrinology, family practice, general surgery, internal medicine, ob/gyn, optical services, ophthalmology, orthopedics, otolaryngology, pediatrics, podiatry, urology, and urgent care services. Lab, X-ray, CT, MRI, DEXA, mammography and ultrasound are available on site. Clinic hours are 8 - 5 p.m., Monday - Friday.
The Community
The Twin Cities offer a variety of professional, personal and educational opportunities. Known for a variety of avant-garde shopping locations, dynamic downtown areas, major theaters, museums, art galleries, ethnic restaurants, world-famous Mall of America and thriving colleges and universities. The state is abounding with trails, parks and over 10,000 lakes. For the sports fans, Minnesota is home to Vikings football, Twins baseball, Timberwolves basketball, The Wild hockey team and the University of Minnesota Gophers. Minnesota leads the nation in voter turnout, home ownership, high school graduation rate and health care access. Minnesota is consistently recognized as one of the nation's most livable states.
About Allina Health
Allina Health is dedicated to the prevention and treatment of illness and enhancing the greater health of individuals, families and communities throughout Minnesota and western Wisconsin.
A not-for-profit health care system, Allina Health cares for patients from beginning to end-of-life through its:
62 Allina Health clinics
49 rehabilitation locations
23 hospital-based clinics
12 hospitals
15 retail pharmacies
2 ambulatory care centers
specialty medical services, including hospice care, oxygen and home medical equipment and emergency medical transportation