225 Smith Ave. N

St. Paul

,

MN

55102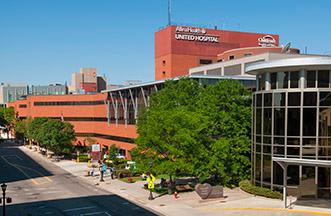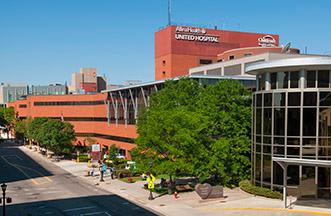 About Us
John Nasseff Neuroscience Specialty Clinic, formerly known as United Neurosurgery Associates, is a comprehensive resource for patients with diverse neurological conditions.
John Nasseff Neuroscience Institute is renowned for the comprehensive range of neuroscience centers and services for patients with disorders affecting the brain, spine and peripheral nervous system. The program encompasses an expert, multidisciplinary medical team and technologically advanced diagnostic and treatment options
Neuroscience integrates care by bringing together physicians, medical staff and services from throughout United Hospital to provide the most up-to-date diagnostic, medical, surgical and rehabilitation treatment services for patients with neurological diseases.
The Community
With beautiful natural settings along the Mississippi River, St. Paul embodies a large ethnically diverse population with restaurants, cultural entertainment, and shopping venues for everyone. Downtown St. Paul features a number of historic buildings including the State Capitol, the Fitzgerald Theater (home to Garrison Keillor's "A Prairie Home Companion"), the Landmark Center, the St. Paul Hotel, and breathtaking views of the Mississippi River. The city is also home to the Science Museum of MN, the Xcel Energy Center (home of the MN Wild hockey team), and the MN History Center. St. Paul offers many private, alternative, and public school options from elementary through college and a wide array of housing options from old historic homes to new construction. The Twin Cities is consistently ranked near the top of Fortune's list of best cities in the world for work and family. A healthy business climate, opportunities for employment, good transportation, and an entrepreneurial environment are amongst the contributing factors.
About Allina Health
Allina Health is dedicated to the prevention and treatment of illness and enhancing the greater health of individuals, families and communities throughout Minnesota and western Wisconsin.
A not-for-profit health care system, Allina Health cares for patients from beginning to end-of-life through its:
62 Allina Health clinics
49 rehabilitation locations
23 hospital-based clinics
12 hospitals
15 retail pharmacies
2 ambulatory care centers
specialty medical services, including hospice care, oxygen and home medical equipment and emergency medical transportation