400 South Minnesota Street

Crookston

,

MN

56716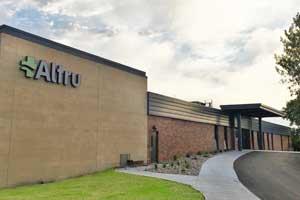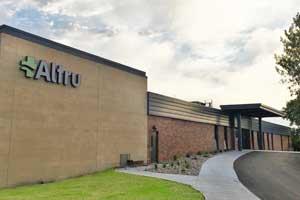 Benefits
When you join Altru Health System, you will join over 4,000 health professionals and support staff committed to caring for the region for more than 100 years.
Altru offers:
Competitive salary package, including comprehensive benefits, relocation and immigration allowance, and generous vacation and CME time off
Paid malpractice insurance including tail coverage
Research and academic opportunities
Call schedules allowing for meaningful family time
Excellent referral base from Altru's primary care clinics
New, state-of-the-art hospital scheduled to break ground in 2019
Altru Clinic | Crookston
Altru Clinic in Crookston, a part of Altru Health System, is a fully-staffed, modern medical clinic with satellite facilities in three surrounding communities.
In 2016, Altru Clinic in Crookston began a multi-million dollar expansion and renovation project to develop space needed for additional services, keeping patients close to home for the care they need. The expansion adds 7,270 square feet to the existing footprint and renovates 13,060 square feet of existing space.
Services offered in Crookston:
Audiology
Behavioral Health
Cardiology
Dermatology
Diabetes Care
Dietitian
Ears, Nose and Throat
Family Medicine
General Surgery
Geriatric Medicine
Internal Medicine
Lab Services
Nephrology
Neurology
Obstetrical Care
Oncology
Ophthalmology
Orthopedics

Outreach Therapy

Occupational Therapy
Physical Therapy
Speech/Language Therapy

Pediatrics
Podiatry
Radiology

CT
Dexa-scans
Digital Mammography
Echo
EKG
Holter Monitoring
Ultrasound
X-ray

Renal Dialysis
Urology
Vascular Medicine
About Altru Health System
Altru Health System is a non-profit, integrated health system with headquarters on a 90-acre medical campus in Grand Forks, ND. Altru is a 322-bed, Level II Trauma Center with more than 230 physicians representing 44 physician-led specialties and serves a primary care population of over 225,000 residents.
About Crookston
About Crookston
Crookston, Minnesota is a warm and friendly community located on the banks of the Red Lake River. With just over 8,000 people, Crookston is a safe community with excellent schools, making it a great place to raise a family or to get away from the hustle and bustle of big city living.
Nature conservancy and nearby lakes offer a variety of both summer and winter time activities. Excellent hunting and fishing for the outdoors sportsperson and several beautiful golf courses in the area. Crookston is also home to the University of Minnesota-Crookston Campus, which serves as a regional hub for access to the U of M's world-renowned teaching, research and outreach.
Helpful links: