1670 Clairmont Rd.

Decatur

,

GA

30033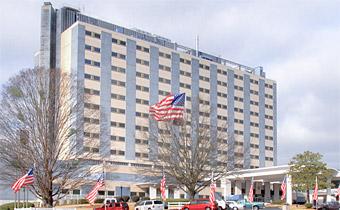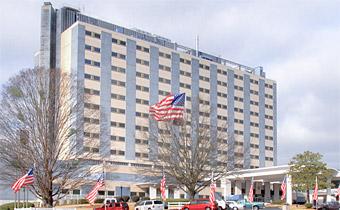 VA Benefits
Paid Time Off:
26 Days paid annual (vacation/personal) leave
13 Days paid sick leave each year with no limit on accumulation
11 paid Federal holidays per year
5 Days paid absence to attend approved CME courses
Insurance:
Health Insurance: VA employees have an outstanding number of health insurance plans from which to choose (premiums are partially paid by VA) Lifetime Healthcare Insurance options available
Dental & Vision: Our insurance options also include exceptional vision and dental plans (premiums are partially paid by VA)
VA employees have the option to use Flexible Spending Accounts, which allow you to use tax-free dollars to pay for medical, dental, and vision care expenses that are not reimbursed by your health insurance plan
Term life insurance, family, and additional coverage options are available with the cost shared by the Federal Government
Long-term care insurance is available as an option
Federal Retirement Plan:
VA employees are covered by the Federal Employees Retirement System (FERS). FERS is a three-tiered retirement plan composed of 1) Social Security benefits, 2) FERS-RAE basic benefits (pension), and 3) Thrift Savings Plan (TSP) which is a 401K-type plan
How is the pension funded? VA employees automatically contribute 4.4% of their salary each pay period and the VA contributes 8.3% of the employee's salary each pay period for a total annual contribution percentage equal to 12.7% of the employee's salary
Similar to the 401(k) savings plans widely available in the private sector, the TSP allows employees to tax defer a portion of their income each year, subject to the requirements of the Internal Revenue Service. For calendar year 2020, employees under the age of 50 may contribute up to $19,500, while those over age 50 are eligible to make catch-up contributions that allow them to defer up to $25,500.
The Federal Government also provides an automatic basic contribution (1% of salary) and up to 4% of salary in matching contributions, depending on the amount of the employee contribution
For retired military personnel, these benefits are in addition to full monthly retirement pay or pension
In addition to FERS, VA provides health care insurance coverage for retired personnel
Disability Retirement
Employees are vested in a federal pension after only 5 years' service
Facility Information:
The Atlanta VA Medical Center is located at 1670 Clairmont Road in Decatur, Georgia. The medical center oversees seven VA Community-Based Outpatient Clinics (CBOCs) in Austell (Cobb County); Lawrenceville (Gwinnett County); Oakwood (Hall County); East Point (South Fulton County); Stockbridge (Henry County); Newnan (Coweta County) and Blairsville (Union County) in addition to an outpatient clinic in Decatur and an outreach clinic in Rome, Georgia.
CARROLLTON CLINIC / COMMUNITY LIVING CENTER (Trinka Davis Veterans Village)
In 2009, a charitable non-profit organization, the Trinka Davis Foundation, donated $20 million to acquire land, design and build a multi-specialty CBOC/CLC in Carrollton, Georgia. Completed in May 2012 and turned over to the VA in August 2012, this new combined specialty care outpatient clinic and community living center provides improved access to health care services to Veterans in Carroll, Haralson, Douglas and Paulding counties.
The Atlanta VAMC has 405 authorized inpatient beds (273 hospital, 120 Community Living Center and 12 PRRTP) and is a tertiary care facility classified as a Complexity Level 1A facility. It is a teaching hospital, providing a full range of patient care services complete with state-of-the-art technology, education and research. Comprehensive health care is provided through emergency medicine, primary care, tertiary care, and long-term care in the areas of medicine, surgery, mental health, physical medicine and rehabilitation, neurology, oncology, dentistry, geriatrics, and extended care. The Atlanta VAMC is part of the VA Southeast Network (VISN 7), which includes facilities in Georgia, Alabama, and South Carolina. The Atlanta VAMC Community Living Center serves metro Atlanta and includes extended care rehabilitation, psycho-geriatric care, and general long term care. The facility also serves as a prosthetics treatment center, fabricating and supplying mechanical devices such as artificial limbs for patients within the states of Georgia, South Carolina and Alabama.
Additional Special Programs include:
AIDS
Alzheimer's Disease
Ambulatory Surgery
Audiology Speech Pathology
Angioplasty
Cardiac Catheterization and Open Heart Surgery
Comprehensive Cancer Center
Comprehensive Thallium Heart Imaging
Electrophysiological Studies
Endocrinology
Electroconvulsive Therapy
Geriatrics
Homeless Veteran's Program
Home Based Primary Care
Mental Health Intensive Case Management (MHICM)
Interventional Radiology
Laparoscopic Surgery
Low Vision Clinic
Medical Research Projects
Mental Health Primary Care
OEF/OIF Program
Palliative Care Unit
Prevention, Amputation Care & Treatment (PACT)
PTSD Clinical Team (PCT) Unit and Trauma Recovery
Pulmonary Function & Imaging
Smoking Cessation
Substance Abuse Treatment
Rehabilitation Research and Development
Visual Impairment
Women's Wellness
Our major medical school affiliates are Emory University School of Medicine (EUSM) and Morehouse School of Medicine (MSM). The VAMC maintains close affiliations with many other institutions including Georgia State University, Clark Atlanta University, High Tech Institute, Medical College of Georgia, and Mercer University. We have other minor affiliations that send students to the Atlanta VAMC.