Atrium Health Urgent Care University City
9325 J.W. Clay Blvd.

Charlotte

,

NC

28262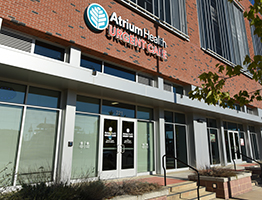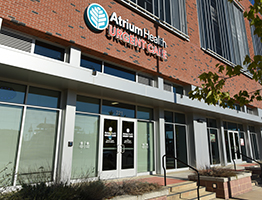 Atrium Health Urgent Care University City provides convenient care for sudden illnesses and injuries that aren't life-threatening.
We're conveniently located in the University area of Charlotte, NC. You can find us in the same building as the parking deck for the LYNX Blue Line's JW Clay Blvd Station on the street level directly across from the train station. When you're not feeling well, you can just hop off the light rail and walk right in – or even reserve your spot online.

Parking information:
The entrance to the parking deck is located directly across from Panera Bread. As you enter the parking deck drive up the ramp, Urgent Care patient parking is on the upper left. Parking is free, please ask the front desk staff for a validation card.

Commonly treated conditions include:
Fever
Sinus infections and allergies
Cold or flu symptoms
Minor cuts, burns or skin rashes
Animal/insect bites
Sprains and minor bone fractures
Ear and eye infections
Cough
Sprained ankle treatment
X-Rays
Broken bone X-Rays
Sprain X-Rays
Atrium Health is now offering 24/7, urgent care virtual visits for non-emergency concerns. Learn more about our telehealth options and book an appointment online.