78 Medical Center Drive | Fisherville, VA 22939
The mission of Augusta Health is to promote the health and well-being of our community through access to excellent care. Our vision is to be the best community health system in Virginia.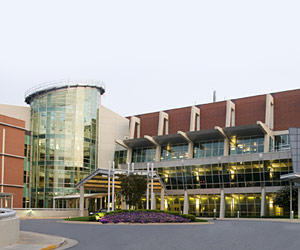 Nestled in Virginia's beautiful Shenandoah Valley, Augusta Health is among the finest community hospitals in America. Our patients receive an exceptional level of care, reassured that their loved ones and visitors have many amenities available within the hospital so they can all be comfortable while staying close during difficult times.Augusta Health opened in 1994 to continue a tradition of personalized care with small-town hospitality that began more than 50 years ago with predecessor hospitals in Staunton and Waynesboro, Virginia. Today, our highly trained physicians and staff use state-of-the-art technology to provide superlative care with warmth and compassion.