1850 State Street

New Albany

,

IN
Incentive Overview
Competitive compensation and benefits package - Up to $200,000 in recruiting incentives including starting bonus, student loan repayment, residency/fellowship stipend, and relocation/moving allowance
Two-year income guarantee with opportunity for additional productivity and quality bonuses
Medical, dental, vision, life and disability insurance
Retirement savings plans — 401K and 457(b)
Paid CME/licensure and malpractice insurance/tail coverage
Complimentary Professional Student Loan Debt Repayment Advising
Physician Mentorship Pathway for growth and development
EPIC- electronic health record system integrated throughout all hospital and practice locations
Immigration support, if needed
Incentive Overview
Competitive compensation and benefits package - Up to $200,000 in recruiting incentives including starting bonus, student loan repayment, residency/fellowship stipend, and relocation/moving allowance
Two-year income guarantee with opportunity for additional productivity and quality bonuses
Medical, dental, vision, life and disability insurance
Retirement savings plans — 401K and 457(b)
Paid CME/licensure and malpractice insurance/tail coverage
Complimentary Professional Student Loan Debt Repayment Advising
Physician Mentorship Pathway for growth and development
Generous time off (7+ weeks per year for full time physicians)
EPIC- electronic health record system integrated throughout all hospital and practice locations
Immigration support, if needed
About Baptist Health Medical Group
Baptist Health ranks in 150 top places to work in healthcare, according to Becker's Hospital Review
Multispecialty physician-led medical group
8 hospitals with over 1,500 providers, including 800 physicians and more than 700 advanced practice clinicians.
Comprehensive administrative and operations support teams
Physician leadership councils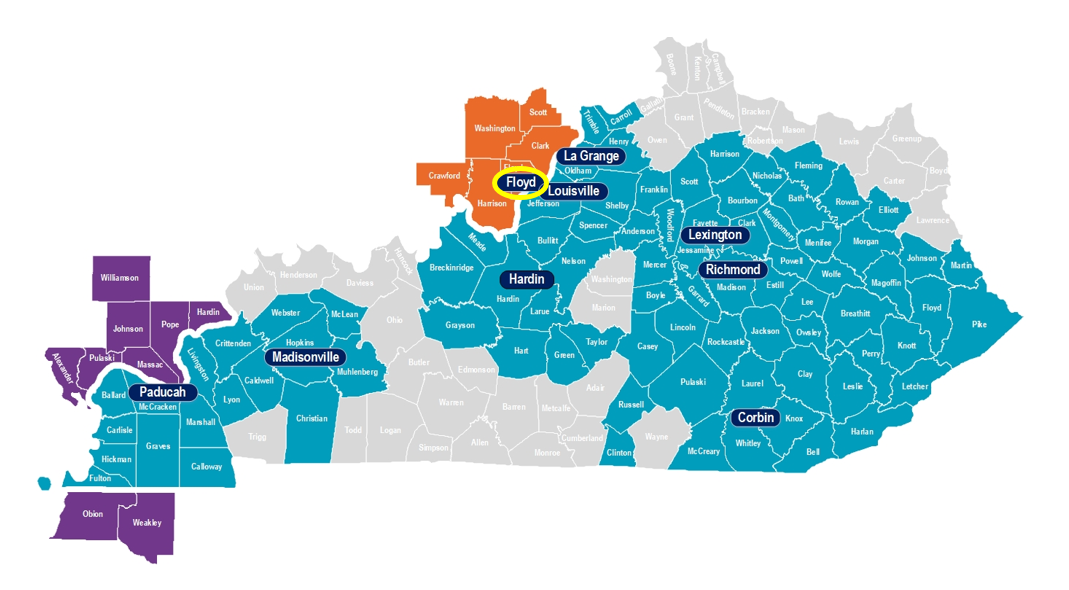 About Baptist Health Floyd
Founded in 1953, Baptist Health Floyd, formerly known as Floyd Memorial Hospital and Health Services, is at 225-bed, acute care regional healthcare provider with one of southern Indiana's most advanced comprehensive cardiac surgery programs. The hospital offers 69 points of care in a full continuum, from inpatient care to rehabilitation services and home care. Services include cardiac surgery, thoracic and vascular services, orthopedics, spine care, wound care, pain management, sleep care, cancer care, diabetic treatment, weight management services and a full range of women's services, including obstetrics. The cancer center's breast program is the only program in southern Indiana to be accredited by the National Accreditation Program for Breast Centers. The hospital is also designated Pathway to Excellence for excellence in nursing services by the American Nursing Credentialing Center.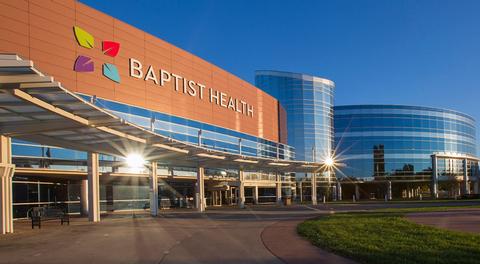 About New Albany
Located 5 miles north of Louisville, KY
New Albany is referred to as Louisville's Brooklyn. It is just one bridge away and is recognized for its creative and top-notch culinary scene
Very reasonable cost of living and housing options
Population of 36,647
New Albany's downtown has seen a recent revitalization that includes several walkable blocks of restaurants to enjoy an authentic, local dining experience
Includes many outdoors spaces and parks to enjoy with pets, family, and friends
Offers a wide variety of options from charming rustic communities to the energy of city living, all within a short drive
Has many cultural amenities and sports programs
Click here for more information on New Albany, IN.