CHI Health
10 E 31st Street

Kearney

,

NE

68847
About The Physician Network
The Physician Network is physician-led, physician directed organization established to provide convenient access to care for physicians and their patients to the Christ centered health care services provided throughout the CHI Nebraska ministries.
Quick facts about The Physician Network:
is a wholly owned subsidiary corporation of Catholic Health Initiatives (CHI), the nation's second largest Catholic health care system.

over 340+ providers and consists of 50+ practice locations located throughout Nebraska.

allows physicians in a variety of specialities to focus their efforts on the practice of medicine and be assured that the business and financial aspects of the office operation are handled competently and professionally in a market-leading manner.
The Physician Network's affiliate hospitals include CHI Health Saint Elizabeth Regional Medical Center and CHI Health Nebraska Heart Hospital in Lincoln; CHI Health Saint Francis Medical Center in Grand Island; CHI Health Good Samaritan Hospital in Kearney; and CHI Health St. Mary's Community Hospital in Nebraska City.
Who is Catholic Health Initiatives?
Catholic Health Initiatives, a nonprofit, faith-based health system formed in 1996 through the consolidation of four Catholic health systems, expresses its mission each day by creating and nurturing healthy communities in the hundreds of sites across the nation where we provide care. One of the nation's largest nonprofit health systems, Englewood, Colorado-based CHI operates in 18 states and comprises 100 hospitals, including two academic health centers and major teaching hospitals as well as 30 critical-access facilities; community health-services organizations; accredited nursing colleges; home-health agencies; living communities; and other facilities and services that span the inpatient and outpatient continuum of care.
In fiscal year 2018, CHI provided more than $1.14 billion in financial assistance and community benefit for programs and services for the poor, free clinics, education and research. Financial assistance and community benefit totaled approximately $2.1 billion with the inclusion of the unpaid costs of Medicare. The health system, which generated operating revenues of $15 billion in fiscal year 2018, has total assets of approximately $20.5 billion. Learn more at www.catholichealthinitiatives.org
Catholic Health Initiatives and its organizations are Equal Opportunity Employers and support a drug-free work environment.
CHI Health Good Samaritan Hospital
287 bed regional referral center. Over 300,000 catchment area

$64 million hospital expansion with new surgical suites, endoscopy suites, cath labs, PACU, outpatient surgical, and cardiac center.

Ranks higher than 86% of hospitals nationwide for inpatient satisfaction
Core services include
16-bed open ICU in a new tower. 16 bed Neuro-trauma unit

Hospitalist Service with 24/7 hour coverage

Stroke Certified: dedicated stroke/IP specialized rehab units

Trauma care - Level II Trauma Center, AirCare flight and EMS services

Cancer care: one of only 16 hospitals in the nation selected for a National Cancer Institute pilot

Orthopedics: top rated program from a national health grading website

Cardiac care: accredited Chest Pain Center with PCI; Cardiothoracic surgery

Vascular surgery care

Level II NICU with Family Birthing Center

3 Tesla MRI

More than you might expect:
Referral population exceeds 300,000 throughout central Nebraska and northern Kansas

A progressive medical community: specialties include cardiology, nephrology, urology, gastroenterology, neurology, neurosurgery, pulmonology, orthopedic and vascular surgery.
Wellness/Fitness Center: Onsite medically-based fitness facility with accredited pulmonary/cardiac rehab program, turtle pool, and group exercise classes.
Kearney is a growing, progressive community of over 32,000. A University town.
SAFE, FRIENDLY, Family oriented!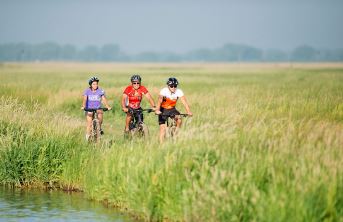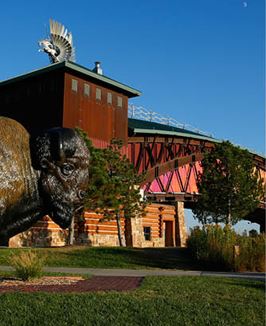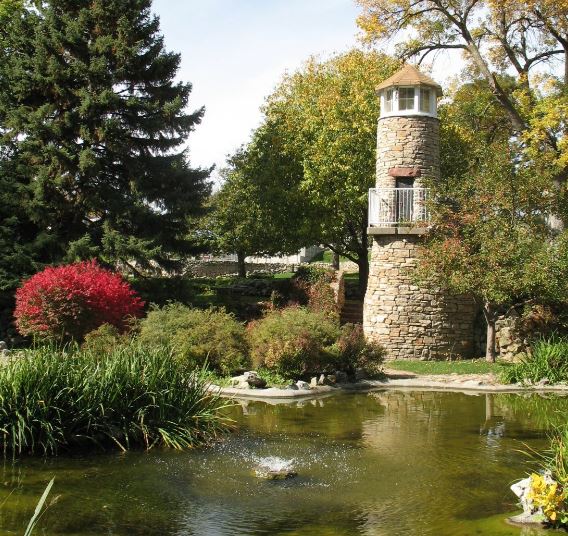 Community Highlights:
Excellent school systems with both public and private schools. Ranked #1 in state for public schools

Local airport with daily flights to Denver

Home to the University of Nebraska-Kearney

Safe community; low unemployment

Beautiful parks and trails

Great shopping spots, national chain restaurants, a thriving downtown with unique shops

Abundant recreational activites: 5 golf courses, world class hunting and fishing, USHL hockey, university sporting events, excellent YMCA parks/rec program, museums/arts, and convention center

Low-cost housing with beautiful, spacious developments in town or in the country

2 hr drive to Lincoln, 5 hr drive to Denver. 5 hr drive to Kansas City