704 Hospital Drive

Carrizo Springs

,

TX

78834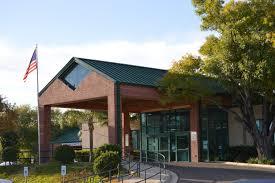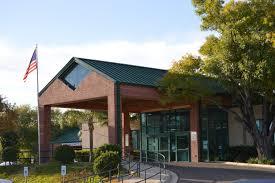 About Dimmit Regional Hospital
Dimmit Regional Hospital is located in South Texas in the city of Carrizo Springs, County of Dimmit. The population for our county is approximately 18,000. Zavala County is our neighbor county and their population is about 16,000. This hospital strives to provide the best healthcare services to both counties and the surrounding area.
Highlights of our hospital include the renovation of our pharmacy and laboratory which was completed in June, 2012. The Radiology and Fluoroscopy Room with state of the art equipment was renovated and completed in February, 2015.
Dimmit Regional Hospital has taken pride in hosting and participating in community health fairs as well as local and surrounding area school fairs.
TORCH has played a vital role in our small rural hospital since its creation. We are very grateful for their representation and support they have given us all these years. They have been our advocates and our voice. It is an honor to be part of the TORCH and THA organizations.
Mission Statement
Excellent care to each patient, no exceptions.
About Southwest Medical Associates
Founded in 1980, Southwest Medical Associates is an established emergency department management group providing services to healthcare facilities throughout Texas. We are known in the industry for specializing in physician staffing for rural hospitals from low to high patient volume.
At Southwest Medical, no emergency department task is too large or too small. We customize the coverage of our clients based on their individual needs. This ranges from part-time "as needed" coverage to last-minute emergencies, flexible coverage supplementing staff physician schedules to full-time staffing.
The needs of rural hospitals and healthcare facilities are unique, and Southwest Medical understands this. That is why we have been a resource for rural healthcare for more than 30 years.
Why Southwest Medical?
Quality ED staffing since 1980
Custom need-based coverage
Specialty-based physician recruitment
24-hour regional schedulers
JCAHO-level credentialing
TORCH corporate member
Our Mission: To be the best resource available for quality emergency department and clinic physician staffing at competitive rates; to promote customer service ensuring long term client retention; and creating jobs for dedicated and talented physicians.
About the Community
The City of Carrizo Springs is the county seat of Dimmit County, Texas. There is always something to do in Carrizo Springs, TX. From the famous El Camino Real de los Tejas, which once connected Mexico with Spanish-controlled towns in Texas, passes near Carrizo Springs. As well as Hunting season and beautiful golf courses. This underrated town's name is derived from the carrizo cane that once proliferated around the area's beautiful springs, and still holds some mysteries to be explored to this day.
Get to Know Your Recruiter