135 East 38th Street

Erie

,

PA

16504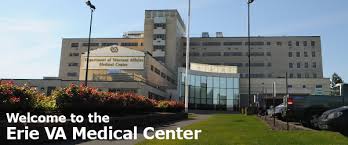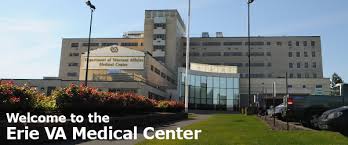 The U.S. Department of Veterans Affairs Medical Center (VAMC) is located on a 20-acre site in an exclusive residential area of Erie, overlooking the city and Presque Isle Bay. The Erie VAMC is accredited by The Joint Commission. The Medical Center is a general medical and surgical facility that provides a full range of primary care services. An outpatient Behavioral Health Clinic provides individual and group counseling services, PTSD, substance abuse, suicide prevention, and chronically mental illness treatment. The Medical Center supports a Geriatrics & Extended Care program with Community Living Centers, respite, inpatient hospice, rehabilitation, home based primary care, care coordination home telehealth, geriatric and evaluation management services.
The mission of the Medical Center " to provide exceptional health care to Veterans" has dominated the organization's culture in such a way that everything we do is directly linked to our mission. We understand that our responsibility goes beyond serving the Veteran, we are serving families and the community as well.
Consistent with recent nationwide health care trends, the Erie VA Medical Center has experienced a decrease in inpatient admissions coupled with a significant increase in outpatient services. We also recognize that quality health care should be available in our local communities. To that end, we offer healthcare in five community based outpatient clinics in Ashtabula, OH; Meadville, PA; Bradford, PA; Warren, PA; and Franklin, PA. The Veteran response has been very gratifying and the clinics continue to grow.
Our unifying goal as employees, volunteers and stakeholders of the Erie VA Medical Center is excellence in service to Veterans. To support this philosophy, we intend to secure the future through the development of strong ongoing relationships among our patients, our providers, and the communities we serve.
Veterans also benefit from a Veterans Outreach Center located in City of Erie that provides counseling to Veterans and their families with combat related behavioral health conditions such as post-traumatic stress disorder.
Affiliations:
Lake Erie College of Osteopathic Medicine
Lake Erie College of Pharmacy
Authorized Beds: 78 Beds
Type of Facility: General Medical & Surgical
Special Programs:
Audiology and Speech Pathology
Behavioral Health
Cardiology
CAT Scan
Clinical Pharmacology
Community Living Centers
Day Treatment Program
Dental
Geriatric Evaluation and Management Program
Home Based Primary Care
Hospice Program
Intensive Care
Oncology
Optometry
Orthopedic, Urology, and General Surgery
Outpatient Substance Abuse Program
Podiatry
Pulmonary
Primary Care
Psychiatry
Rehabilitation Medicine
Respite Care
Suicide Prevention
Tele-health Care
Ultrasound
Veterans Outreach Program
Women Veterans Program
Wound Care