Fulton County Health Center
725 S. Shoop Avenue

Wauseon

,

OH

43567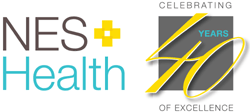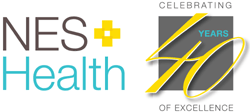 Not all EM opportunities are the same.....NES is different!
Want to be part of a real TEAM with real leadership? NES has what you're looking for in Wauseon, OH:
Fulton County Health Center Facts:
19 ER beds
17,5000 Annual volume
12 hour physician shifts (7-7)
12 hour Double Coverage w/Nurse Practitioner (11a-11p)
All specialty back up
Flexible scheduling as an independent contractor
Competitive compensation + comprehensive malpractice insurance
Requirements:
Specialty-EM, IM, FP (3rd year EM residents)
ED Experience: within 2 years
ACLS, ATLS,PALS
Additional Comments: This facility is located in a cheerful, quiet city with a number of strengths: diverse industry, a strong local business community, fine schools, well-kept homes, extensive parks system and a record strong, steady growth.
About NES Health
NES Health has a lot to offer and working with us will prove to be a different experience than what you will encounter with the bigger companies in the industry. We take pride in developing relationships and value our providers as a person and with respect – not just a commodity used to generate revenue. Physician owned, directed and managed, NES Health helps you attain your career aspirations through leadership, education and the mentoring required for you to advance as an emergency medicine professional.
Get Better with NES!
For more information contact Sue Trobee, National Physician Recruiter | NES Health | (800) 394-6376, Ext. 278 or (404) 918-2335 (feel free to text) | Email: Sue.Trobee@neshealth-care.com