1900 East Main Street

Danville

,

IL

61832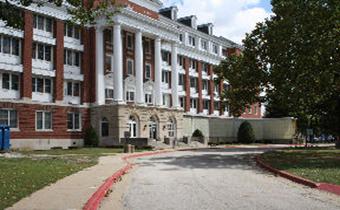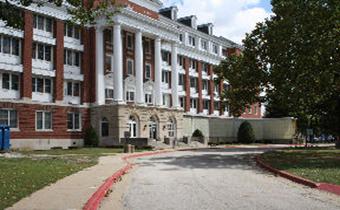 VA Benefits
Paid Time Off:
26 Days paid annual (vacation/personal) leave
13 Days paid sick leave each year with no limit on accumulation
11 paid Federal holidays per year
5 Days paid absence to attend approved CME courses
Insurance:
Health Insurance: VA employees have an outstanding number of health insurance plans from which to choose (premiums are partially paid by VA) Lifetime Healthcare Insurance options available
Dental & Vision: Our insurance options also include exceptional vision and dental plans (premiums are partially paid by VA)
VA employees have the option to use Flexible Spending Accounts, which allow you to use tax-free dollars to pay for medical, dental, and vision care expenses that are not reimbursed by your health insurance plan
Term life insurance, family, and additional coverage options are available with the cost shared by the Federal Government
Long-term care insurance is available as an option
Federal Retirement Plan:
VA employees are covered by the Federal Employees Retirement System (FERS). FERS is a three-tiered retirement plan composed of 1) Social Security benefits, 2) FERS-RAE basic benefits (pension), and 3) Thrift Savings Plan (TSP) which is a 401K-type plan
How is the pension funded? VA employees automatically contribute 4.4% of their salary each pay period and the VA contributes 8.3% of the employee's salary each pay period for a total annual contribution percentage equal to 12.7% of the employee's salary
Similar to the 401(k) savings plans widely available in the private sector, the TSP allows employees to tax defer a portion of their income each year, subject to the requirements of the Internal Revenue Service. For calendar year 2020, employees under the age of 50 may contribute up to $19,500, while those over age 50 are eligible to make catch-up contributions that allow them to defer up to $25,500.
The Federal Government also provides an automatic basic contribution (1% of salary) and up to 4% of salary in matching contributions, depending on the amount of the employee contribution
For retired military personnel, these benefits are in addition to full monthly retirement pay or pension
In addition to FERS, VA provides health care insurance coverage for retired personnel
Disability Retirement
Employees are vested in a federal pension after only 5 years' service
Facility information
VA Illiana Health Care System (VAIHCS) provides primary and secondary helathcare services to Veterans residing in Central Illinois and West Central Indiana. Inpatient services are available in acute and sub-acute internal medicine, surgery and psychiatry. Community Lliving Centers provide a skilled care environment with special focus on rehabilitation, dementia and alzheimers care, geri-psychiatric care, palliative care and extended care. A full cadre of ambulatory care services is offered including primary care, ambulatory surgery, mental health, substance abuse and specialty care. There are 398 authorized beds including 223 Community Living (nursing home) beds in the facility. VAIHCS is also responsible for the health care services offered at Community Based Outpatient Clinics in Peoria, Decatur, Mattoon and Springfield, Illinois, and West Lafayette, Indiana. The population of Veterans in the service area is approximately 150,500.
Affiliations
University of Illinois College of Medicine at Champaign-Urbana

Indiana University School of Optometry at Bloomington, Indiana
Authorized Beds
398 authorized beds (including 223 community living center beds)
Type of Facility
General Medicine and Surgery

Psychiatry

Nursing Home Care/Extended Care

Ambulatory Care
Special Programs
VAIHCS, DANVILLE, ILLINOIS

Acupuncture

Alzheimer's Diagnostic Treatment Services

Audiology/Speech Pathology

Chiropractic Services

Community Living Center Unit (Nursing Home)/Small Home Model of Care (Green House Concept)

Computerized Tomography/MRI

Compensated Work Therapy Program (CWT)

CWT Transitional Residence (TR) House

Ex-POW Program

Home Based Primary Care

Homeless Program/Grant & Per Diem Program

Mental Health Intensive Case Managment Program (MHICM)

Mental Health Clinic

Nuclear Medicine Services

OIF/OEF Outreach

Orthopedic Services

Palliative Care

Post-Tramautic Stress Disorder Clinical Team

Primary Care

Prosthetic and Sensory Aids

Psychosocial Residential Rehabilitation Program (PRRTP)

Sleep Lab

Substance Abuse (Outpatient)

Visual Impairment Service Team