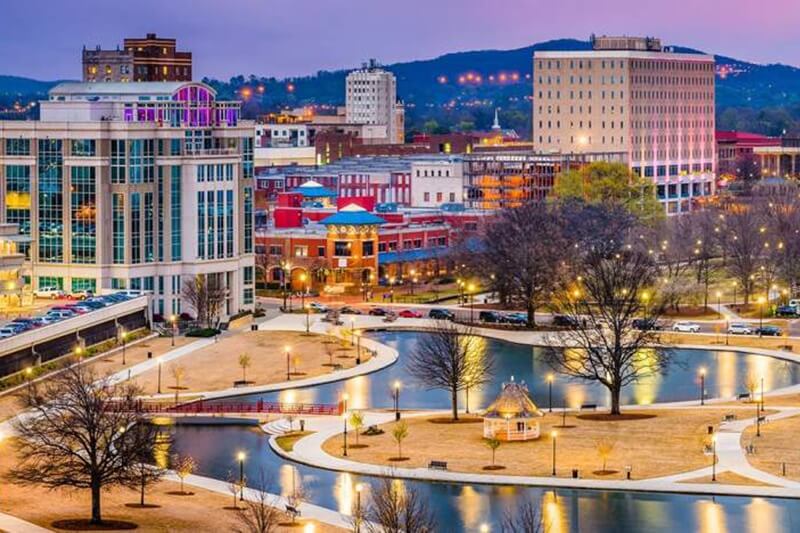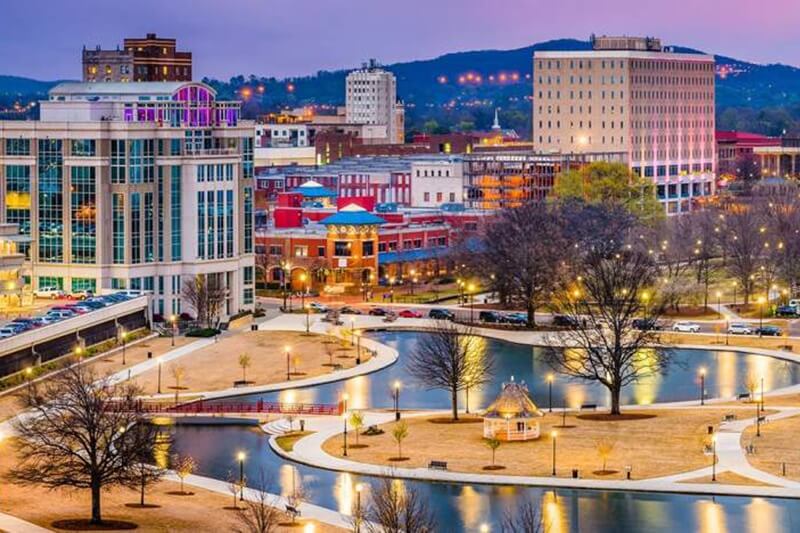 ABOUT HUNTSVILLE
Huntsville is part of the greater Tennessee Valley Region and Madison County, Alabama. It is nestled between the Tennessee River and the Appalachian Mountains, and as such, provides a varied terrain of mountains and valleys and holds valuable water resources. Huntsville is home to Redstone Arsenal and NASA's Marshall Space Flight Center. The Huntsville Metropolitan Statistical Area (MSA) has a population of approximately 425,480 persons; while the area's regional population consists of over 830,742 residents. The area's climate is seasonal and tends to be family-oriented.
An enduring economic success story is that of the City of Huntsville and Redstone Arsenal. Both have lived, worked, and grown together for more than sixty years. Their relationship has developed into a synergistic partnership that strongly supports the U.S. Army mission and the quality of life of the soldiers and civilians who call this region home.
Located in the hills of the Appalachian Mountains, Huntsville is the ideal place for outdoor fun for the family. Whether you are hiking the mountaintop trails of Monte Sano State Park, playing 18 holes on the Robert Trent Jones Golf Trail, or enjoying the thrill of Southern Adventures theme park, Huntsville has something for everyone.