1310 West 7th Street

Kaplan

,

LA

70548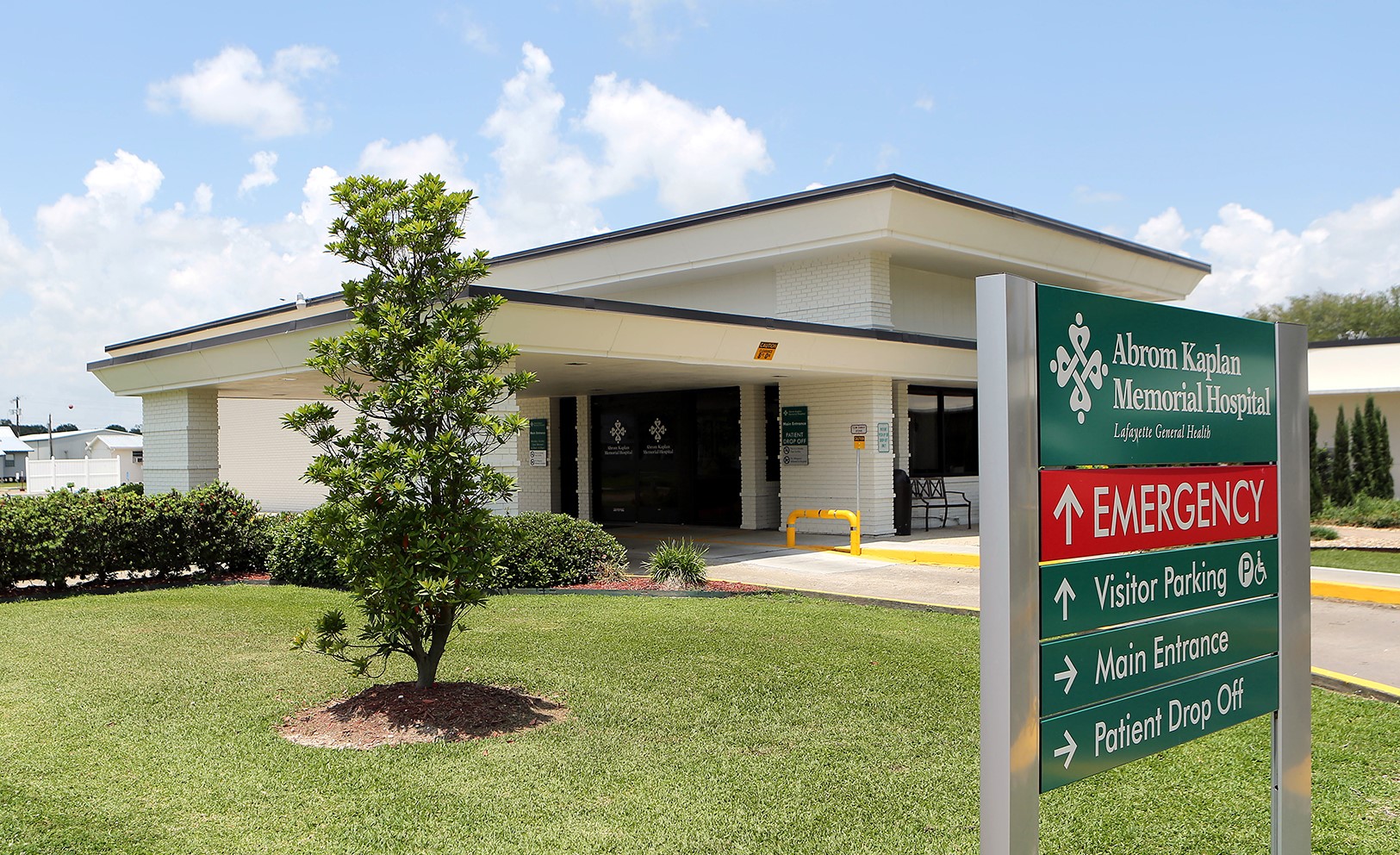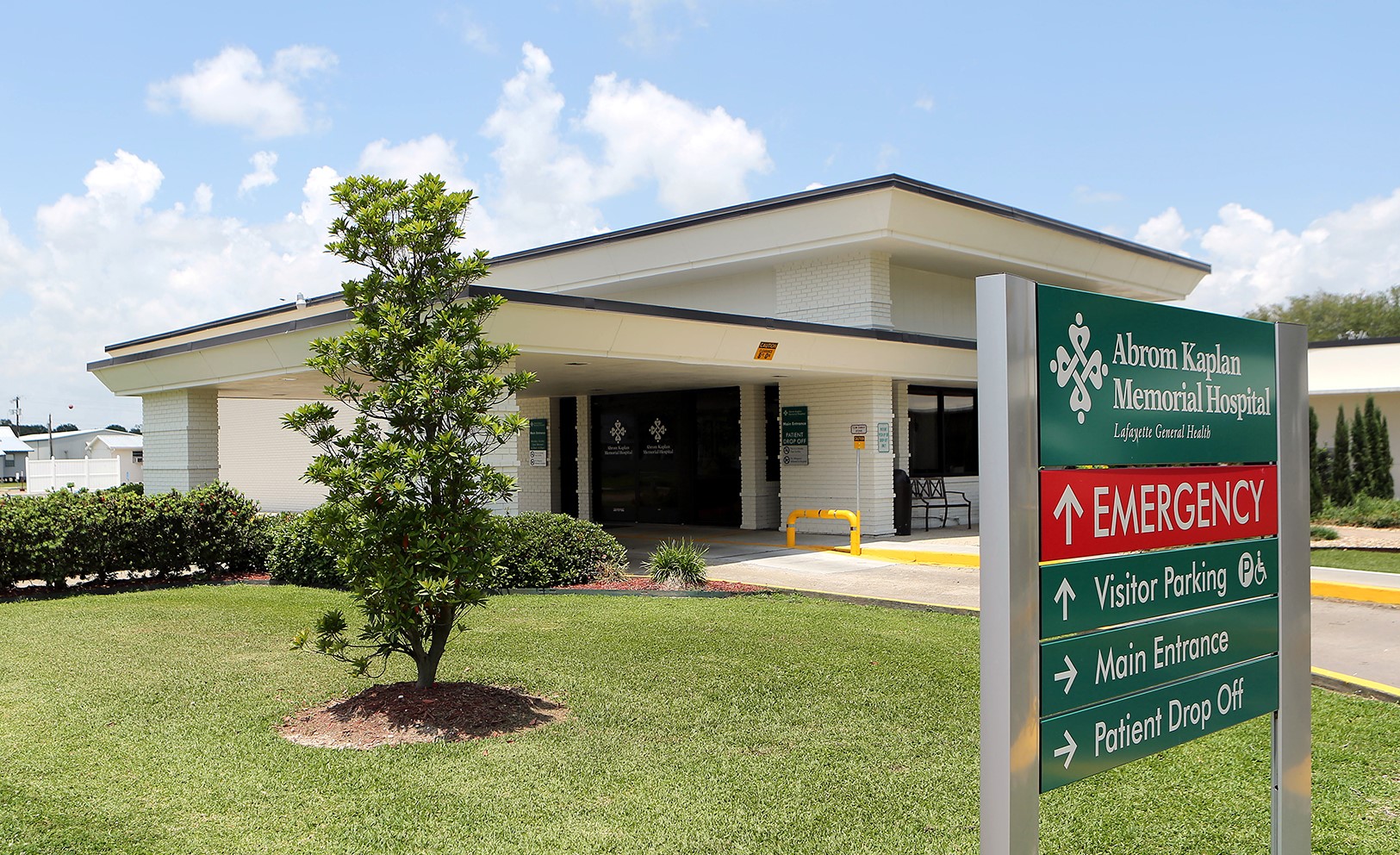 About Ochnser Abrom Kaplan Memorial Hospital
Founded in 1958 as a non-profit, general acute care facility, Ochsner Abrom Kaplan Memorial Hospital is now a full-service hospital in the "Gateway to Acadiana's Wetlands" that serves a major role in caring for the hard-working neighbors of Vermilion Parish. Our location provides easy access to healthcare where our Emergency Department physicians and nurses provide 24/7 care when you need it most. The hospital has 35 licensed beds and employs approximately 90 full-time employees in the City of Kaplan.
We strive to make quality healthcare services available to our community in a proficient, dedicated and compassionate manner.
Growth Through Leadership
Ochsner Abrom Kaplan Memorial Hospital (AKMH) became part of Ochsner Health in fiscal year 2015. Quality care at AKMH saw major improvements and innovations. AKMH implemented telemedicine services, which improved the efficiency of care delivery and created a new dynamic in patient interactions. Telemedicine filled gaps in care and expanded access to medical specialists, providing 24/7 services with a hospitalist or cardiologist around the clock.
The hospital's partnership with Cardiovascular Institute of the South (CIS) specifically enhanced its cardiology services. AKMH launched its Telcardiology years ago, linking patients to CIS in Lafayette.
AKMH further connects women in Kaplan and its surrounding area with advanced medical technology by providing the only digital mammography machine in the area. This important test offers patients a better chance at detecting breast cancer.
AKMH offers a Skilled Nursing and Rehabilitation Program. The program is 24-hour, 7-day care focused on restoring health and independence to patients who need a little extra care. It is designed to offer medical and/or necessary comprehensive rehabilitation services to patients whose needs cannot be met in an "inpatient hospital rehabilitation program," or in the home setting.
Staffed with experienced RNs, LPNs and Certified Nursing Aides, our Skilled Nursing and Rehabilitation Program focuses on improving patients' functionality or medical condition before they return home. Our experienced rehabilitation therapy staff utilizes a full complement of therapists, including physical therapists, occupational therapists and speech therapists with the ability to provide both inpatient and outpatient therapy needs.
Our hospital medicine physicians provide 24/7 coverage, rounding on patients daily. Specialists who have consulting privileges, such as cardiologists and orthopaedists, are also available. For those patients requiring medical care and cardiac monitoring, we also offer the advanced service of telemetry in many of our inpatient beds, with 24-hour monitoring. Our 24-hour Emergency Room is staffed with experienced physicians. They, along with a team of nurses, have been trained in advanced industry standards of care, including stroke treatment and cardiac protocols. These protocols provide for rapid treatment and transfer, if necessary. Ochsner Abrom Kaplan Memorial Hospital's Skilled Nursing and Rehabilitation Program accepts Medicare and some private insurance reimbursements.
Two of our most recent patient care services are Home Sleep Studies and an Outpatient Infusion Center. Our Outpatient Infusion Center offers Vaccinations, IV Fluids and Antibiotics, Anemia Management, Infusions and Injections, Osteoporosis Management, Port Flushes and Central Line Care. AKMH continues to give back to its community by sponsoring a new city walking trail promoting physical fitness within the community.