Riverview Behavioral Health
701 Arkansas Blvd.

Texarkana

,

AR

71854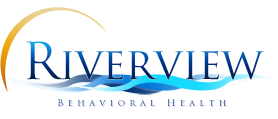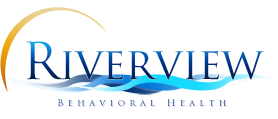 Riverview Behavioral Health
Located near the four state border area of Arkansas, Texas, Louisiana, and Oklahoma, Riverview Behavioral Health is the area's only full service mental health treatment center with a comprehensive continuum of psychiatric and behavioral health services:
Acute inpatient child & adolescent services
Sub-acute (residential) child & adolescent inpatient services
K-12 Therapeutic Day Treatment (TDT) educational services
School-based services for children and adolescents
Acute senior adult inpatient services
Off-site mobile assessment services
Treatment is under the medical direction and supervision of our staff psychiatrists and administered by nurses, social workers, therapists, recreational specialists, special education teachers and a team of other caring mental health professionals.
Riverview Behavioral Health offers a confidential, caring environment that promotes crisis resolution, positive self awareness, social skills, and personal growth that is monitored in a safe environment 24 hours a day 7 days a week.
Acadia Healthcare

Acadia is a provider of inpatient behavioral healthcare services. Acadia operates a network of 224 behavioral healthcare facilities with approximately 9,000 beds in 37 states, the United Kingdom and Puerto Rico. Acadia provides psychiatric and chemical dependency services to its patients in a variety of settings, including inpatient psychiatric hospitals, residential treatment centers, outpatient clinics and therapeutic school-based programs.
Acadia's Mission & Values
Our mission is to create a world-class organization that sets the standard of excellence in the treatment of specialty behavioral health and addiction disorders.
To our clients, we are committed to the creation of behavioral health centers where people receive individualized and quality care that enables them to regain hope in a supportive, caring environment.
To our employees, we are committed to offering an enviable internal culture and environment that encourages and supports both professional and personal growth that you are proud of.
To our customers, we are committed to developing partnerships with physicians, professionals, and payers within the communities we serve through the delivery of high quality specialty behavioral health services at affordable costs while always putting the patient first.
We will strive in all that we do to make Acadia Healthcare synonymous with excellent care, phenomenal customer service and an unparalleled commitment to our patients, staff, physicians, and community.