One St. Mark's Place

La Grange

,

TX

78945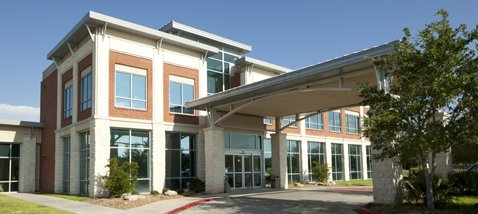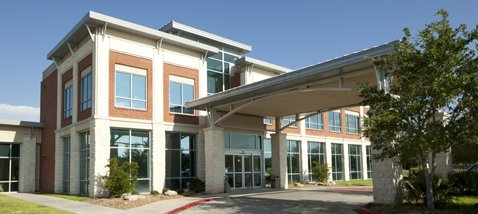 About St. Mark's Medical Center
St. Mark's Medical Center is a 65-bed, 100,000-square foot 501(c)(3) not-for-profit hospital providing Advanced Healthcare Close to Home for patients in the central Texas communities of Fayette and Lee Counties, as well as the surrounding areas. Our comprehensive health services, advanced technologies and medical specialists right here at St. Mark's rival those of major metropolitan institutions. Our clinical affiliation with St. David's HealthCare in Austin continues to build best clinical practices as we grow to serve you better. St. Mark's is the proud recipient of the TMF Health Quality Institute Silver Award, exemplifying our dedication to continuous quality improvement.

St. Mark's is a part of the Community Hospital Corporation (CHC) family of hospitals. CHC is a not-for-profit company whose sole mission is to help not-for-profit hospitals, such as St. Mark's Medical Center, remain community-operated and governed. CHC owns and manages hospitals throughout the country. Based in Plano, Texas, the organization provides the resources and experience community hospitals need to improve quality outcomes, patient satisfaction and financial performance. For more information about CHC, please visit the website at www.communityhospitalcorp.com.
About Southwest Medical Associates
Founded in 1980, Southwest Medical Associates is an established emergency department management group providing services to healthcare facilities throughout Texas. We are known in the industry for specializing in physician staffing for rural hospitals from low to high patient volume.
At Southwest Medical, no emergency department task is too large or too small. We customize the coverage of our clients based on their individual needs. This ranges from part-time "as needed" coverage to last-minute emergencies, flexible coverage supplementing staff physician schedules to full-time staffing.
The needs of rural hospitals and healthcare facilities are unique, and Southwest Medical understands this. That is why we have been a resource for rural healthcare for more than 30 years.
Why Southwest Medical?
Quality ED staffing since 1980
Custom need-based coverage
Specialty-based physician recruitment
24-hour regional schedulers
JCAHO-level credentialing
TORCH corporate member
Our Mission: To be the best resource available for quality emergency department and clinic physician staffing at competitive rates; to promote customer service ensuring long term client retention; and creating jobs for dedicated and talented physicians.
Get to Know Your Recruiter