75 Beekman Street

Plattsburgh

,

NY

12901-1493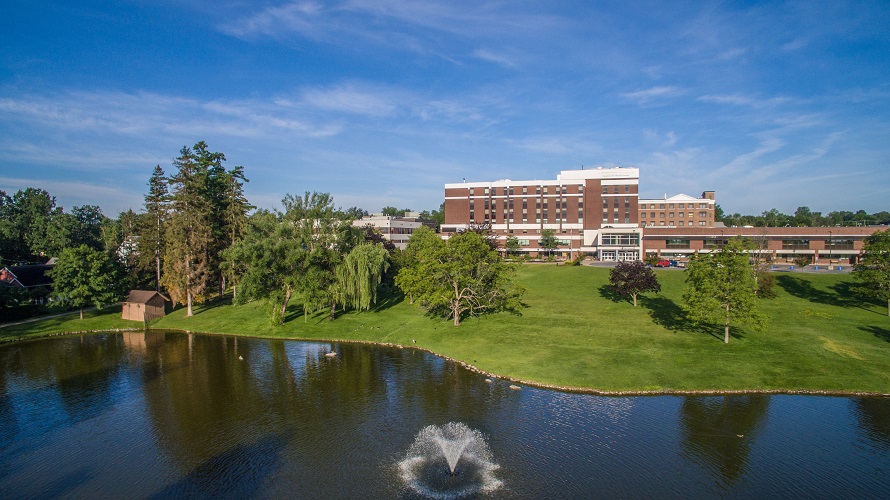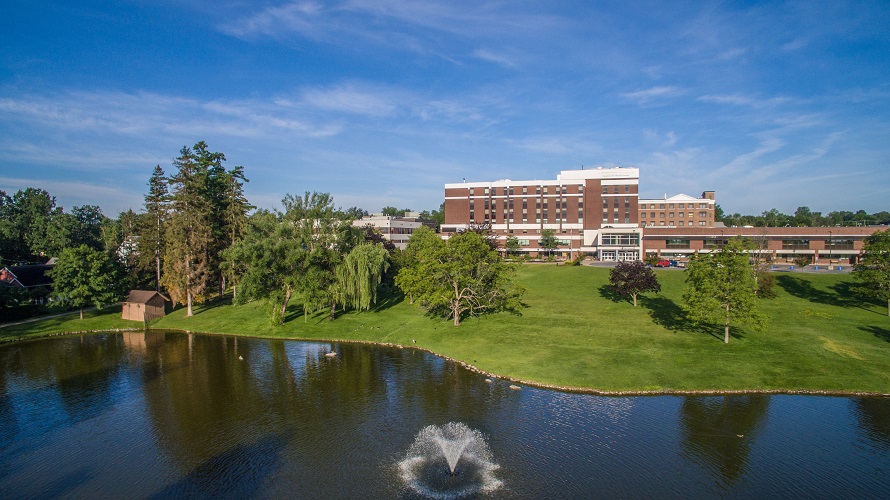 About University of Vermont Health Network - Champlain Valley Physicians Hospital
The University of Vermont Health Network – Champlain Valley Physicians Hospital (CVPH) is part of a six-hospital network serving patients and their families in northern New York and Vermont. We're not just caregivers and staff – we're your friends and neighbors, offering expertise and compassionate care when and where you need them. We're dedicated to providing you with the best medical care possible in an environment that supports your health and healing. That's what we call the heart and science of medicine.
CVPH is a 300-bed community hospital located in the northeastern region of New York State. The facility includes a 14-bed state-of-the-art critical care unit and 9 state-of-the-arts OR's. The typical daily census is approximately 250 (approximately 130 acute/private beds). We have an average of 25 admissions and 775 outpatients per day. We have over 165 physicians on the Medical Staff representing many sub-specialties. On average CVPH has 9,400 admissions, 825 births, 46,000 emergency room visits and 19,000 surgical procedures.
Now more than ever, CVPH is committed to creating a learning environment to provide a comprehensive and well-rounded medical training experience. Our affiliation with the University of Vermont Medical Center, a level I trauma center located 1 hour away, has helped us to establish a community-based Family Medicine Residency. In addition, we have Emergency Medicine residents and medical students from UVM doing clinical rotations at CVPH. We are much bigger than what you might expect in a rural area. For further information, please visit our website at www.UVMHealth.org/CVPH .
About Our Community
Plattsburgh is a picturesque community of 38,000 located on Lake Champlain (6th largest lake in the country) and at the foothills of the Adirondack Mountains. It is one of the prime gateways between the US and Canada. You can readily travel in and out of Plattsburgh by highway, train, plane or boat. If you are an outdoor enthusiast, this is the place be. Water, mountains, parks, beaches and trails are right at your fingertips. You will also find plenty of apple orchards, vineyards and microbreweries along our roadways. You will often hear residents boast about living where others vacation!
This small city is very family oriented offering both public and private schools. Secondary educational opportunities include both the State University of New York/Plattsburgh and Clinton Community College. It is an extremely friendly community where everyone is warmly welcomed and celebrated. With our proximity to the French-speaking Province of Quebec, visitors are treated to many bilingual signs, menus and hospitality staff. This centuries old city is rich in history dating back to the Revolutionary war.
The cost of living in Plattsburgh is just below the national average. Site Selection Magazine has chosen Plattsburgh as a top city in the nation for business development for many years. In addition, a Florida-based economic consulting firm (Policom Corp) has ranked Plattsburgh as the top micropolitan in NY and the 27th in the nation.
When you are looking for new adventures, you can easily travel to Montreal, Burlington, VT and the Lake Placid Olympic Village, which are all within an hour's drive. Have it all in Plattsburgh, NY, a progressive community hospital with the lifestyle you have been looking for. For further information on the area please visit www.NorthCountryGoodLife.com and www.goadirondack.com .
Contact Lisa for Additional Information





Lisa VanNatten, FASPR, CMSR

Director of Physician Search

University of Vermont Health Network

Champlain Valley Physicians Hospital

75 Beekman Street

Plattsburgh, NY 12901

800-562-7441

518-562-7012 - Fax