White Deer Run of Allenwood
360 White Deer Run Rd

Allenwood

,

PA

17810


About Us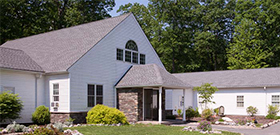 About White Deer Run of Allenwood
White Deer Run of Allenwood is located in Central Pennsylvania. At this center, we provide detox services and residential treatment. In addition to detox and residential care, White Deer Run of Allenwood supplies continuing care services, halfway houses, and outpatient care to the adult men and women who come to our program. White Deer Run of Allenwood works to treat addictions to substances like alcohol, heroin, prescription drugs, marijuana, cocaine, inhalants, and meth. Additionally, this center can provide care for those struggling with co-occurring conditions. These conditions can include depressive disorders, anxiety disorders, attention-deficit/hyperactivity disorder (ADHD), posttraumatic stress disorder (PTSD), and bipolar disorder. Some of the many therapeutic services we provide to our patients include group and individual therapy, medication management, addiction education, 12-Step programming, anger management group, gender-specific issues, family therapy, and more. Our team, made up of many medical and mental health professionals, is devoted to providing the utmost quality of care to each patient.
Acadia's Mission & Values
Our mission is to create a world-class organization that sets the standard of excellence in the treatment of specialty behavioral health and addiction disorders.
To our clients, we are committed to the creation of behavioral health centers where people receive individualized and quality care that enables them to regain hope in a supportive, caring environment.
To our employees, we are committed to offering an enviable internal culture and environment that encourages and supports both professional and personal growth that you are proud of.
To our customers, we are committed to developing partnerships with physicians, professionals, and payers within the communities we serve through the delivery of high quality specialty behavioral health services at affordable costs while always putting the patient first.
We will strive in all that we do to make Acadia Healthcare synonymous with excellent care, phenomenal customer service and an unparalleled commitment to our patients, staff, physicians, and community.