1425 N Randall Rd.

Elgin

,

IL

60123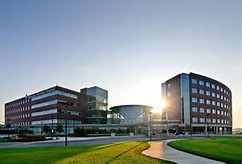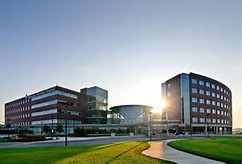 About Advocate Sherman Hospital:
Advocate Sherman Hospital is a non-profit, acute care hospital with highly skilled physicians and clinical professionals, who have provided high-quality, comprehensive, and compassionate health care to the patients and communities of Chicago's Northwest suburbs for more than 125 years.
Comprehensive and recognized programs include cardiology, oncology, neurosciences, orthopedics, and women's health. The hospital also features a Level II Trauma center, plus an emergency department approved for pediatrics, backed by the resources of Advocate Children's Hospital.
Over the past five years, Sherman has invested more than $75 million in new medical technology and facilities to offer the most advanced, cutting edge care close to home, including the latest advancements in minimally-invasive technology in areas like robotic-assisted surgery, radiation treatments, interventional radiology, and stealth navigation for brain, neck, and spine surgery.
Advocate Sherman is part of Advocate Aurora Health, the 10th largest not-for-profit, integrated health system in the United States. We help people live well.
Named a Best Hospital by U.S. News & World Report
U.S. News & World Report has named Sherman Hospital a 2018-2019 Best Regional Hospital. In addition, Sherman Hospital has ranked high performing in aortic valve surgery, congestive heart failure, colon cancer surgery, COPD, diabetes and endocrinology, gastroenterology and GI surgery, geriatrics, hip replacement, knee replacement and pulmonology.
About Elgin, IL
Elgin offers exceptional opportunities that include cultural arts, entertainment and recreation that are unmatched by surrounding suburbs. Located 38 miles northwest of Chicago and home to over 112,000 people, we are proud of our diversity and culture. The growing city has ready access to public transportation, diverse housing stock and a mix of commercial establishments. Residents and visitors enjoy a thriving cultural arts community, world-class parks, historical museums and over 100 places of worship.
Elgin has three different golf courses, dozens of parks, sports leagues, and biking trails to choose from. It also has its own zoo and museums that are open to the public. The Fox River Bike Trail offer more than 40 miles of guaranteed fun. It runs beside the scenic Fox River in Northern Illinois alongside historic railroad lines, crossing six bridges, and passing through nature preserves and charming towns.