Aurora Medical Center - Bay Area
3003 University Drive

Marinette

,

WI

54143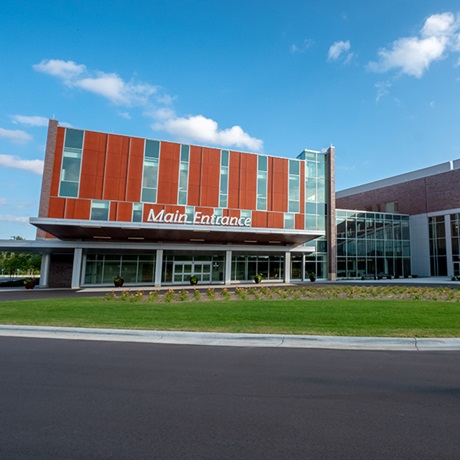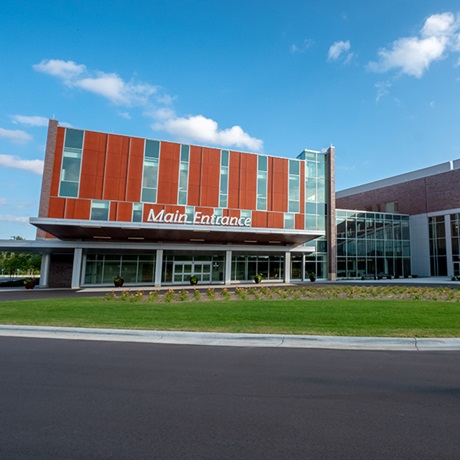 Aurora Medical Center - Bay Area
Aurora Medical Center - Bay Area opened its doors in 2018 on 91 acres of wooded surroundings. You'll find an extraordinary team of doctors, nurses and caregivers, along with exceptional amenities, such as family lounges and pull out couches in every room. The hospital's spacious, private rooms offer plenty of natural lighting to help make your recovery as comfortable as possible.
Featured Services:
Emergency Care 24/7; Level 3 Trauma Center
Cancer Center
Cardiac Health - Clinic at the hospital, Aurora BayCare Cardiology, is committed to helping people lead healthier lives through the prevention, diagnosis and treatment of heart and vascular disease.
Orthopedics - Aurora Medical Center – Bay Area is the home of BayCare Orthopedic Consultants, a multi-specialty group that sees patients and performs procedures in the hospital every day.
Outpatient Surgery -
The general surgery team at Aurora Medical Center – Bay Area's Center for Outpatient Surgery uses the latest techniques and technologies to perform a list of procedures, including:
Blood transfusion
IV therapy
Outpatient surgery services
Overnight observation stays
Presurgical services
Women's Health:
The center offers professional and personalized attention in a comfortable environment. Services include:
Digital mammography
Incontinence treatment
Obstetrics
Osteoporosis treatment
Our OB department features 5 large labor and delivery suites. There's also a dedicated C-section suite with 3 rooms for post-delivery recovery. And the entrance and exit of the department are secured and managed by staff.
About Marinette
Get to know Marinette, your city on the Bay!
Marinette is a gorgeous community, nestled along the shoreline of the scenic Bay of Green Bay. It offers an attractive blend; the warmth and charm of a small community, and the modern, progressive thinking of a city on-the-move.
With thousands of acres of county forest land, acres of lakes, and miles of streams and rivers, there's no limit to the possibilities for family recreation in all four seasons.
The area has exceptionally safe neighborhoods, excellent schools and an affordable cost of living.
Marinette Menomonee Chamber of Commerce