2501 Kentucky Avenue

Paducah

,

KY

42003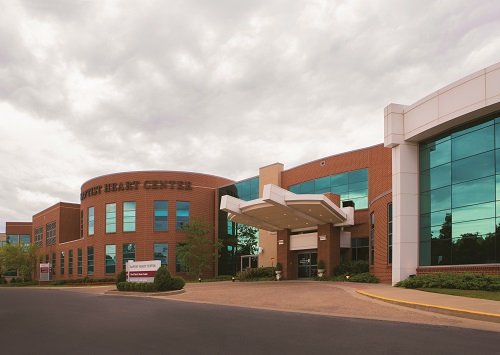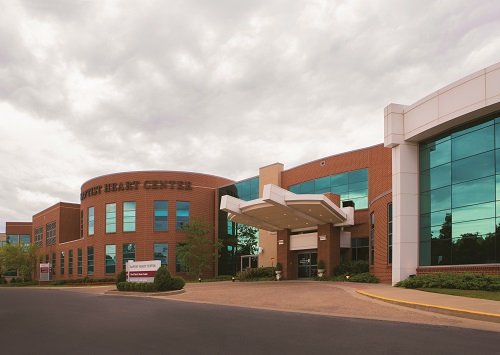 About the opportunity
Competitive compensation and benefits package - Up to $200,000 in recruiting incentives including starting bonus, student loan repayment, residency/fellowship stipend, and relocation/moving allowance
Two-year income guarantee with opportunity for additional productivity and quality bonuses
Medical, dental, vision, life and disability insurance
Retirement savings plans — 401K and 457(b)
Paid CME/licensure and malpractice insurance/tail coverage
Complimentary Professional Student Loan Debt Repayment Advising
Physician Mentorship Pathway for growth and development
EPIC- electronic health record system integrated throughout all hospital and practice locations
Immigration Support, if needed; complimentary legal counseling; visa waivers processed through Delta Regional Authority
Daycare Services for Baptist Health employees located across the street from the hospital
About the Opportunity
Competitive compensation and benefits package - Up to $200,000 in recruiting incentives including starting bonus, student loan repayment, residency/fellowship stipend, and relocation/moving allowance
Two-year income guarantee with opportunity for additional productivity and quality bonuses
Medical, dental, vision, life and disability insurance
Retirement savings plans — 401K and 457(b)
Paid CME/licensure and malpractice insurance/tail coverage
Complimentary Professional Student Loan Debt Repayment Advising
Physician Mentorship Pathway for growth and development
Generous time off (7+ weeks per year for full time physicians)
EPIC- electronic health record system integrated throughout all hospital and practice locations
Immigration Support, if needed; complimentary legal counseling; visa waivers processed through Delta Regional Authority
Daycare Services for Baptist Health employees located across the street from the hospital
About Baptist Health Medical Group
Baptist Health ranks in 150 top places to work in healthcare, according to Becker's Hospital Review
Multispecialty physician-led medical group
8 hospitals with over 1,500 providers, including 800 physicians and more than 700 advanced practice clinicians.
Comprehensive administrative and operations support teams
Physician leadership councils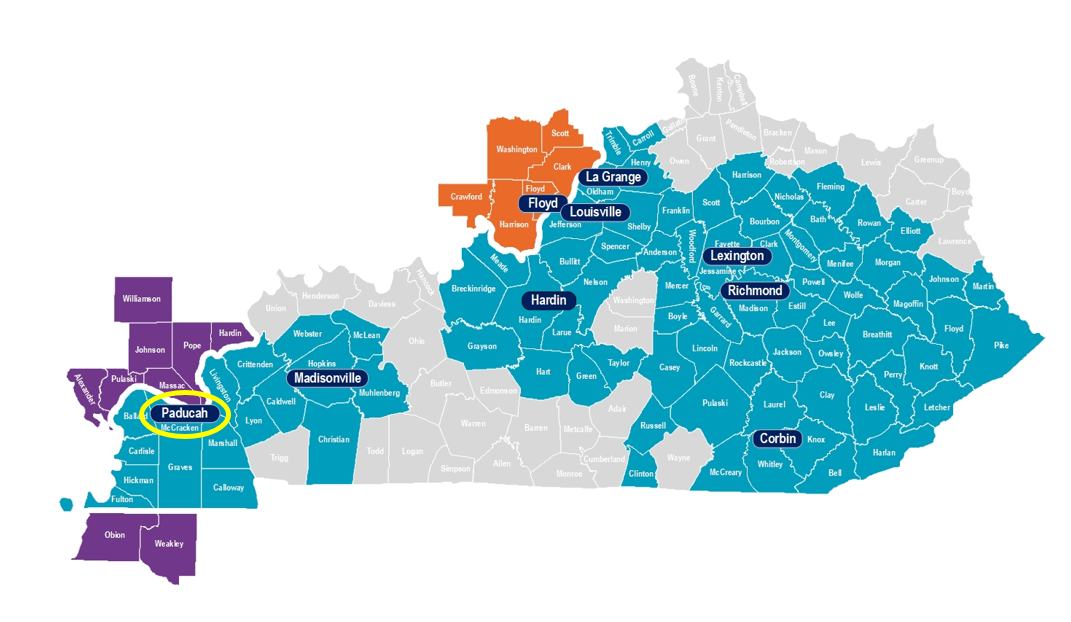 About Baptist Health Paducah
Baptist Health Paducah is a 373-bed regional medical and referral center, serving about 200,000 patients a year from four states. The hospital provides a full range of services, including cardiac and cancer care, diagnostic imaging, women's and children's services, surgery, emergency treatment, rehabilitation, transitional care, weight management and wound care. The main campus covers eight square blocks, plus off-site outpatient rehab, occupational medicine, primary care, school clinics, imaging and lab. Overall, Baptist Hospital Paducah offers 20 points of care to make healthcare more convenient for area residents.
Baptist Health Paducah has about 2,000 employees, making it one of the region's largest employers; and about 260 physicians representing more than 40 medical specialties. The Baptist Health Foundation Paducah supports needed services, facilities and other areas of growth. The hospital opened in 1953 as Western Baptist Hospital and changed its name in early 2013, along with other facilities in Baptist Health, one of the largest not-for-profit healthcare systems in Kentucky.
The hospital has earned Pathway to Excellence designation for excellence in nursing services by the American Nursing Credentialing Center.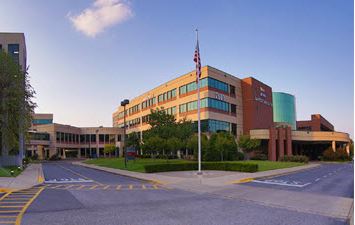 About Paducah, Kentucky
Paducah's population including McCracken County is about 95,000 residents
Paducah is a United Nations Educational, Scientific, and Cultural Organization (UNESCO) designed Creative City in the field of Crafts and Folks Art (1 of 2 in the United States)
Trendy downtown with unique restaurants, shops, and farmer's market
Easy access to state parks, including two of the nation's largest man-made lakes (Lake Barkley and Land Between the Lakes) offering boating, fishing, and hiking
$44 million Performing Art Center which houses Broadway shows and concerts
Nationally recognized artist district
Named one of the Top 100 Communities for Young People which starts with excellent public and private schools
Nashville, TN is a 2 hour drive and St. Louis, MO is a 2.5 hour drive
Jet service from Paducah to Chicago (twice daily) from Paducah Barkley Regional Airport
Recognized as the US capitol of quilting
Click here for more information about Paducah, KY.