500 Fort Street

Boise

,

ID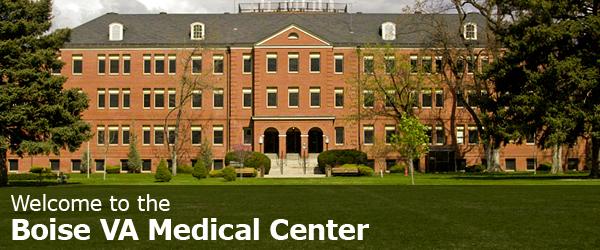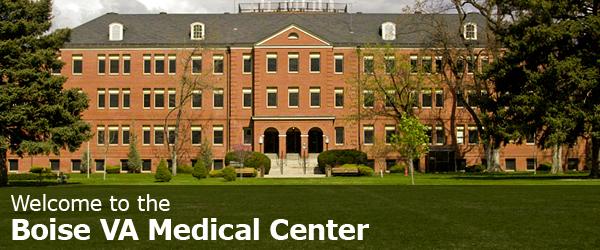 VA Benefits
Paid Time Off:
26 Days paid annual (vacation/personal) leave
13 Days paid sick leave each year with no limit on accumulation
11 paid Federal holidays per year
5 Days paid absence to attend approved CME courses
Insurance:
Health Insurance: VA employees have an outstanding number of health insurance plans from which to choose (premiums are partially paid by VA) Lifetime Healthcare Insurance options available
Dental & Vision: Our insurance options also include exceptional vision and dental plans (premiums are partially paid by VA)
VA employees have the option to use Flexible Spending Accounts, which allow you to use tax-free dollars to pay for medical, dental, and vision care expenses that are not reimbursed by your health insurance plan
Term life insurance, family, and additional coverage options are available with the cost shared by the Federal Government
Long-term care insurance is available as an option
Federal Retirement Plan:
VA employees are covered by the Federal Employees Retirement System (FERS). FERS is a three-tiered retirement plan composed of 1) Social Security benefits, 2) FERS-RAE basic benefits (pension), and 3) Thrift Savings Plan (TSP) which is a 401K-type plan
How is the pension funded? VA employees automatically contribute 4.4% of their salary each pay period and the VA contributes 8.3% of the employee's salary each pay period for a total annual contribution percentage equal to 12.7% of the employee's salary
Similar to the 401(k) savings plans widely available in the private sector, the TSP allows employees to tax defer a portion of their income each year, subject to the requirements of the Internal Revenue Service. For calendar year 2020, employees under the age of 50 may contribute up to $19,500, while those over age 50 are eligible to make catch-up contributions that allow them to defer up to $25,500.
The Federal Government also provides an automatic basic contribution (1% of salary) and up to 4% of salary in matching contributions, depending on the amount of the employee contribution
For retired military personnel, these benefits are in addition to full monthly retirement pay or pension
In addition to FERS, VA provides health care insurance coverage for retired personnel
Disability Retirement
Employees are vested in a federal pension after only 5 years' service
About this Facility
The Boise VA Medical Center also operates 5 outlying Outpatient Clinics in Twin Falls Idaho, Caldwell Idaho, Salmon Idaho, Mountain Home Idaho and Burns Oregon. The Boise VAMC, within VISN 20, provides highly sophisticated primary and secondary care with some tertiary services. Boise VAMCs Primary Service Area has a radius of approximately 160 miles with an estimated veteran population of 70,000.
AFFILIATIONS University of Washington School of Medicine Other major affiliations include the Idaho State University College of Pharmacy and the Boise State University School of Nursing. There are also numerous internship programs in allied health professions.

Actively involved with health care delivery throughout the state of Idaho, the Boise VAMC has sharing agreements with Mountain Home Air Force Base, Indian Health Service, U.S. Forest Service, State of Idaho, and community health facilities. Our areas of investigation include aging, clinical pharmacology, neuro-pharmacology, cardiovascular pharmacology, pulmonary physiology and pharmacology, immuno-pharmacology, infectious disease, and physician diagnosis. The Boise area has excellent higher education facilities, including Boise State University, the College of Idaho, and Northwest Nazarene College. The community education and special needs programs are excellent as well.
Mission Statement
To fulfill President Lincoln's promise "To care for him who shall have borne the battle, and for his widow, and his orphan" by serving and honoring the men and women who are America's Veterans.
Core Values
VA's five core values underscore the obligations inherent in VA's mission: Integrity, Commitment, Advocacy, Respect, and Excellence. The core values define "who we are," our culture, and how we care for Veterans and eligible beneficiaries. Our values are more than just words – they affect outcomes in our daily interactions with Veterans and eligible beneficiaries and with each other. Taking the first letter of each word—Integrity, Commitment, Advocacy, Respect, Excellence—creates a powerful acronym, "I CARE," that reminds each VA employee of the importance of their role in this Department. These core values come together as five promises we make as individuals and as an organization to those we serve.
Integrity: Act with high moral principle. Adhere to the highest professional standards. Maintain the trust and confidence of all with whom I engage.
Commitment: Work diligently to serve Veterans and other beneficiaries. Be driven by an earnest belief in VA's mission. Fulfill my individual responsibilities and organizational responsibilities.
Advocacy: Be truly Veteran-centric by identifying, fully considering, and appropriately advancing the interests of Veterans and other beneficiaries.
Respect: Treat all those I serve and with whom I work with dignity and respect. Show respect to earn it.
Excellence: Strive for the highest quality and continuous improvement. Be thoughtful and decisive in leadership, accountable for my actions, willing to admit mistakes, and rigorous in correcting them.
Community Highlights
Boise is the capital and most populous city in Idaho, as well as the county seat of Ada County. Located on the Boise River, it anchors the Boise City-Nampa metropolitan area and is the largest city between Salt Lake City, Utah and Portland, Oregon. The 2012 U.S. Census Population Estimates that 212,303 people reside within the city. The Boise metropolitan area is home to about 616,500 people and is the most populous metropolitan area in Idaho, containing the state's three largest cities; Boise, Nampa, and Meridian. Boise City is the third most populous metropolitan area in the United States' Pacific Northwest region (behind only those of Seattle and Portland).
25 Best Places to Retire - Boise, Idaho (3) - CNNMoney
http://livability.com/boise/id This site has tons of links to all things Boise and shows Boise is #12 of Top 100 places to live.
Nature is a big part of Boise, Idaho. The snow-capped Rocky Mountains serve as a backdrop, the Boise River and its riverfront paths wind through the city and skiing is a short drive away. Boise's varied museums include the Idaho History Museum, the Boise Art Museum, the Basque Museum and Cultural Center and the interactive Discovery Museum of Idaho. Unique attractions include Old Idaho Penitentiary and historic Pioneer Village. Old Boise offers shopping, dining, culture and nightlife.http://www.tripadvisor.com/Tourism-g35394-Boise_Idaho-Vacations.html
http://travel.yahoo.com/p-travelguide-191501925-boise_vacations-i