601 East 14th Street

Sedalia

,

MO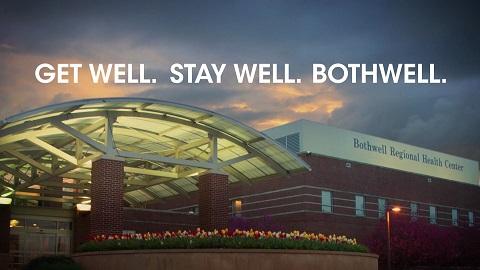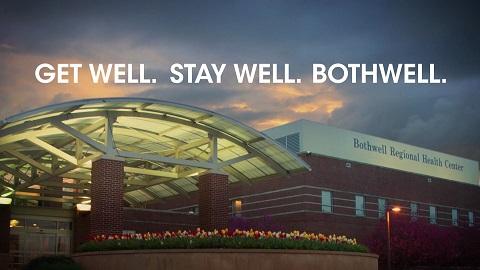 About Bothwell Healing Arts Center
Bothwell Healing Arts
Center
Bothwell Regional Health Center's medical office building provides new physicians with attractive, state-of-the-art offices in a high-traffic area in west Sedalia. The building's design and infrastructure provides for use of the latest technology, including electronic medical records. The three-story, 56,000-square-foot building includes "spec" space that can be finished according to the individual physician's needs.
Current tenants include Bothwell OB/GYN Associates, a women's health practice with three physicians, two nurse-midwives and a nurse practitioner, Bothwell Family Health, a primary care practice, Bothwell Internal Medicine, with a focus on the prevention, diagnosis and treatment of adult diseases, Bothwell Ear, Nose &,, Throat, specializing in services for head and neck conditions, Missouri Heart Center, a Columbia, Missouri, based cardiology practice, and Retina Associates.
Bothwell Healing Arts Center is connected to the Bothwell Diagnostic Center, giving patients easy access to comprehensive diagnostics, including lab, digital x-ray, digital mammography, ultrasound, CT scanning, open MRI and more.
About Bothwell Regional Health Center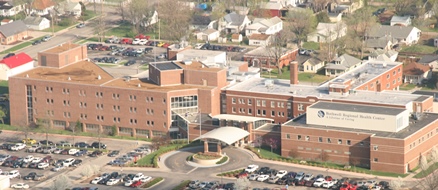 ,,
GET WELL. STAY WELL. BOTHWELL.
Providing high-quality, cost-effective and compassionate health care has always been the priority of the staff at Bothwell Regional Health Center. Bothwell, a 140-bed hospital in Sedalia, has served west-central Missouri since 1930. With a staff of more than 900 employees and 100 physicians, we provide a full range of diagnostic, medical and surgical services. These services include cancer care, emergency services, orthopedics, cardiovascular care, neurodiagnostics, obstetrics and gynecology, pediatrics, outpatient services, diagnostic imaging, hospice, home health, medical equipment and community outreach and education.
Accredited by The Joint Commission, Bothwell meets the exacting standards of multiple regulatory agencies. Bothwell also operates a network of clinics, outpatient service facilities and rehabilitation therapy. Bothwell is noted for the following accreditations and distinctions
Joint Commission Accreditation
Center of Oncology Nursing Excellence
America's "Most Wired" Hospitals
Appropriate Care Measures
The Joint Commission Certification of Lab/Pathology

American College of Radiology Accreditation
American Academy of Sleep Medicine
Patient Safety Organization
Center of Excellence for Joint Replacement
Community
| | | |
| --- | --- | --- |
| Historic Downtown Sedalia | Daum Museum of Contemporary Art | Missouri State Fair |
| | |
| --- | --- |
| Kansas City, Missouri Skyline | Lake of the Ozarks |
Why Practice in Sedalia, Missouri...
near Kansas City?
Our family-friendly community offers the amenities of a metro area without the traffic, noise, crime and lifestyle of the fast paced cities! We are located approximately one hour from the Kansas City area in a retail and service hub for a multi-county market of more than 65,000.
Here are some of the great features offered in our community:
Cost of living 20 percent lower than national average
A variety of shopping, restaurants and entertainment with a 10 cinema movie complex, three performing arts centers, the Daum Museum of Contemporary Art, Bothwell Lodge, Katy Depot, the Scott Joplin Ragtime Festival and the Queen of the Prairies Festival of the Arts
Eight local parks offer two outdoor pool/water parks, ponds, playgrounds and more
Home of the Missouri State Fair, State Fair Speedway, minor league baseball and college basketball
State Fair Community College with more than 5,000 students
Nearby Whiteman Air Force Base is home of the B-2 Bomber and 10,000 military personnel and their families
Sedalia is winner of the Fire Ball Run and is ranked the #1 micropolitan community in the state for economic growth
Outstanding education with a new public high school supported by a junior high, middle school and five elementary schools, Sedalia also offers four private schools including Catholic K-12
Sedalia has been recognized by the Missouri's DREAM Initiative communities - supporting the redevelopment and revitalization of the historic downtown

Just 30 minutes or less away from:


Beautiful Truman Lake and state park with beautiful views on 950 miles of shoreline with plentiful game, fishing and camping in a relaxing atmosphere
University of Central Missouri with more than 10,000 students
Just one hour away from:
Kansas City metro area offering more than 200 area attractions
Columbia – home of the University of Missouri SEC Mizzou Tigers and 30,000 students
Lake of the Ozarks, which features more than 1,150 miles of shoreline offering water sports, outlet shopping, dining and much more
Exceptional care, close to home.